Blog How to create Facebook Donate Button Posts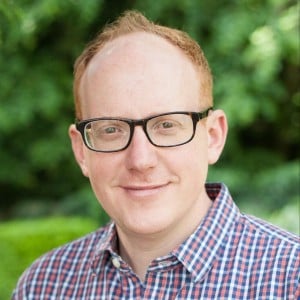 Nick Burne
January 12, 2020
How to create Facebook Donate Button Posts
Adding the Facebook donate button to Facebook posts is a somewhat hidden type of fundraising with Facebook Giving Tools that not many nonprofits are taking advantage of… until now. Here's how you can create Donate Button Posts.
What are Facebook Donate Button posts?
You might be used to seeing people set up fundraisers (e.g. Birthday Fundraisers) for your nonprofit but many people are fundraising for you in another way – by adding your donate button to their own Facebook posts. Often these are influential supporters and they can often raise even more than fundraisers.
We call these "Donate Button Posts" and they are hard to find in your Facebook data. So we launched a whole new area on GivePanel that puts all your Donate Button Posts in a sortable, searchable list and allows you to research and enrich the data around these supporters.
Here's a quick intro video:
How to setup Facebook Donate Button posts
Here are some top tips for making the most of the new GivePanel feature that also explains how it works.
1. Head straight for your best prospects
We know you're super busy so why not prioritise your list of supporters by sorting by amount raised. Start by looking at those who have raised the most. The more they have raised, usually the bigger their network of influence, which means they could well be someone with a high profile.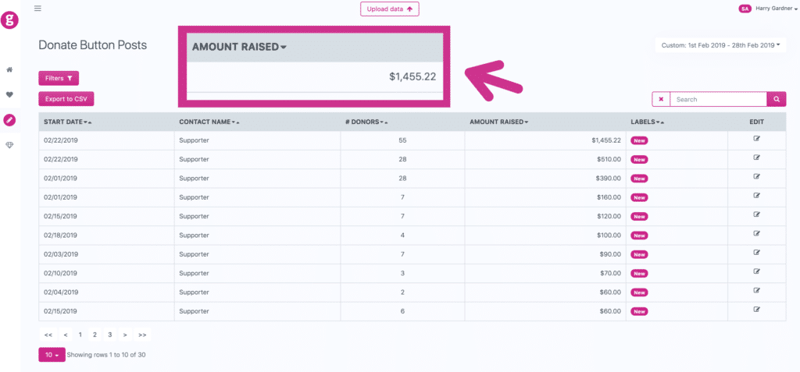 2. Enrich the data
When you visit the supporter's donate button post (if their privacy settings on Facebook allow) you can start to understand why they have added the Facebook donate button and who they are e.g. their name (as Facebook doesn't provide this in the transaction reports.)
You can use this information to enrich their record in GivePanel. e.g. adding their name, income codes to the record in GivePanel.
Ready for when you export this from GivePanel and import this enriched data into your database.
3. Reach out to them
For the Donate Button Posts where the supporter has made the post public, you can make a comment on their post to say thank you to them and all their donors and build a relationship with you.

How GivePanel is using Facebook Donate Buttons
Using GivePanel, one nonprofit (within two minutes of first using this new feature) identified a potential celebrity ambassador who had hundreds of thousands of followers and had raised a significant amount of money for their charity. They didn't know about it until GivePanel was able to show them.