Blog How GivePanel Helps with Facebook Fundraising Strategy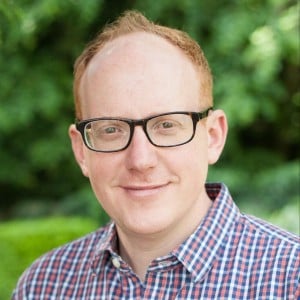 Nick Burne
April 27, 2021
How GivePanel Helps with Facebook Fundraising Strategy
Facebook fundraising has been a lifeline for many non-profits during this unprecedented time. But, with the lack of data you receive, how do you plan a Facebook Fundraising Strategy?
Althea Kitchens talks us through how GivePanel helped shape the International Rescue Committee's Facebook Fundraising strategy. Althea is an Officer for Supporter Marketing for the International Rescue Committee. She gave this talk at GivePanel's Social Fundraising Summit in March 2021.
What We Will Cover:
IRC's Facebook Fundraising Background
Developing a Facebook Fundraising Strategy with GivePanel
Strategic Targeting for Giving Tuesday
Next Steps
Conclusion
Watch the Video Here:
About the International Rescue Committee
The International Rescue Committee (IRC) is a global humanitarian aid organisation, who operate in over 40 countries and over 20 states in the United States.
IRC's Facebook Fundraising Background
Before we get into discussing strategic Facebook Fundraisers, we wanted to share IRC's credibility with the area of peer-to-peer fundraising. Peer-to-peer fundraising began at the IRC in 2008. This was at the height of the Darfur crisis. IRC donors responded by sending checks, donations and money. They have gathered together in groups that wanted to support our cause. They heard what was going on in the news, and knew that the IRC was operating there and needed a way to help.
This is a timeline of the IRC's peer-to-peer fundraising since 2008:
By 2010, our peer-to-peer programme was formalised. It operated out of the events team under the external relations department.
By 2017, the IRC became one of the first nonprofits to participate in Facebook's fundraiser beta testing. We were one of the first organisations to have the peer-to-peer fundraising platform on Facebook.
By 2018, the IRC peaked with its revenue. This was down to peer-to-peer fundraising, Facebook, and other social platforms. Revenue totalled to more than $2 million.
By 2019, Facebook fundraising became 80% of IRC's peer-to-peer revenue.
And then, in 2020, the IRC began working with GivePanel – a great partnership begins!
Developing a Facebook Fundraising Strategy with GivePanel
Prior to working with GivePanel, we had issues with gathering and aggregating data. We also ran into difficulty around making decisions regarding Facebook fundraisers. But as 80% of our fundraising came from the peer-to-peer programme, we knew we really needed to pay Facebook fundraising attention.
One of the first things that struck us when we started working with GivePanel, was that we were now able to see the full picture of how our Facebook fundraisers were doing. We could now see how they were performing year over year. For instance, from February 2020 to February 2021, we were clearly able to see spikes in fundraising activity. There were increases, but there were also declines due to the COVID-19 pandemic – the general trend saw increase, then decline. For example, we saw a little decline in March when the pandemic first hit the USA. Then we saw an increase in fundraising activity in July. That was due to strategic COVID relief that the IRC was hosting. We saw a small increase in August, due to the Beirut bombing, in which the IRC helped provide aid. We also saw an increase in December, which was around Giving Tuesday. In our previous CRM system, we are not able to see all of this important data. And so, we are not able to plan and perform strategically regarding Facebook fundraisers.
In August, we began working with GivePanel. GivePanel has an engagement tool that has a variety of useful functionalities. All of the information included in this engagement tool is uploaded from Facebook into GivePanel. It is then aggregated so we can see it in our dashboard. We are then able to organise fundraisers and fundraising events. We used this system to directly thank each Facebook Fundraiser. After they had been messaged, the fundraiser was flaggedas such in GivePanel. For instance, we used to flag fundraisers as yellow to indicate we had already reached out to them to say thank you. By organising our activity like this, along with having a top level view, we could see the potential to gather more information about our fundraisers.
When we thanked Fundraisers we shared a link with them to gather information. This link pulled their data into GivePanel. Anyone who does Facebook fundraisers knows that we do not get information about the fundraisers. However, these Facebook fundraisers are the people who have a vested interest in your organisation. Therefore, they're the people we really want to outreach to. And we never had their information prior to working with GivePanel. Even when we tried to collect the data on our own, we did not get a response. However when we used GivePanel, there was a large response. This was due to the way that they crafted the messaging, and the use, or lack of use, of images.
Strategic Targeting for Giving Tuesday
This engagement went on for three months. At the end of the three months, we also had data on those who had self-subscribed to IRC. This gave us a means to contact them. We decided to target them for our GivingTuesday campaign. So we reached out and a dedicated message to them. We thanked them for hosting fundraisers for us in the past. We then asked if they wanted to join in on the GivingTuesday campaign, with the opportunity to have your fundraiser or your fundraising matched. It went really well.
This was something we had never done before. We never thought that people would want to fundraise for us on behalf of Giving Tuesday. Here's some of the numbers we saw from this event, looking at 2019 to 2020:
34% increase in revenue.
44% increase in the number of donations received.
21% increase in the number of fundraisers that we did year-over-year.
This increase in our activity was due to having more information and GivePanel tools.
Over time, we're noticing that the overall increase in the average gift is also increasing – great news!
Next Steps
Because of this wonderful data, and the relationship that we've developed with GivePanel, we're now looking for next steps. We're now able to see data, we're now able to make better decisions, and we're now able to plan ahead. Some of the new features that we're looking into with GivePanel are Facebook virtual challenges and event registrations.
We might want to do a walk, or any other kind of challenge. But this is something that the International Rescue Committee has never done in the past. I know many organisations that do peer-to-peer fundraising, have athletic events, have walking events and have these types of fundraisers. But it's something that we haven't done. And in this virtual world, as we're still dealing with the coronavirus pandemic, this is a good opportunity to test those options.
Conclusion
So in conclusion, the IRC as an organisation is now able to treat Facebook as its own fundraising channel. We're no longer wondering how to reach out to and how to steward our Facebook Fundraisers. They have come in through a source that has been overwhelmingly beneficial to the organisation. We're able to use the data to make decisions that allow us to prepare, instead of react, to this type of giving. And we're now able to plan ahead and test new activities so that we can be better fundraisers.