Blog How to Double Your Nonprofit's Facebook Fundraising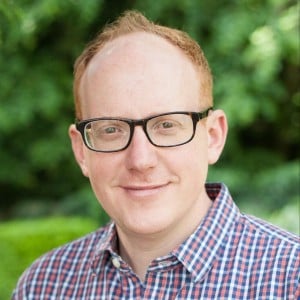 Nick Burne
February 7, 2021
How to Double Your Nonprofit's Facebook Fundraising
Whether it's birthday fundraising, the donate button, DIY and events, crowd-funding or Instagram – Facebook Giving Tools are not just the next generation fundraising platform. For many new and small charities, they are now the main source of income. giving.
In this fast-paced, practical session Nick Burne, CEO and founder of GivePanel will take you through case studies, including examples from nonprofits of all shapes and sizes. Through innovation, trial and error, they have been testing how to thank, engage, steward and capture the contact information of Facebook Fundraisers, most of which have been found to be new supporters in this exciting and growing area of social media fundraising.
What we will cover:
What Facebook fundraising tools are currently available
Why Facebook fundraising is a game changer for non-profits
A four-step messaging strategy that engages Facebook fundraisers and captures their data
An audience Q&A session with Nick
Further reading about fundraising on Facebook
Watch the live video session here:
Why focus on Facebook fundraising?
There's a lot of confusion around Facebook and fundraising. From my point of view, it's an exciting time – we have over 100 non-profits using our platform from dozens of different countries.
Here's are just a few reasons why Facebook fundraising should be considered for your charity:
Facebook fundraising is an easy way for donors to ask their friends and family for donations towards your cause for donations
Facebook is an incredibly easy-to-use fundraising platform, as users can give to your charity in just a few taps
Most people who set up a Facebook fundraisers are new to the charity they support, so not only is this a great way to raise extra money but you can also recruit new supporters as well
For those that get it right, Facebook fundraisers can generate returns in the double digits for the budget you invest
To help cope with the demand, we launched GivePanel in 2019 as a power tool for managing Facebook fundraising.
GivePanel helps charities with the management of their Facebook tools, including how to communicate with their fundraisers and how to collect contact data.
With GivePanel's help, our clients have discovered how to make significant income from Facebook's Giving tools.
I want to share some inside secrets with you of how non-profits are making income, as well as generating new support, through Facebook fundraising.
How Facebook Giving Tools are being used
There are four different ways that Facebook's Giving Tools are being used, which are:
1. Fundraising events
This is where people do their own fundraising events on Facebook to support specific fundraisers.
2. DIY fundraising events
Unlike the above, these might not tie into a specific fundraising event.
Both of these are real growth areas on the platform. People have realised how much Facebook pages raised compared to other peer to peer platforms. More and more supporters are starting their own fundraisers for events.
We expect to see more growth here, especially as Facebook integrates with tools like Blackboard and other fundraising platforms.
3. Page fundraisers
Any Facebook user can start a Facebook Fundraiser – this is their own fundraiser for their chosen non-profit. They can pick something specific for your cause and raise money for it, similar to how crowdfunding works.
4. Donate buttons
This is a slick donation experience for thumb taps, as People can make a donation to your nonprofit without even leaving Facebook. The donate button floats around the Facebook ecosystem and can be appended to many different places: your charity's Facebook page, onto user posts, even onto ads. The donate button started when a couple of developers were kind of upset that they couldn't donate to the ALS Ice Bucket Challenge. So they decided, wouldn't it be cool if people can make a donation on Facebook? And then Facebook did all sorts of testing on how people could make more donations on the platform. This is when birthday fundraisers really, really took off (we'll be talking about this more later).
These tools are very powerful, and because of this they've had significant growth. It took Facebook about three years for the tools to raise $1 billion, but in 2020 the tools raised $2 billion alone and have now raised $5 billion in total.
45 million people have donated or started a Facebook fundraiser. This sounds like a lot, until you realise that there's over 2 billion people on the platform. So I think of these as the early days for social fundraising. This is just the very beginning. Who knows what's going to happen next, but I'm really excited! And Facebook has been allocating a lot of resources into this for the future. It's a key part of their strategy where their senior leadership is involved. So we want to use these tools effectively for as long as we can, for the purpose of our mission and our cause.
Why is Facebook fundraising a game changer for non-profits?
Facebook is an inflection point for digital fundraising. Here's why:
1. Facebook fundraising offers an improved user experience
Convenience trumps everything. We know this when we shop or do anything online. We want the experience to be super simple. If it's complicated, we're going to leave. Facebook understands how important this potential friction is. Therefore, donations have been made easy and quick.
88% of people who donate say they're likely to do it through Facebook in the future. And that is because it's easy and pleasurable. It's only two taps! They don't have to leave this interactive social experience to go to your website. They don't have to click 70 times to fill in your donation form with their thumb on a mobile device. Users don't have to login again and have to remember their other passwords from another platform.
This is why Facebook fundraising pages raise on average about double what of other third party peer-to-peer platforms.
2. Facebook fundraising is the first digital fundraising platform that operates natively inside the social graph
So the social graph is what connects everyone on a social network like Facebook. It's all your connections, like a spiderweb or a map of all of the people that you're connected to. Facebook tools are native inside. This means that Facebook uses this social graph to make suggestions related to your experience.
Here are some examples. In your notifications, you have seen that Debbie has donated to her own birthday fundraiser. Then you see that Paul has added a new photo. Every time you do something on Facebook, it's telling your friends about it. It's naturally viral, which means you have to do less work. Gone are the days where people have to post their fundraising page and email it out to everyone. All you have to do is set up a Facebook fundraiser and the work is done for you.
Facebook is leveraging the power of the social graph. For example, there have been a lot of bushfires and wildfires in Australia. The biggest Facebook fundraiser ever was launched to raise money for relief efforts. Within 24 hours that had raised $15 million.That is incredibly quick. And this was because, as people donated and contributed to the fundraiser, other people in their network were notified. This created a viral effect.
And that's what we can take advantage of, on perhaps a smaller scale, when our supporters fundraise for us on this new platform. It's a real game changer – there's no other platform that does it quite like this.
3. There are 0% fees for Facebook fundraising
Gone are the days of having to pay fees. There are no transaction fees whatsoever. But more importantly than that, there are no platform costs. If you were to start digital fundraising right now, you may not even invest in your own platform. You may just use Facebook, because of the 0% fees.
Facebook is constantly building data on their platform and this is very powerful data – it shows who is giving on the platform.
It's our job as charities, non-profits and fundraisers to use these tools as best as we can to get income for our mission. That's the way that we look at it and I think that's a healthy relationship.
You will find that even without any marketing budget, if you simply just switch on Facebook giving tools, people will find you and you will start to get income. There have been a number of times I've wanted to donate to an organisation. I've tried to do it through Facebook but they haven't been there. I haven't given them money because it's just too difficult to go and work out their own donation form. So go and register!
Let's now talk about a Facebook strategy that can double your nonprofit's income.
Four point plan to increase your Facebook Donations
1. Say thank you to your Facebook Fundraisers
There are three reasons that you want to thank your fundraisers. And here, I'm not talking about your donors. We're focusing on the super supporters, the people who are raising money for you, not the ones who are giving to their friends.
This is why:
It increases the trust and likability of your nonprofit.
It increases the average amount of donations raised per fundraiser.
You can use these messages to capture postal and email addresses of fundraisers.
So how do you go about thanking your Facebook fundraisers?
This can be difficult as you have no contact details for them. You can do this by posting thank you messages on the fundraising page, under your non-profits brand and page name.
When you do this, you want to be as personal as you can. You want this message to come from a specific person, not from the organisation. We've tested this and people really respond to it.
You also want to keep it super short and use emojis. It's likely that your fundraiser is going to read this message on their mobile device – most people use Facebook on their mobile. So emojis help make the thank you message easier and quicker to read on mobile. You also want it to be signed off by someone official from the organisation, so it looks authentic. (And make sure you are signing it off from a real person, not just the name of the organisation, people want human to human interaction)
It's really important that we do not directly message the fundraiser through Facebook Messenger. On every fundraiser page you have the ability to actually message that fundraiser, but you don't want to use this. We've tested it, and the response rate is terrible. It's also likely to end up in the other inbox on Messenger.This can end up making it look dodgy and spam-like.
Another reason not to use Messenger – you can only actually start a conversation on Messenger with someone using a personal profile. So you can't actually message using your nonprofit page. And then obviously, all that interaction with that support is then tied to a personal profile, rather than your organization's page.
Now, you're probably realising that this is a manual process. Unlike an email where you can do it in bulk, you actually have to do this one by one. We reckon it takes about 50 supporters per hour for us to do. So if you're getting 50 fundraisers set up for you on Facebook every month, and it takes you one hour every month to do, that's not that bad.
And this is the kicker – the big thing about sending thank you messages is that we have found that you can get an extra $5 to $10 for every fundraiser that you thank. This means that any staff costs for sending these messages pays for itself.
2. Collect contact information from Facebook fundraisers
The second thing to double your Facebook income is that you want to get the contact information. We do this by using the thank you message in a clever way. We post a simple message on their fundraising page saying that we'd like to send them a little gift in the post. And if they'd like that, please can they contact us. Not only does it say thank you, but it's very, very simple.
You don't even have to send something in the post or have a value exchange. Some of our clients send messages similar to this:
"Hi *Fundraiser Name*,
Thank you so much for fundraising for us, it really is going to help do X, Y and Z.
You know, we'd love to make sure that we attribute the funds that you raised on our systems, as this really helps our work.
Please could you fill in some information on this form?
Many thanks, *Name from Organization*"
And then they include a link to the GivePanel form. And this is where we can start collecting contact details.
Adding a signup link in the thank you message can get you 42% more contact data.
So how do you do this?
We use the Facebook transaction reports that our clients upload into GivePanel. This details which users have set up Facebook fundraisers for their non-profit. We then enable our clients to include dynamic links for sign up forms in our GivePanel message templates. You can create message templates in GivePanel and change them up for personalisation. There are even pre-populating features, such as first names.
When the fundraiser clicks the link and fills in these forms, the experience purposefully looks similar to Facebook. It's designed to feel like they haven't left. We've found we get around a 40% completion rate. We then match this data on GivePanel. You can then export this enriched data from GivePanel and import it into your own database.
3. Focus on campaigns that drive Facebook birthday fundraisers
Fundraising really took off on Facebook with the birthday notification. Two weeks before someone's birthday, Facebook notifies them and says "hey, it's almost your birthday, create a fundraiser and select your non-profit", and then they are given a list to choose from.
The chances of your non-profit being selected often relates to the size of your social media community. For instance, how many likes you've got, how big your brand is within a particular region and so on. So what happens if you don't get many birthdays donated organically?
Well, there is a method that can drive more birthdays fundraisers. We found this out when we were working with an amazing organisation called Sands. We decided to use Facebook advertising to see if we could drive more birthday fundraising. Our hypothesis was that, if Facebook drives birthday fundraising using a notification in the news feed, isn't that similar to how Facebook ads work?
So we created some very simple Facebook ads to drive more birthday fundraising. We spent about £2,000 (about $2,500.) As we continued, we generated about £68,000 (about $80,000) worth of income from birthday fundraising. That's a Return of ad spend (ROAS) of over 20-to-1.
You don't have to wait for Facebook to send you donations raised by birthday fundraising. You can create an ad in the news feed that gets your supporters, as well as people who might not know you yet, to set up a birthday fundraiser.
Here's a simple, two step strategy for this Facebook ad funnel:
Use Facebook ads to target cold audiences: A cold audience is made up of people who don't already know you but share a related interest. Say, if you're a dog charity, you might target people who like dogs. They don't know your organisation, but you do know that they like dogs. You can then filter this segmented audience by birthday month. So when you create ads on Facebook, and you target people who are interested in dogs and have a birthday in a particular month (say, February.) In January, you can run ads to this segment. So for the whole of January, new people will be introduced to your charity through your content.
Focus on users who have engaged with targeted Facebook content: You can target users who engaged with your content one week before their birthday (this is a targeting option in Facebook). With this ad, ask them directly to set up a birthday fundraiser on Facebook.
You can drive a lot of birthday fundraisers with a small amount of budget. You don't have to spend a large amount to get results.
4. Launch a virtual fundraising challenge
In 2018, Just Giving saw over 1,000% increase in virtual events. These are still relatively small compared to fundraising, but they're growing at a huge rate.
But what is a virtual event?
The Mater Foundation organised a very simple virtual event – a challenge to walk 10,000 steps in a day in May. This is not a large scale fundraising event. You're allowing people to participate in their own way. All they have to do is sign up.
You can start really small with these virtual challenges. You're offering people to do something that they already want to do – people already want to walk more, they already want to get healthy. This approach also means that you can build Facebook communities around these virtual challenges. These communities can have really high engagement – people post pictures of their challenge and encourage each other.
The key to success with virtual challenges is using Facebook lead ads for initial signups.
As part of the signup process, you'll want to keep everyone on Facebook – you don't take them away to your website to sign up. As we've discussed, Facebook fundraising works really well because it's so convenient and people don't have to leave. You want to keep the entire experience, lead ads to communities, on Facebook. It's a more dynamic and exciting experience because of the social interaction. If you can keep the virtual challenge on Facebook, it will work a lot better and raise more money.
Another thing that is great about virtual challenges is that you can get fundraisers to register for fundraising packs. This is way before they set up their Facebook fundraising page. So instead of getting 0% data from Facebook, you get 100% of the data from fundraisers participating in the virtual challenges.
The good news about virtual challenges is that you can make a lot of income in a short space of time. With Facebook Birthday Fundraisers, only 8% of users have a birthday at a given time. This is not the case with a virtual challenge. If you find something that people already want to do, you can drive a lot of people into that kind of fundraising experience. It's not as time specific.
Facebook Fundraising: Questions and Answers
At the end of the session, Nick answered some questions from the audience participating in the live stream. Here's what they asked.
What is a fundraising pack?
A fundraising pack is something that supports the fundraiser. It tells them about the event that they're doing, and may include something like a t-shirt. You can also include social media messages and emails that they can share. It's good to keep it simple.
Where should non-profits post their 'Thank you' messages?
There's a lot of confusion around the 'the person' fundraiser and 'the actual page' fundraiser. You'll want to post on the fundraiser page, not the fundraiser's personal profile.
Can fundraisers opt in to receive emails from a non-profit when setting up a fundraising page?
No, not currently. This is why Thank Yous are important in the process of collecting their contact data.
What's the process after a fundraiser opts in from a sign up link?
I would recommend sending them a birthday fundraiser prompt, using the birthday fundraiser start date from the previous year. We found that if we asked for a date of birth in the opt in form, it reduced the response rates.
You want to segment these users and not put them in a big bucket with everyone else. Otherwise, you'll never work out what they're like and you won't know what to do with them effectively going forward.
You can then send them what we would call 'a welcome series', depending on what segment they're in. This could be four or five emails over the course of a few months, introducing them to your organisation. Many of them are new and this is a good opportunity to introduce them to what you're doing.
You don't want to just ask them for money. You want to engage them in your cause so they become powerful supporters for the long term.
Why should you only thank the Facebook fundraiser and not the donors of a supporters Facebook Fundraiser?
We tested this once with a client. We ended up trying to thank all of the donors on the fundraising pages, one by one. You can imagine how much time that took! And it turned out that it really annoyed the fundraisers. Because essentially, it's their donors we're messaging. And their donors are giving to them because they already have a relationship. In this case, you have to focus on who is adding the real value to your organisation. And it's the super supporter who set up the fundraiser, not all the donors.
Have you found that rewards or prizes are effective in incentivizing fundraisers?
So we're currently doing these kinds of tests, but I don't have the data to share with you yet. It's very early days for this. But I think it's a great idea.
How do donations through Instagram work?
When someone donates on Instagram to your organisation, it goes into the Facebook transaction reports. It's then there in GivePanel.
Instagram fundraising is incredibly small at the moment, and there is currently no way to steward those donors if they do not decide to be added to your email list. So if they have decided to add to your email list, you can see this in GivePanel and in the reports.
Instagram also recently launched Instagram Fundraisers.
Where are virtual events most popular?
They've really taken off in the US, UK, Australia and Ireland.
How do you explain ROI with this strategy?
In digital fundraising, we've got used to things being kind of bulk and scalable. However, if you do something hand-to-hand or face-to-face, it can help you build a digital programme.
You need to make sure you understand, and communicate, the return on investment of time. So, if every fundraiser is going to be worth an extra $5 or $10, and you can do 50 in an hour, well, that's a pretty good return.
And the second thing is that, although it is manual, work to try and speed things up. Always look to improve the processes.
How might privacy laws, like GDPR, affect the future of collecting data for non-profits?
Easily collecting emails and data may not be the way of the future. We have to consider creative ways to collect data, like what the strategy has been shared today. You have to be donor and fundraiser focused. You have to do what they want to do and you have to adapt.
But also, we have to ask why do we want data in the first place? Well, we want data to build really great relationships, right? And so if we can build really great relationships in different ways that solves that problem. Do we really need an email address? Maybe there's something else that we can do? Maybe we can drive people into a Messenger group, maybe we can drive people into a Facebook group, maybe we can use WhatsApp. We're in a slightly different world now with mobile – it's less about email.
We still love email. But don't dismiss Facebook just because it doesn't provide data.