Blog How to plan the perfect Facebook Challenge in 2023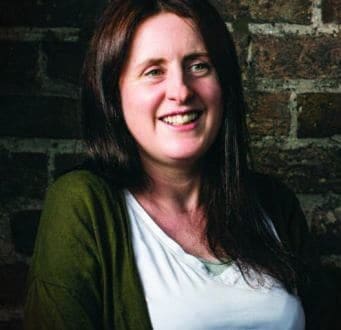 Jean O'Brien
October 13, 2022
How to plan the perfect Facebook Challenge in 2023
Like many nonprofit organizations, your charity will likely be planning its fundraising mix for the year ahead and deciding what campaign or activity to include. But, if you're yet to try your hand at Facebook Challenges or haven't wrapped your head around the concept yet, you might find the idea of including them in your peer-to-peer fundraising portfolio a bit daunting.
How do you find the right Challenge activity to suit both your nonprofit and your supporters? How do you keep people engaged throughout the whole Challenge? What do you budget and how do you convince the decision-makers in your team that Facebook Challenges are the way forward?
The answer: this guide to planning the perfect Facebook Fundraising Challenge for 2023!
Who is this Facebook Challenge guide for?
If you're a fundraising lead or manager deciding on the suite of events and campaigns that you're going to run in 2023, then this guide is for you. It will tell you everything you need to know about planning and scoping out one of these Challenges, how to pitch it to your fundraising director, CEO and board, and what to consider with the cost of living crisis in your planning.
It'll also be useful to you if you are a digital lead in a charity, and are looking for ways to innovate with your digital fundraising. You can use this guide in collaboration with your fundraising team to see if you can test this highly effective format at your organization.
And, of course, if you're in community or event fundraising, this is for you too! We'll provide lots of details about the implementation of these social fundraising Challenges, so you know exactly what it'll mean for your budgets and work plans.
First up: what is a Facebook Challenge?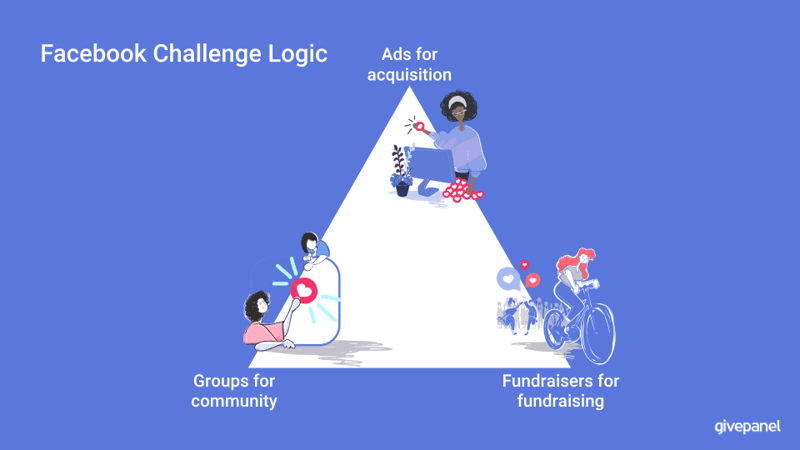 A Facebook Challenge is a virtual fundraising event that uses multiple features within Facebook to sign up participants, provide an online community, and make online fundraising really easy. Because it all happens within the Facebook platform, Challenges provide a seamless and enjoyable experience for participants.
Here's how it works in 12 steps:
A Challenge concept is developed, such as 'Walk 100 Miles in May'.
A free incentive is offered to attract people to take part. T-shirts are a popular choice but there are lots of options you can try out.
Facebook Lead Ads are used for acquisition – people see the ads on Facebook, and sign up to take part.
Once signed up, supporters are directed into a Facebook Group, and join the Challenge community.
They are also given a call-to-action to set up a Facebook Fundraising Page. Your charity needs to be signed up to Facebook's Giving Tools for this to happen. If you're not sure about what this is or if you're signed up, we can help).
Participants do the Challenge activity in their own time. This suits them because they can fit it around their lives; it's great for charities because it means much fewer logistics than an in-person event.
The group encourages and motivates each other to do the Challenge every day and to fundraise. Your team will oversee and moderate the group, and ensure that the engagement stays high.
Facebook charges zero fees on their Fundraising Pages, and the money raised is paid straight to the charity bank account – there's no 'return of funds' stage with these Challenges.
It's really easy for people to share their Fundraising Pages with friends and family. Facebook loves Fundraising Pages and all kinds of prompts and reminders are built into the platform to help spread them.
Because everything happens on the Facebook ecosystem, Facebook Challenges see much higher activation and conversion rates than other platforms. Participants don't have to set up new accounts or try to understand an unfamiliar system. Everything is seamless and easy.
In the back end, GivePanel allows the charities to track the funds and thank the fundraisers.
After the Challenge is completed, there's an opportunity to gather opt-ins for ongoing consent, and build longer-term relationships with the participants. Facebook Challenges are a fantastic model for attracting completely new audiences, and converting them into loyal supporters of your cause.
There's obviously much, much more nuance and detail involved in these Challenges but that's a broad overview of how they work to get us started.
What kind of results are charities currently seeing with Facebook Challenges?
GivePanel's 2021 Facebook Fundraising Benchmark Report is all about exactly that! You can download the report and watch the webinar for all the details, but some of the key numbers that you'll want to know are:
Income from Facebook Challenges increased by 50% between 2020 and 2021
From the top 40 Challenges of the 300 measured, these were the average results:

£181 average raised per Challenge fundraiser
£653,000 average total raised per Challenge
3,786 average active fundraisers per Challenge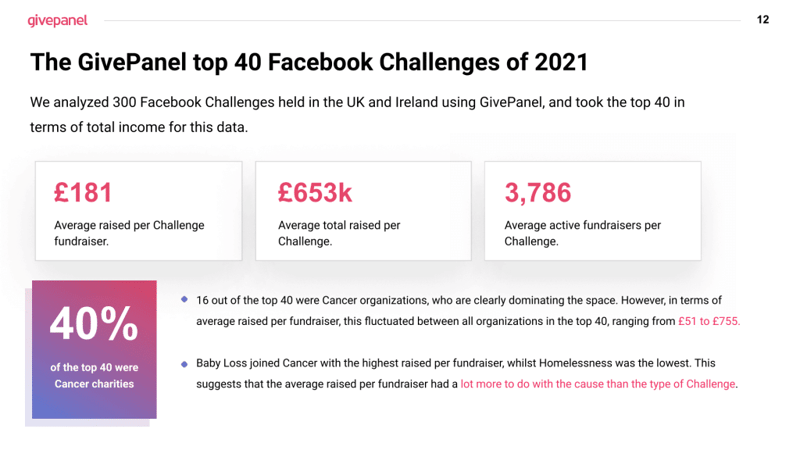 Should our nonprofit do a Facebook Challenge?
A hugely diverse range of charities have done Challenges with many different concepts finding success – everything from simple walking to intense physical Challenges to quirky craft-based activities. However, they're not for every single kind of organization.
Here are some initial questions you can ask yourselves:
Do you have the budget for ads and incentives?
Do you have capacity to take on all the logistics and the group management?
Will people find it easy to fundraise for your cause?
Take our 'should my organization do a Challenge?' quiz to evaluate your nonprofit and figure out if a Challenge is the right fit for you. It'll only take a few minutes to complete!
What about the cost of living crisis? Will Challenges still work?
It's really important not to panic, and not to talk yourself into a crisis. Many organizations slashed their budgets and targets at the start of the pandemic, which turned out to be a huge mistake.
Fundraising strategy expert and consultant, Tom Hickey, has the following advice:
Firstly, review the actual impact of the crisis on your organization and your target audience. Do you expect all fundraising to be down – individual giving, corporates and grants, as well as digital?
With that in mind, look at your entire fundraising mix. Never look at Facebook Challenges in isolation.
Review your results from the last six months, and compare them to the pre-pandemic period. 2020 and 2021 were highly unusual years, and comparing only to that period will send you in the wrong direction.
If the cost of living crisis will affect your charity and your service users, start to develop strong messaging around that. It will be so important to communicate urgency and need.
In crisis times, many organizations focus on warm audiences and put fewer resources into acquisition. If you're reducing your acquisition spend, you will of course be focusing on the most efficient channels. Challenges are by far the most cost-effective way to do acquisition, and that's really important to keep in mind.
Challenges will give you a quick injection of cash, plus they're also excellent for lead generation. Plan beyond the Challenge for how you'll convert participants to regular giving and other forms of support.
As people look to economise in other areas of their lives, Challenges can be positioned as a great way to keep fit without a gym membership.
Fundraisers need to innovate in difficult times (and at all times, really!). Tom points out that the worst thing you can do is start to disappear. If you don't ask your audiences, you can be sure that someone else will. Test out concepts on a small scale – don't bet everything on an untested idea.
Read more from GivePanel's experts in our article on how to plan your digital fundraising in tough times.
What about competition in the market?
The truth is that there will always, always be competition in fundraising, no matter what format you use! There is competition in the Challenge space, but there's still so much potential for getting a strong combination of cause, concept and message, and activating a new audience who have never done a Challenge before.
Given competition and the cost of living issue, the fundamentals of doing a Challenge are more important than ever. Invest in training your team so they can plan and deliver the Challenge effectively. And don't forget that it's so important to know your audience: design your Challenge with them in mind and make sure the messaging connects with them.
The GivePanel Academy provides the training, resources, coaching and peer support that your organization needs to run a high-performing Challenge.
How do I get started?
I'd recommend three steps to start getting your idea together:
Use our free planning calculator tool (download it at the bottom of this blog) to work out what you can spend, and what kind of return you can expect to see.
Review your calendar and find a space where you can potentially run a month-long Challenge. Or identify an existing, underperforming campaign that you can replace with a Challenge.
Make the case to senior management and get the buy-in, resources and budget.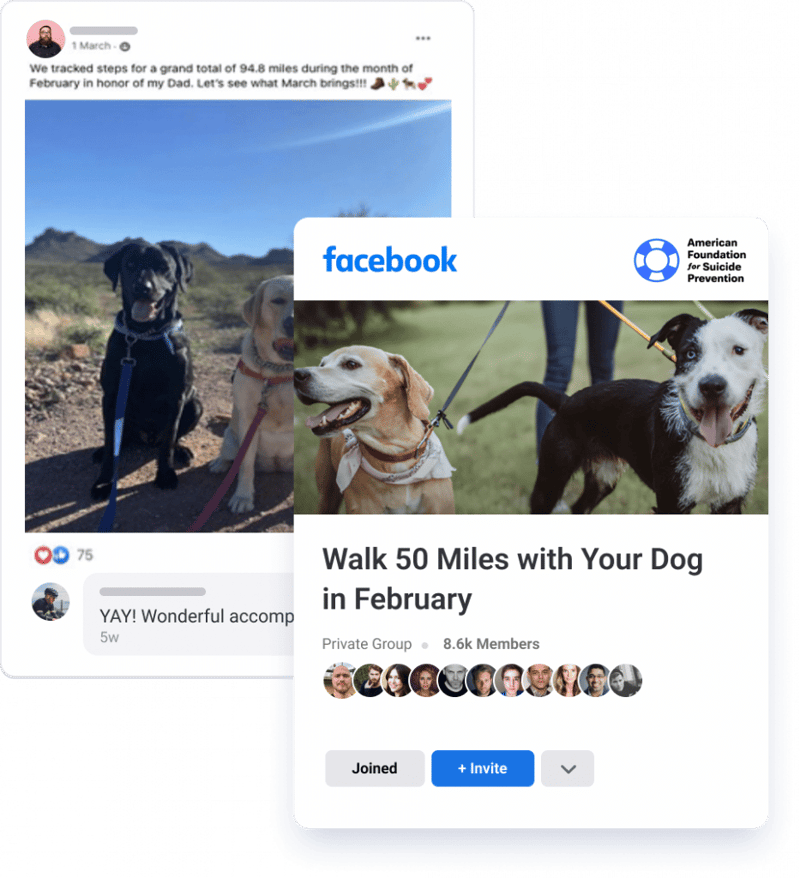 Getting buy-in from senior management
We have a number of resources that will help you get buy-in from your senior management team, your CEO and your board:
Use our free budget calculator tool (download it at the bottom of this blog) to do a range of projections. Create some ambitious and cautious projections and establish what your organization can reach for.
Share our latest Benchmark Report to show the growth and average results.
Send them this resource which explains the concept and funnel behind Facebook Challenges.
It's crucial that your fundraising director understands the way Challenges work, and also the potential for acquisition and the synergy across different forms of fundraising. Challenges are a great lead generator for regular giving acquisition campaigns, and can lead to a serious uplift in birthday fundraisers. There are a huge amount of possibilities, and Challenges should be considered as a key part of the overall fundraising mix, rather than as isolated campaigns.
What kind of budget do I need?
Plan now for next year. You'll need a substantial budget to run a Facebook Challenge, and you're going to want to make sure it's all allocated and locked down well in advance.
The main costs for running a Facebook Challenge are incentives and ads. Use our free planning calculator tool (download it at the bottom of this blog) to work out what you can spend, and what kind of return you can expect to see. Play around with the numbers – see what you get with a bare minimum budget, and also explore what kind of return is projected with a more ambitious spend.
Mistakes to avoid when you're getting started
Challenges have a lot of ingredients and it's easy to mess things up if you don't fully understand the user journey (or 'funnel'), and if you don't plan properly. Think through all the following points when you're first exploring the idea of doing a Challenge, and you'll stay on the right track:
Scope out the Challenge properly.
Don't skimp on the human resources needed. Challenges are labour intensive and require many different skills to run. There's a lot of varied activities involved, from high-level planning, to very detailed tasks like individually thanking the participants.
Don't over-complicate your challenge concept. 'Walk 100 Miles' is far superior to 'Walk, Run, Crawl, Jog, Dance – Any Distance You Feel Like!' Why? The former is easy to understand at a single glance; the latter requires way too much thought on the part of the audience. Social fundraising is best when it's kept as simple as possible.
Resist the temptation to play with the funnel – it's been proven to work over many Challenges. Many organizations are tempted to save on costs by taking out incentives, but they're a hugely important motivator for the participants.
Test your creative and make sure your ads don't over-emphasise the freebie to avoid attracting people who are just accumulating free t-shirts. There's some great advice available about how to shape your ad creative from GivePanel's Danni Adam.
Ok! I think I'm ready to explore Facebook Challenges. What should I do first?
First, download our free Challenge calculator tool at the bottom of this blog and enter what you think you can spend on ads, t-shirts, fulfilment and external support. It will generate projections for you, and you can tweak the numbers until you get the results that are appropriate for your organization.
Once you've done that, you can start the process of planning your first Challenge. GivePanel has the following resources that will help you:
The GivePanel software platform! Our social fundraising dashboard helps you unlock Facebook by giving you a proven way to thank all your fundraisers, collect contact details, track results and drive new fundraisers.
GivePanel Academy – a complete playbook for delivering a Facebook Challenge, plus expert knowledge and hands-on coaching. The Academy combined with the power of the GivePanel software platform helps nonprofits generate more Facebook fundraisers, more income and more long-term loyalty.
Free articles and resources on the GivePanel Blog to support you with running your Facebook Challenge, from ideation and ad performance to group stewardship and beyond.
Download the free Facebook Challenge calculator tool!
Simply fill in the form below to download the free Facebook Challenge calculator tool.