Blog Meta Pixels for Facebook Fundraising: everything you need to know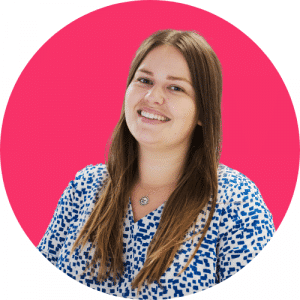 Cat Cetnik
August 23, 2023
Meta Pixels for Facebook Fundraising: everything you need to know
One of the reasons why social media advertising is so awesome (in our humble opinion) is the ease, convenience and capability of tracking, testing and optimizing Ads for a range of audiences and use cases whilst tailoring to an organization's own brand values, goals and objectives. And, when it comes to advertising for nonprofits, whether it's on social media or not, we all know how important it is to ensure every dollar of your budget is spent efficiently and delivers a return on investment.
In order to get the most out of your Ad programs, you need the data to drive effective decision-making on aspects such as Ads placements, targeting and creatives. Good news: for Facebook and Instagram, the Meta Pixel is designed specifically to help you do just that!
So, if you are currently using Facebook or Instagram Ads (or plan to use them in the future), read on to find out:
What Meta Pixels are and how to set them up
What type of data Meta Pixels collect and how to access it
How Meta Pixels can be used to increase the ROI of your Ad spend
How GivePanel uses Meta Pixels
What are Meta Pixels?
Simply put, a Meta Pixel (previously known as the Facebook Pixel) is a code snippet that can be added to any app and is predominantly used on websites with the aim to better understand the effectiveness of your advertising. This code can track actions taken on your owned website from Facebook and Instagram users, such as page views, adding an item to a basket, making a donation, completing a form, and much more.
There are four key features of Meta Pixels:
Optimize: Meta Pixels can be used to ensure that your Ads reach the people who are most likely to take action, and therefore increase the effectiveness and efficiency of your Ads performance.
Measure: Meta Pixels can be used to understand and benchmark actions and conversions across a number of devices.
Curate: Meta Pixels can be used to create

Custom Audiences

from website visitor data and serve dynamic ads based on their interests and activities, such as

retargeting Ads

.
Learn: Meta Pixels can provide rich data about your website traffic, how your audience engages with your content, and what actions they take.
As well as being used on nonprofit websites, Meta Pixels can also be shared by apps such as GivePanel to track the performance of key metrics for Facebook Challenges and Facebook Fundraising campaigns, such as button clicks on registration forms, donations to a fundraiser, and much more.

How to access and manage your Meta Pixel
Your nonprofit website will no doubt already have a Meta Pixel in place that is owned by your organization and is likely managed by either your digital marketing or data teams, or perhaps an external partner such as a website developer. If you don't have a Meta Pixel in place on your website, it's actually easier to set up than you think - in as little as 2 steps:
Create your pixel and set up the pixel base code on your website. You can use a partner integration if one is available to you or you can manually add code to your website.
Set up events on your website to measure the actions that you care about, such as making a purchase. You can use a partner integration, the point-and-click event setup tool or you can manually add code to your website.
You can find more information on how to set up a Meta Pixel on the Meta website. There is also a handy Meta Pixel Helper plugin that can be installed on your browser to help you troubleshoot any issues or errors.
It's important to note that due to the recent changes to accommodate iOS 14.5 privacy requirements, advertisers can only set up a maximum of 8 standard events and custom conversions. So, it's crucial that you create events that are relevant and important to your Ad performance and that you review these regularly. You can also add optional, additional code to your events, known as parameters, to further customize the event data you collect.
But what about accessing the data from your Meta Pixel? You can find data from your owned Meta Pixel in your Events Manager under the data sources section in the left-hand navigation. Here you will be able to see an overview of event activity, test that your events are set up correctly, fix any errors, find a full history of any changes made to your Pixel or associated events, and even connect your Meta Pixel to your CRM.
Top tip!
In order to ensure security when it comes to your Meta Pixel, you can assign and manage access levels for different people within your organization, as well as external agencies. Make sure you check access levels regularly and remove any staff member who has left your organization or agency you no longer work with!
Meta Pixels for Facebook Fundraising
For a lot of nonprofits, Facebook Ads are one of the main ways to recruit new fundraisers for their Facebook Challenge virtual fundraising events. But, in an increasingly competitive environment, it is becoming more important to ensure Facebook Challenge Ad budgets are being spent effectively, and the most effective way to do this is to keep an eye on conversions.
Unfortunately, Facebook cannot get a full line of sight on your conversion funnel without a helping hand. So, if your fundraising app does not have a Meta Pixel tracking registrations and donations, Facebook will have no idea which Ads are actually successful, and will therefore blindly spend your Ad budget.
We've all heard stories of brave, pioneering fundraising teams who were attempting to delve into conversion tracking for Facebook Fundraising manually; downloading leads and donation data, running queries on datasets to identify Fundraisers, spending hours cross-referencing neverending spreadsheets and quietly skirting around data protection best practices.
Phew, it's enough to make your head spin! Luckily, that's where we come in…
How GivePanel uses Meta Pixels
When it comes to Facebook Challenges for our customers, the Meta Pixel which is deployed on our GivePanel app enables nonprofits to track the number of Facebook users that decide to register and raise donations for their cause. By giving nonprofits a simple view of the total number of Fundraisers created, and the smaller number of Fundraisers with Donations, charity teams can prioritize the Ads that are delivering a positive Return on Ad Spend (ROAS), and turn off the ones that are wasting money.
GivePanel uses a Meta Pixel to pass data from the GivePanel app to your Facebook Ads Manager in a completely safe and unbreachable way. By doing this, you can:
View the total number of fundraising pages created for a Facebook Challenge that you are advertising in Facebook Ads Manager.
See which Facebook Ads are driving the most fundraisers for your charity.
Optimize to target your Ad spend on the best performing Ads.
Because GivePanel is the app being used to create the registration forms and fundraisers, we need to install the code snippet on our app, rather than on your website. However, because the tracking is set up per form and per charity, each organization will see their own tracking data separately. There is no cross-contamination or sharing of data as each charity customer is set up in an isolated instance. This works in the same way that charities don't experience cross-contamination for registration or fundraiser data, even though they all use the same GivePanel app!
The best thing about Meta Pixels is that they automatically aggregate and anonymize data. They also fully encrypt it from all 3rd parties, so it's impossible to directly access, export or save individual data from a Meta Pixel.
By using GivePanel, you can view your tracking data on conversions in your own Facebook Ads Manager such as how many people hit 'submit' on one of your forms. And, whilst our customers are using the Meta Pixel code snippet in our app, you'll only be seeing conversions for your own campaigns.
How we keep your data safe
By working with a partner such as GivePanel and utilizing the Meta Pixel, you can track how many people took a valuable action, such as clicking to activate a fundraiser on your Facebook Challenge form, all whilst knowing that your data is completely safe and unbreachable.
Meta Pixels are one of the safest ways to pass data for conversions from an app to your Facebook Ads Manager. The data is completely anonymized and aggregated automatically, and it cannot be directly accessed in its raw form. They are also a great way to see which of your Facebook Ads are delivering fundraisers, or even which of your Facebook Ads are delivering fundraisers with the most donations. This information is completely isolated per GivePanel customer, and cannot be shared between clients, ever.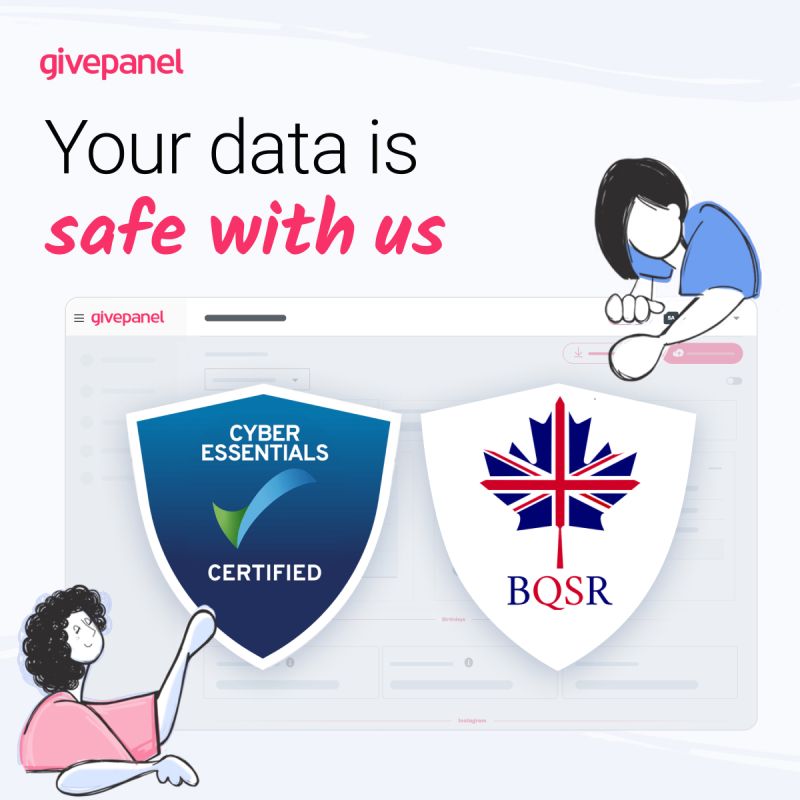 At GivePanel, we are also proud to use the latest web and information security to ensure that your data will never be compromised and we're delighted to be Cyber Essentials and ISO 27001 certified. We know GDPR compliance is of vital importance, not just to European charities but to organizations worldwide, so we've built GivePanel to be fully GDPR compliant. You can find certifications and data policies on our website.
Related resources