Blog New GivePanel Feature: Email Journeys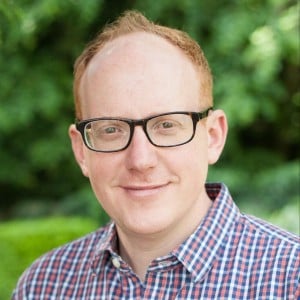 Nick Burne
January 21, 2022
New GivePanel Feature: Email Journeys
Creating and maintaining an email journey can take time - and that is something we can all be a little short of.
However, when it comes to engaging with supporters and building long term relationships, email communication is key. A meaningful supporter journey will help nurture relationships, make sure your supporters' needs are met, and give them the best experience possible with your brand.
So, how can we at GivePanel help nonprofits with implementing meaningful email journeys?
Drum roll, please – introducing our new email journey feature (which is currently in Beta) designed to make creating emails simpler for you. This easy-to-use tool will give nonprofits the ability to put in place meaningful and fully-customizable email journeys which can be automated to save time; helping you nurture important supporter relationships and manage a successful supporter journey.
Without further ado, here's how you can start using email to strengthen your Facebook Fundraising campaign today.
Getting started
The email journeys feature has been designed to complement your Facebook Challenge and supporter stewardship activity. It allows you to easily schedule simple emails to event participants based on triggers such as "registration", "event start date" and "fundraiser match found".
You can build separate journeys for before, during and after your Facebook Challenge to help welcome participants on board, encourage them to get set-up, and thank them for taking part. We'd recommend around 11 to 13 short and sweet emails throughout the Facebook Challenge to make sure you're hitting all the right touchpoints and providing enough encouragement and information without overwhelming your supporters!
Writing your emails
You should tailor the message in each of your emails to fit with the trigger you've selected and include a relevant call to action. For example, an email triggered by a supporter registering for the Facebook Challenge should:
Thank them for joining
Remind them to set up a fundraiser and
Encourage them to say Hi in the Facebook group.
An example of a pre-challenge email might look something like this:
Hi Molly,
The 100km in May challenge starts tomorrow!
If you haven't already set up your fundraiser, you can do this here [insert link] – it takes just 2 mins.
If you haven't received your t-shirt yet, please be assured it is on it's way! We can't wait to see some pics of you wearing it in the group and on your fundraising page.
Good luck tomorrow!
Jill
Jill@charity.com
That email can then sit within the pre-challenge email journey which could include:
On registration

–

Thank you for registering!
7 days before the event

–

The countdown, are you ready?
3 days before the event

–

We're nearly there…
1 day before the event

–

It's tomorrow!

Once you've decided on what you want to say to your supporters and how many emails to include, simply publish your journey and the tool will do the rest of the hard work for you leaving you free to focus on other aspects of your Facebook Challenge. Hurray!
Helpful hints and tips
When you are writing your emails there are a few do's and don'ts to follow to make sure your content is landing just right.
Do:
Write a subject line between 28-50 characters

–

keep it short, snappy and to the point!
Keep your email copy length to between 50-125 words. This should act as your "hook" so make sure the action you want your supporter to take is super clear.
Use emojis but sparingly and only at the start or end of your sentence. Mid-way through a sentence or paragraph can make your email a little tricky to read.
Don't:
Use all capital letters and multiple exclamation marks

–

it can seem like you're SHOUTING!!!
Include spam trigger words, like "opt in", "click below", and "order", that are easily detected and marked down by Internet Service Providers (ISPs).
Once you've nailed your email content and journey, you can then look to include other communication touch points. To run a successful supporter journey alongside your Facebook Challenge, Jill O'Herlihy, Head of Managed Services at GivePanel, recommends an omnichannel approach, including on-page, social and email, as well as the more traditional offline channels. Make sure to read our quick tips blog on how best to manage this.
Book a demo
Want to get involved but not yet on GivePanel? Our email journeys feature is currently in Beta so not available to all customers just yet. However, you can still supercharge your Facebook fundraising efforts with GivePanel!
Book your 30 minute demo with one of our awesome Facebook Fundraising specialists today.