Blog New GivePanel Feature: Measure the Success of Your Facebook Challenge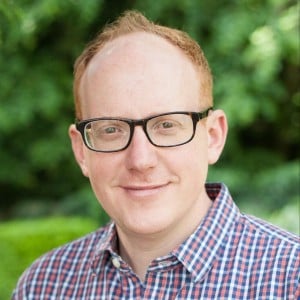 Nick Burne
August 27, 2021
New GivePanel Feature: Measure the Success of Your Facebook Challenge
The ROI on Facebook Challenges can be amazing but to really scale challenges we need to understand what's going on at a deeper level than this. Our latest update, the GivePanel events dashboard, allows you to dive deeper into your Facebook events.
GivePanel Events Dashboard
At GivePanel we believe that you are the true experts in motivating your audience on Facebook we and have always tried to give you the tools and knowledge needed to excel at doing this.
Being marketers and fundraisers ourselves, we've never cared for vanity metrics and have always focused on giving you the tools to track the results that matter for your non profit.
Our new feature continues in this radically transparent fashion with a dashboard of simple charts and figures meaning no more filtering and searching through all your data to get the information you need. Simply choose the event, quickly see the performance, easily download and share with your team!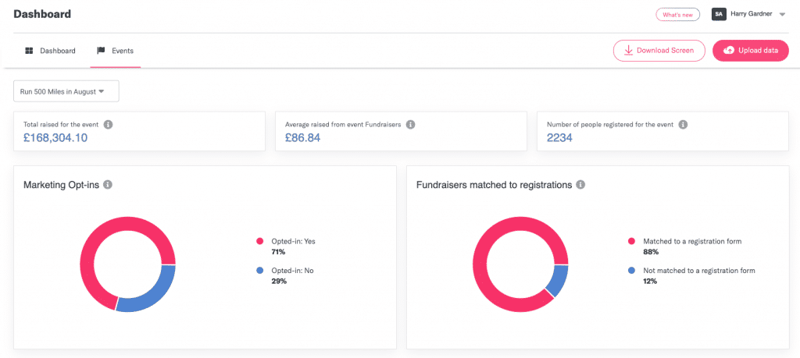 What does this mean?
This means you have much greater visibility over your events and can fix leaks as they happen, optimise your Facebook portfolio around your benchmarks and even make a case for further investment.
What can I see?
Here's exactly what you can now see in GivePanel for each and every event you run on Facebook:
Track how much your event has raised.
See the average that each of your fundraisers are raising.
Understand how many registrations you have received.
Monitor the percentage of marketing opt-ins collected through your event form.
Keep on top of the percentage of matches between your event form and fundraisers.
How can I access this?
If you already use GivePanel you can find this right on your dashboard.
If you're not part of the GivePanel community and would like to learn about running your own Facebook challenges, why not book in for a quick call with one of our Facebook Fundraising Specialists here.
We can even provide general benchmarks to use as a way marker for your first challenge.