Blog Three ways you can generate more income from your current Facebook Fundraisers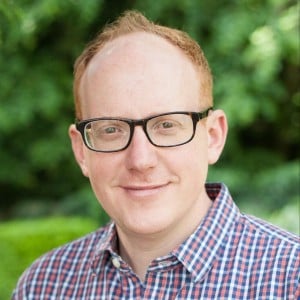 Nick Burne
September 24, 2019
Three ways you can generate more income from your current Facebook Fundraisers
We have a whole bunch of blogs on how to recruit more fundraisers as well as best practices for thanking them. What we haven't shared yet, up until now, is how you can raise more valuable income from the wonderful Facebook fundraisers you already have. Ready? Let's go.
1. Uplift the average amount raised by engaging existing fundraisers
We have data that suggests that if you reach out to your fundraisers to thank them for their support, encourage them and offer them tips, they will raise more. Imagine a person sets up a Birthday fundraiser and decides to donate the funds to your organization – but they never hear from anyone to acknowledge what they are doing or even to say thanks. This is not only a missed opportunity but it also poses the risk of damaging your organization's reputation.
In the tests we have been involved with, we have managed to uplift the average amount raised per fundraiser by 35%. This has been achieved by engaging fundraisers with a few simple posts on their fundraising page. Read more about the best way to message your fundraisers.
One wonderful example is from Autism Assistance Dogs Ireland, within their message, they include a link to a blog on their website which includes top tips to help their facebook fundraisers to raise more.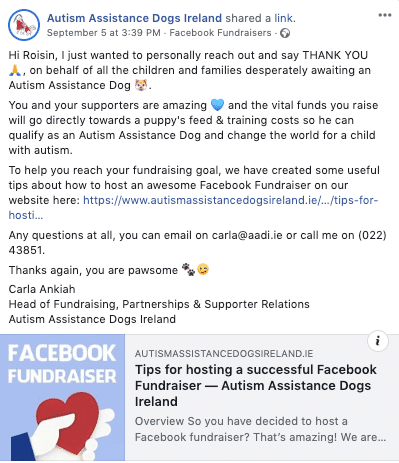 2. Incentivise fundraisers to hit their target
The majority of people who raise money for you are not looking to get anything out of it but sometimes a little incentive can go a long way! The incentive could simply be that they receive a personalised certificate that they can share on their Facebook profile when they reach a certain amount or it could be something of greater value. Pieta House offers their fundraisers who raise over €1,000 exclusive entry into a memberships club, which means they are invited to special events and receive a personal thank you from the CEO.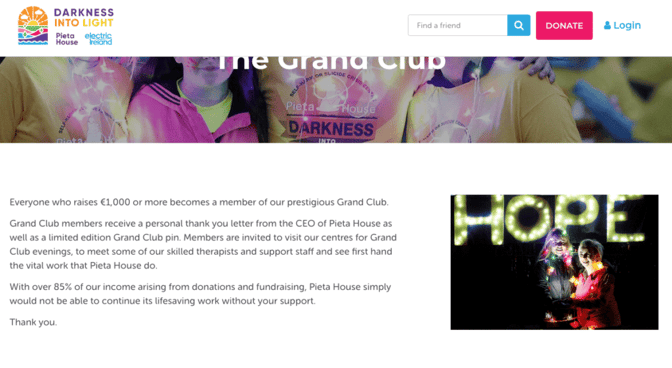 3. Encourage them to become life-long supporters
The aim of every professional fundraiser is to turn one-off donors or fundraisers into lifetime supporters. But, in order to build a relationship over time you will need their contact details and this is where the concept of value exchange comes in. What value can you offer them in exchange for their email or postal address? The more value you can offer them, the higher the percentage of fundraisers who will give you their details.
The way we do this with GivePanel is through a link to a dynamic data capture form that goes into the message posted onto the supporter's Facebook Fundraising page.
One great example of how a nonprofit is doing this is CHAS. They message their Birthday fundraisers to ask for their contact details so that they can then send them a birthday gift in the post.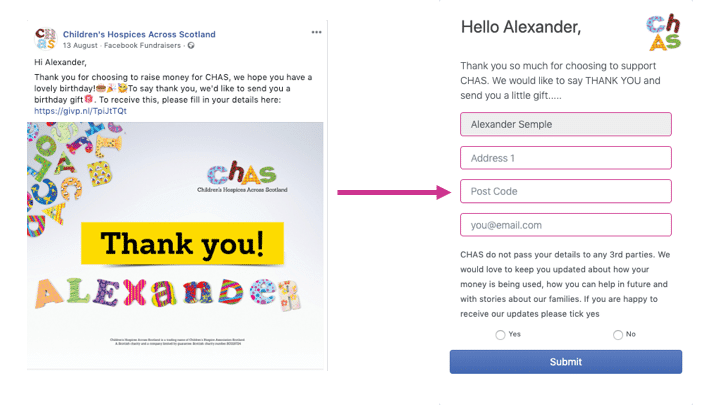 The birthday gift is a beautiful thank you card and pin badge - which is a brilliant example of value exchange. Supporters can wear the badge proudly to show their support and to raise awareness of the cause, plus it can be a great conversation starter.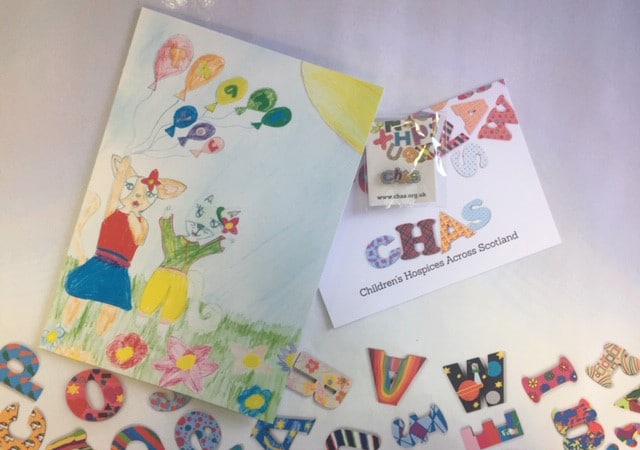 Hayley, their community fundraiser says:
"GivePanel has really helped us support our Facebook Fundraisers. We can steward effectively and give the best experience possible."
Are you ready to supercharge your Facebook fundraising? Why not book a demo!