Blog Treating our donors and fundraisers as investors – a guest blog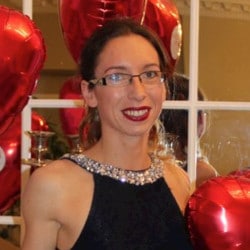 Carla Ankiah
October 20, 2021
Treating our donors and fundraisers as investors – a guest blog
Carla Ankiah, Head of Fundraising, Partnerships and Supporter Relations at Autism Assistance Dogs Ireland, shares with us her personal experiences of shifting the focus from treating donors and fundraisers as consumers, to investors.
If you're like me, you will appreciate that there is always something new to learn and discover when it comes to fundraising. We learn by making mistakes and learning from others' successes and failures. I have made plenty of mistakes and learnt A LOT from the amazing network of fundraisers out there.
Here I would like to share with you an idea that, over the past few years, transformed the way I approached fundraising. It has helped us to sustain growth in our revenue and, honestly, I think we could achieve even more if we can further perfect the execution of this concept.
Tell me more…
When I first became a fundraiser I made an error of judgement. I assumed that my charity's donors were just consumers of our fundraising product. As a result, I was limiting their potential. I can see why I came to that conclusion. Most of the charity's fundraising activity at the time was local community and events. However, I was so WRONG!
I am reminded of this more recently given the changes we have had to make in our fundraising activity at Autism Assistance Dogs Ireland. We, like many other charities, have been relying on social and digital fundraising during Covid. It is so easy to fall into the trap of treating your donors and fundraisers as consumers. Especially when they are acquired digitally or through community/social events. We all thank our supporters and tell them what impact those funds might have. BUT this is not where the journey should end. I am so glad I came to understand this when I did.
When the penny dropped…
A few years ago I came to the realisation that donors, fundraisers, and volunteers, are, and should be treated, as investors. Investors are far easier to keep than consumers, because they are invested! What do I mean by that? Well, there is a greater value exchange if you are effective in providing and communicating ROI (impact in this case).
If we treat them as consumers, you are simply relying on giving them a great experience. You then must hope that next time they want to support a charity, there isn't a better offering. With thousands of other charities looking for support there is no shortage of competition. A slightly different, or more attractively marketed offering, from another charity, is all it will take. YET, if you can activate your supporters as investors they become loyal to your cause. They will no longer be easily persuaded to support an alternative charity instead of yours. They may even increase their support to your cause over time.
Let me give you an example
Say I donated €50 to a charity today. The charity likely will send me some form of thank you. When I was asked for the donation or in the 'thank you', I would also expect some reference to what impact my donation might have. At this point, I would say I am a consumer of that charity's fundraising product. BUT if, say in 3 months' time, I get a communication that says 'Hey Carla, remember that €50 you donated? Well, this is how we have used it and the difference your donation has made to this person's life...'. Now, all of a sudden I am thinking 'wow, I did that? I actually made a real tangible difference'. There is now a good chance I will be thinking I'd like to do that again, or do more and have a bigger impact. I invested in this charity and I am now an investor.
Simple right?
I am surprised how many charities don't use this concept. What baffles me more, is some only apply this concept to high-value donors, like corporate partners and major gifts. This concept can, and should, be applied to all supporters. From corporate partners down to those people who create a birthday fundraiser and raise €100. Even to those that respond to a digital donate campaign and donate €25 on our website. Surely 100 donors with an average gift of €50 are no less valuable than the single donor who gave €5,000?
A few charities do execute this concept amazingly well. They have paved the way for me to fully understand this concept and why it is so effective.
How do I implement this into my Facebook Fundraising Strategy?
For me, implementing this concept into our Facebook Fundraising Strategy makes complete sense. Not only does it improve the retention rate of all those amazing supporters acquired on the platform. It also opens up the door for them to support us through other channels.
For example: when we thank a birthday fundraiser we post a form in a message on their page and we ask if they would mind us contacting them in the future to let them know about how their support has made a difference.
Top Tip: GivePanel makes it super easy and quick to post personalised messages, with forms, on fundraisers pages. It's easy to identify which fundraisers have completed the data capture form and extract their data.
Once you have contact data, for any donor or fundraiser, you have a potential investor!
Now comes the harder part… activating that investor.
There are a few ways you can do this but here is my suggestion.
Send a personalised thank you card. Maybe mention what the funds they raised may be used for. THEN… set them up on an automated email journey. You can create a very simple or complex journey. Below is an example of a simple journey, you can use, to give you a starting point;
Email 1: A few days after card dispatch – a short and sweet email to say something like, 'I hope you received my card ok… thanks again for your support.'
Email 2: 2 weeks later – a piece of content about the work you do. It could be behind the scenes or an important project your charity is working on. 'I thought you might like to know…'
Email 3: Another 2 weeks later – let them know how the funds they raised are going to be, or have been, spent.
Email 4: Another 2-4 weeks later – impact showcase (be as personal as possible). 'Remember the birthday fundraiser you did for us? Well, I just wanted to introduce you to X..' Tell a personal story that showcases the impact of their donation.
FINALLY… Add them to your charity's mailing list so they can then receive your regular communications going forward.
Another Top Tip: If you are running Facebook Challenge Events and are using GivePanel, you will have contact data for all registered participants AND the majority will have opted in for marketing. Use GivePanel's matching tools to match fundraisers to registrations. After the event, use the GivePanel report builder to download a simple report. You can then add all opted-in contacts to a mailing list and segment your audience.
Segment using different income categories (i.e. €10-€50, €50-€100, €100-€200, etc.) You can then create a more personalised journey for each segment. You can also use your Facebook group to showcase impact both during and just after a challenge. Be sure to close your group off though a few weeks after a challenge ends. There is nothing worse than seeing a Facebook group fizzle out slowly. End it on a high and use other forms of contact to continue activating those supporters into investors!