Blog How to run Virtual Events on Facebook with Facebook Groups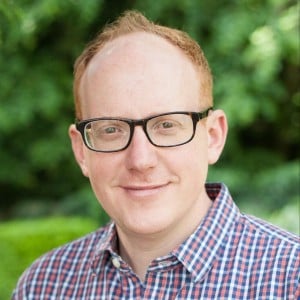 Nick Burne
February 26, 2021
How to run Virtual Events on Facebook with Facebook Groups
Watch the video for my top tips on how to run virtual events on Facebook with Facebook Groups, or find out more in the article below the video.

Video: How to run Virtual Events on Facebook
Guide: How to run Virtual Events on Facebook
Today we're going to be looking at how you can run virtual events on Facebook using Facebook Groups.
This is an incredibly popular topic we're getting asked a lot about, but the first thing to say is virtual events aren't new - they were growing before the COVID pandemic. JustGiving released some data that found that virtual events on Facebook were seeing 1,000% growth year on year.

Then the COVID pandemic hit and because of social distancing and lockdowns, it really accelerated virtual event fundraising. It might have taken years to come about but actually what the COVID pandemic did is accelerate virtual events.
Blackbaud released a study that found over 76% of organisations have used at least one virtual fundraising initiative for the first time during a lockdown, and up to 60% of organisations now use virtual event fundraising.

A UK agency called Massive, who are experts in event fundraising, found that some virtual events raised a huge amount of money, but others lag behind. They found that the average virtual event raised £33,000 pounds $45,000 USD, which for a small organisation is a lot of money but less so for larger organisations.

At GivePanel, we see virtual events that raise a lot of money and some that don't. But we have found a way to run virtual events that raise a lot of money and, using Facebook Fundraising tool's together with GivePanel, our clients are raising more than most.
Just to prove that, here are some of our clients and the results they've gained using the methods we're gonna teach you today: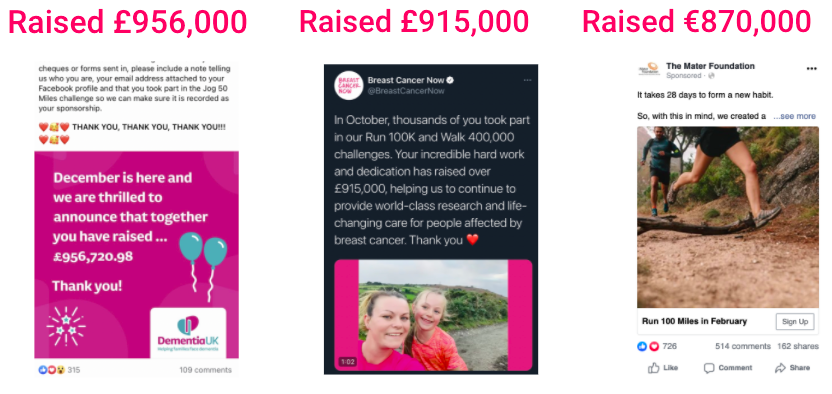 We regularly see virtual events run on Facebook that raise nearly £1,000,000. This is across the US, UK and Ireland.
These amounts are raised regularly and even small organisations come in and raise in excess of $600,000 / £500,000 when they run their virtual events.
What I'm going to tell you today is the key to virtual event success: Facebook Groups.
Facebook Groups really are the key secret to how to do virtual events and if you want a breakthrough virtual event, you have to get serious about Facebook Groups.
Why are Facebook groups so important?
Firstly, if you're going to gather people online into a community, Facebook Groups are the best way to do that. There's a lot of people already using Facebook and Facebook groups are a fantastic way to gather people around your cause.
Facebook have actually been prioritising Facebook Groups in the newsfeed as well, with the aim of promoting connection on their platform. They've deprioritised things like Facebook Pages, because they get less connection, but they prioritise things like Facebook Groups. So using Facebook Groups is a great way to get more priority in the Facebook newsfeed compared to using something like pages or events.
Because of this, you don't actually want to use Facebook events for your virtual challenge events. Instead, use Facebook groups for your events.
Facebook have also developed an absolutely huge amount of features into Facebook groups over the years and there are some amazing features in Facebook Groups you can use for your virtual event.
So what are these Facebook Group features and how can you use them to make your virtual events a success?
Let's look at five ways you can use Facebook groups for your virtual event for fundraising.
1. Create a separate Facebook group for each event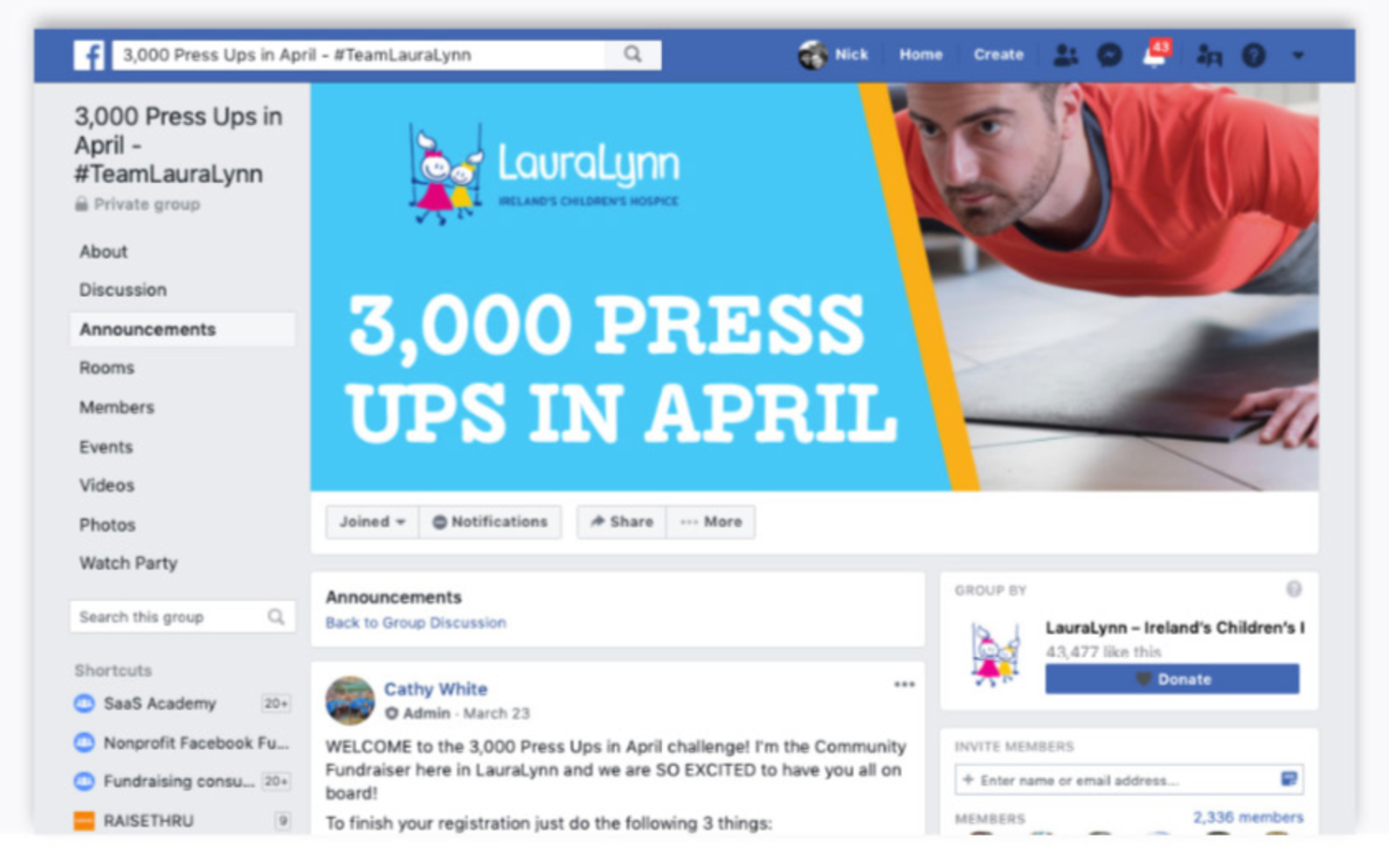 Some organisations just use their general Facebook Group for their supporters. You don't want to do that!
You want to create a specific, special dedicated community that wraps around your one virtual event. Otherwise, the event gets lost as the people that are in your general Facebook Group didn't join the group for the event.
You want to create a fresh energy for your event and creating a new Facebook Group that is linked to your organization's Facebook page is going to help the new group come across as legitimate and make it work much better.
Don't forget Facebook groups are free and can be set up in five minutes, so you don't need your IT team, you don't need a developer, and you don't need an agency. You can create a new Facebook Group really quickly yourself. See this step by step guide from Facebook for details.
2. Give the community a common goal or challenge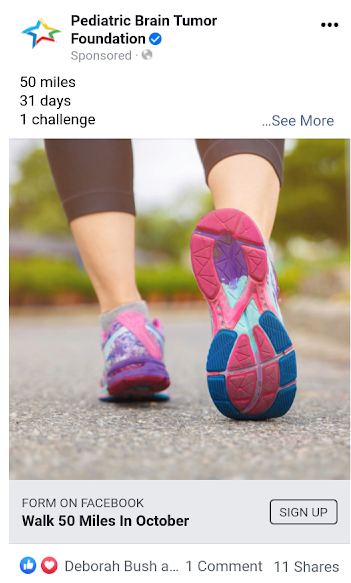 People love doing things together. That's the whole point. That's why Facebook groups work.
So let's give them a common objective!
For example, some of GivePanel's clients set challenges like walk 50 miles in a month, or 10,000 steps in a month.
But if you give your supporters too much choice, a couple of things will happen:
They'll be less likely to start the challenge because you're giving them decisions to make and then you might just lose them.
People are busy and if you give them too much choice, they'd rather just not choose and close the tab then make a decision.
If they're not doing a common goal, they won't feel like they're doing it together and that energy will be lost.
You need to make them feel like they are achieving something together, that they're all doing the same thing. And if you get that right, what will happen is in the Facebook Group, people will help each other and they'll share their progress in achieving that goal.
And that's when some amazing things happen.
We had one group with a client where people were taking part in a very, very long distance event. People were actually sharing miles and saying things like: "I did 10 extra miles so I'll donate those miles to you", that kind of thing.
It is just amazing to see the ownership that happens in these groups.
3. Enlist group champions
To grow an engaged Facebook group for your virtual event, you have to be strategic about it.
That means you need to get other people in your organisation and friends seeded into the group to start with, to act as ambassadors.
You can see this post from Jill.She's doing the event for one of our clients, but she was mainly there to be a positive champion in the group: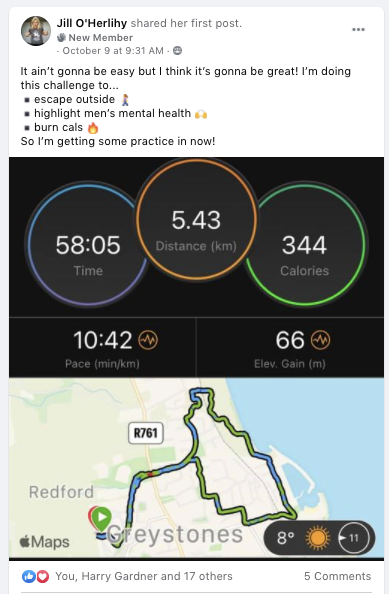 You can emulate this by preparing and coaching your group champions to post interesting and engaging content in the group and comment on people's posts with supportive messages.
When your group champions do this, their efforts get copied and so you set the group up in the direction you want it to go from the very beginning. So you kind of really need to get those group champions in there from the start and seed positivity into the group.
4. Master group moderation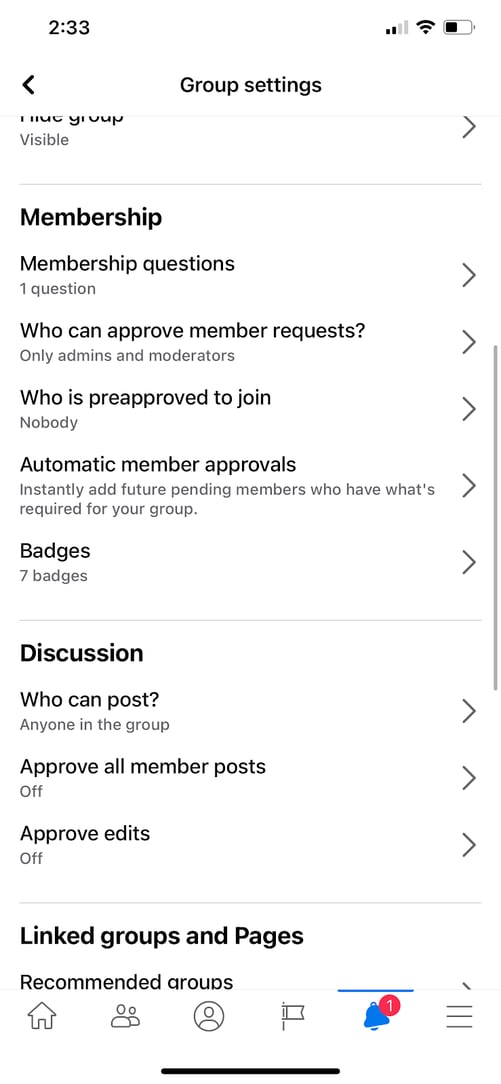 Facebook gives you a ton of features to moderate your group and make sure that you're in control. It's not just anything goes: you can maintain control of your group the entire time - and you should!
Make sure you are clear on what the virtual event goal is and make this a great experience for your Facebook fundraisers and for your supporters.
This might be the first time that many of them are doing a virtual event like this, but if you get it right, they will just love your charity forever and want to support you in other ways. That's why you have to make sure that there's a positive vibe in the group and you're stopping anything that's going to damage that relationship.
If you have a troublemaker in the group, you don't want to ban them from the group and risk upsetting them, but you want to make sure that you're approving their posts. For example, you can set the Facebook Group rules so that a specific person needs approval before any of their posts go live.
There are other moderation features that Facebook Groups have, so make sure that you are using all of those features to stay in control.
5. Focus on Facebook fundraisers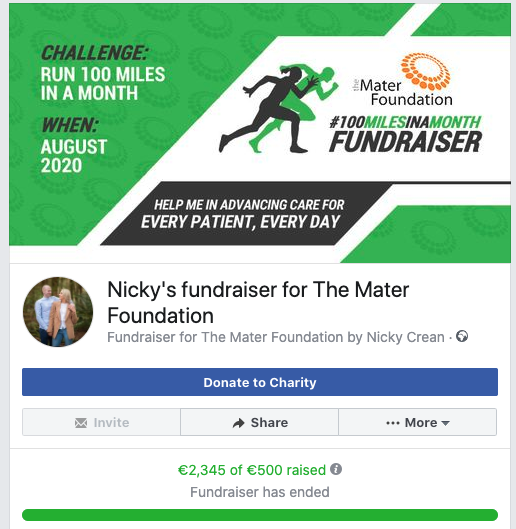 If a fundraiser is already in the Facebook group, it means they're already on Facebook, they already have a Facebook account. And so the easiest way to get them fundraising for your charity is to send them the link to set up a Facebook fundraiser, which they can do in two taps - without leaving Facebook.
They don't have to go and log in somewhere else and have a password and then come back to Facebook and post the fundraising link. It's all done.
If you're not sure how to do this, view our guide on how to link people directly to create a Facebook Fundraiser, which also works for Facebook Ads.
Usually what happens is they create their fundraiser and this automatically goes on their newsfeed as an update to their friends and family, along with a notification to their friends.
Often within five minutes, they've got their first donation, which means they're surprised and happy and even more committed to being part of your Facebook group, part of your virtual event and achieving the goal that you set out.
What you don't want to do is send them away from Facebook to a separate platform to start a fundraiser for you as part of the virtual event. That doesn't make any sense.
They're already connected to their friends and family who are on Facebook, who can give to their Facebook fundraisers without leaving Facebook.
Facebook also waives all the fees for nonprofits, so you don't have to pay a percentage to a fundraising platform for everything you raise, helping improve the return on investment for your virtual events.
Conclusion: Virtual events with Facebook Groups
In summary, these are our five tips on how to run Virtual events on Facebook with Facebook Groups:
Create a separate Facebook group for each event
Give the community a common goal or challenge
Make it really clear what the challenge is, e.g. run 30 miles in a month
Make sure the name of the event is equally clear:, e.g. GivePanel's 30 miles in 1 Month Challenge
Enlist group champions
Master group moderation
Focus on Facebook fundraisers
If you have any questions at all, you can contact me at nick@givepanel.com. I'd be happy to talk through our virtual event fundraising tools for Facebook, give you a demo or take you through what we're up to at GivePanel.