Blog Why attending the Social Fundraising Summit is the best thing you'll do this year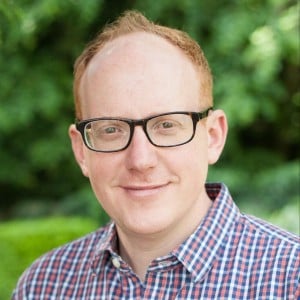 Nick Burne
January 27, 2022
Why attending the Social Fundraising Summit is the best thing you'll do this year
The Social Fundraising Summit (or #SFS2022) is just around the corner and we CANNOT contain our excitement any longer. Here's why...
Last year, we welcomed over 500 delegates to our inaugural Social Fundraising Summit which was streamed online. Over 97% of those attendees said the event met or exceeded their expectations – if we can get those results online, just think of what we can achieve in person!
Enter, 2022. This March (Wednesday 24 to Thursday 25), we're landing in the beautiful city of Dublin, Ireland for a two day, in-person takeover (bye bye, Zoom!) on all things social fundraising. From the future of Facebook Challenges and Social First In-Memory Fundraising, to a Stewardship Masterclass and Audience with Facebook – you name it, we've got it!
Watch this short video from GivePanel's Founder and CEO, Nick Burne, for a short intro to the event!
Tell me more...
In just under two months' time, 150 social fundraising champions will be descending upon a castle (more on that later) in Dublin for two jam-packed insightful and inspirational days of learning, collaboration and networking!
Firstly, here's 10 reasons on why you should attend.
Now that you're suitably excited, read on for a who, what, where, why and when breakdown of 2022's Social Fundraising Summit:
Who is the Social Fundraising Summit for?
This conference is all about helping you to Harness the Power of Online Communities, and is specifically for nonprofits who want to learn how to raise more money on third party social platforms. We'll be focusing on how charities can tap into communities of interest (whether that's dog walkers, cryptocurrency enthusiasts or gamers) and build their own community around their fundraising events.
Do you want to better understand how to grow your social fundraising? Have you conquered Facebook but now want to learn about other social platforms? Are you looking for a new revenue stream for your charity or keen to expand your audience? By attending the Social Fundraising Summit, you'll be engaging in conversations that will support the development of your social fundraising, and you'll get to hear from some of the most influential people in this space.
What is the agenda?
We recognise that the past couple of years have been difficult to say the least and the pandemic has impacted charity fundraising across the world. By diversifying income streams to include social fundraising, charities can reach new audiences, engage with donors and support fundraisers where they already are…on social media! There has never been a better time to develop a social fundraising strategy, and we're here to help.
This year, the Social Fundraising Summit theme is Harnessing the Power of Online Communities. We've worked hard to pack in as many exciting talks and sessions as possible into our two days, so here's a sample of what to expect along with new announcements on keynote speakers and workshops.
Day One
Once you've said hello, grabbed a cuppa and had a quick chance to peek at your exclusive goodie bag, it'll be time to kick start this year's Social Fundraising Summit.
We're diving in headfirst and are so excited to have Adrian O'Flynn, Managing Director of Get Your Stories Straight and leader in the Facebook fundraising space, as our first keynote speaker! Adrian has supported charities in raising almost €50 million and is at the forefront of social fundraising strategy development. Attendees will hear Adrian's session on A Billion Euro Argument for Testing Weird Fundraising Event Ideas.
Following on from Adrian's inspiring talk will be five main sessions for delegates to attend, including Social First In-Memory Fundraising, Gaming for Good and Twitter and Crypto Communities. Finally, end the day on a high by attending our fun and informal awards ceremony with drinks and canapés before jumping on a coach into Dublin city centre (if you need it). Make sure to get a good night's sleep before day two – we think you'll need it!
Day Two
Ready? Get set, go! We are racing into day two with a guided group run around the sights of Clontarf, including Clontarf promenade and Saint Anne's park before taking a breather to join our second keynote speaker. Delegates will then have the opportunity to flex their fundraising minds and attend a choice exciting workshops. Don't forget to experience the Metaverse with an interactive breakout session in virtual reality!
Our speakers
We have an incredible line-up of speakers over the two-day event. If the jam-packed agenda wasn't enough excitement for one blog post, check out who you'll be hearing from: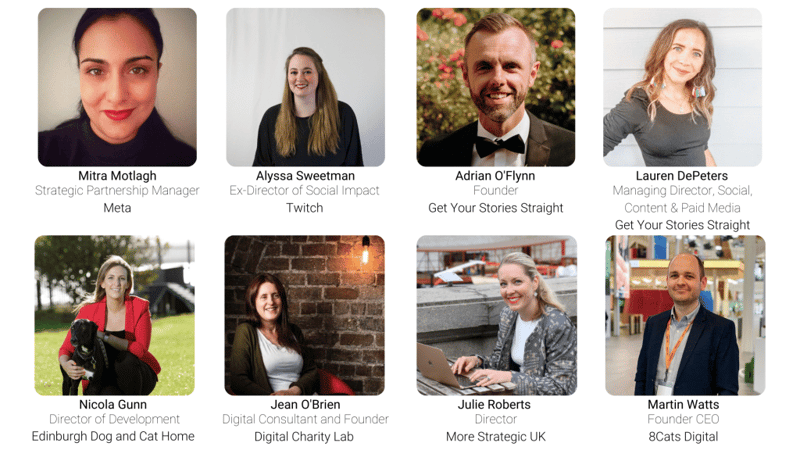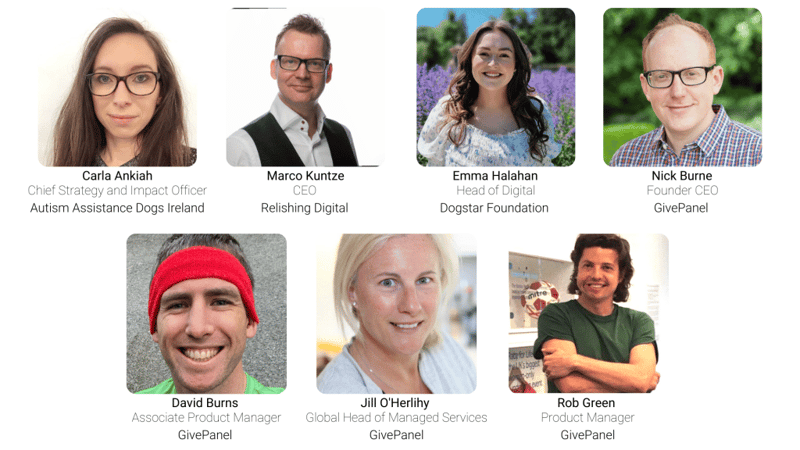 We will be announcing more information on sessions and workshops in the coming weeks. In the meantime, why not link and engage with our speakers on our LinkedIn event.
Where is it being held?
Ok, this one's a biggie. The 2022 Social Fundraising Summit is being held… in a castle. Yep, you read that correctly. The incredible 12th century Clontarf Castle Hotel is this year's venue and when we say it's beautiful, we really mean it. As part of the summit, attendees will receive a reduced rate on rooms so you'll have the opportunity to sleep like royalty. Clontarf is located just outside of Dublin city center and features easy access to the city and other accommodations and attractions.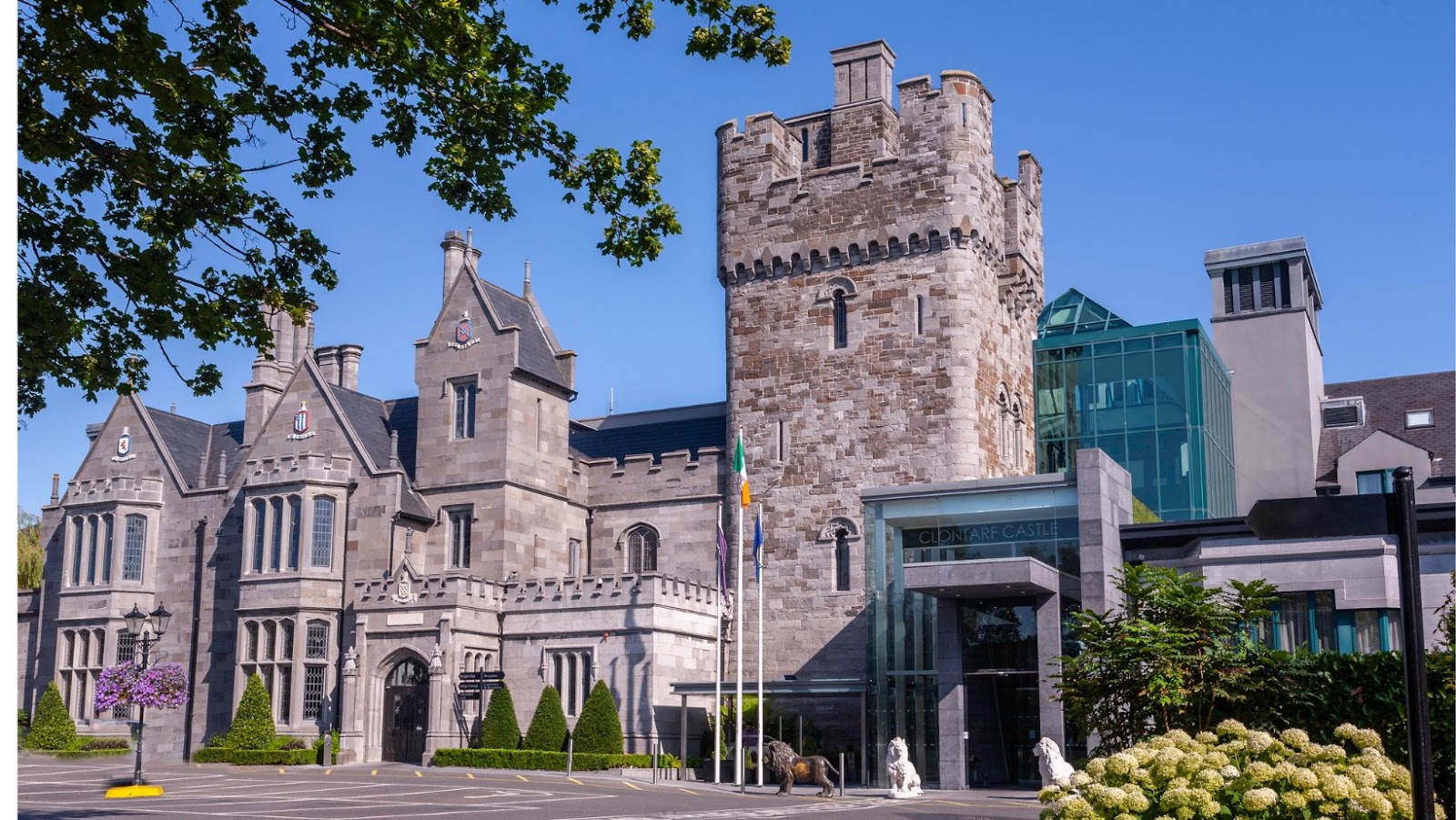 What about COVID?
We will be following the up-to-date government guidance on COVID-19, as well as putting in place wider health and safety measures such as first aid provision and risk assessments to ensure attendee safety at all times. See our COVID-19 Policy for more information.
Sounds great – can I come?
We would love to see you at the Social Fundraising Summit 2022. This is your opportunity to explore the fast growing world of social fundraising and the opportunities it creates for charities across the world.
So, join like-minded, passionate individuals at the largest conference for nonprofits dedicated to raising money on third party social platforms and book your place today.
Knowing nonprofits as we do, we understand that one key factor will be budgets. While we will be doing our best to make the cost accessible for small charities, we also don't want to skimp on our ambitions for this event.
For a limited time only, we are offering discounted Team Bundles! Get 2 tickets for only £750 (£375 each), or 3 tickets for only £999 (£333 each)!
Tier 1 general admission tickets are now available:
£499 (exc. VAT) – small charities with less than £1million annual turnover
£499 (exc. VAT) – GivePanel customers
£599 (exc. VAT) – non-GivePanel customers
Get in touch
Our team would love to hear from you if you want to get involved with the event. Drop us an email at socialfundraisingsummit@givepanel.com!