Speak to a social fundraising specialist today to find out how GivePanel could help your nonprofit raise more on social platforms.
Are you failing to meet your Facebook fundraising goals?

Are you worried about the impact of not being able to thank your supporters on Facebook?

Are you frustrated by the lack of supporter details provided to you by Facebook?

Do you want to grow your Facebook income 10x by harnessing the power of Facebook groups?
Stepping towards fundraising success: Tommy's first Facebook Challenge with GivePanel x Bluestep Solutions
Solutions used:
Facebook Challenges
GivePanel Partner
With a mission focused on raising funds for research into prematurity, miscarriage, and stillbirth, Tommy's sought to harness the power of social media to engage a wider audience in their cause and create a new channel for fundraising success.
New to Facebook Challenges, the Tommy's team were keen to utilize the support of GivePanel, Bluestep Solutions and Alderson Fundraising to kickstart their first campaign. Through a strategic and inclusive approach, Tommy's not only raised crucial funds but also fostered a sense of community and hope for individuals affected by baby loss.
We caught up with Devina Ganas, Head of Sporting Events for Tommy's, to find out why they chose to partner with GivePanel and Bluestep Solutions for a fully-serviced, supercharged Facebook Challenge.
Set the scene
Who is Tommy's?
Tommy's, the UK's leading pregnancy charity, stands as a beacon of hope for countless families navigating the challenging journey of pregnancy. With a primary focus on funding research into prematurity, miscarriage, and stillbirth, Tommy's is driven by a profound commitment to unraveling the mysteries of baby loss and finding effective treatments and prevention methods. With 1 in 4 experiencing some form of complication with their pregnancy, the need for their services is great.
Understanding the power of social media, Tommy's had been utilizing Facebook fundraising for several years, employing it primarily for organic fundraising and birthday campaigns. Their strong social media presence, coupled with a loyal following, has contributed to the success of their organic fundraisers.
However, seeking to expand their reach and engage a wider audience and following recommendations from other charities in the sector, Tommy's made the strategic decision to partner with GivePanel, Bluestep Solutions and Alderson Fundraising for their first ever Facebook Challenge. This collaboration aimed to leverage the expertise of experienced agencies to guide their efforts and maximize profitability. With their sights set on new horizons, Tommy's embarked on a new Facebook fundraising journey, determined to make a lasting impact in the lives of families affected by baby loss.
Enter, 8,000 Steps a Day in March.
What people are saying
It has honestly been a really pleasurable project to work on all around. Everyone - account managers, creative people - they were all just so invested and came across that they really cared, which is all you can ask for really. Everyone did a very good job on it and we're very pleased.
The challenge
8,000 Steps a Day in March
A Facebook Challenge is a virtual event that runs on Facebook and leverages the power of social networking through ads, groups and fundraisers. This means:
Lower acquisition costs

More fundraisers

And no fundraising platform costs!
The team at Tommy's chose to trial a Facebook Challenge after their events calendar took a hit from the Covid-19 pandemic and aftermath. Overcoming a period of investment lull and with the support of senior staff, the team took advantage of GivePanel's new collaboration with Bluestep Solutions, offering a full service partner for supercharged Facebook Challenges.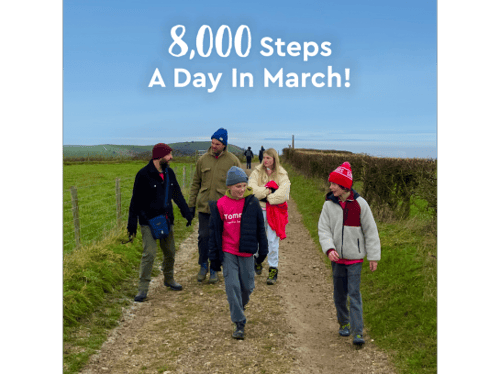 Here are four things to note about Tommy's 8,000 Steps a Day in March Challenge:
Building the Concept
The Challenge was designed with the concept of inclusivity and broad appeal in mind. The activity of walking allowed supporters of different fitness levels to participate whilst the goal of 8,000 steps per day struck a balance between being challenging yet not demoralizing, and participants were given the flexibility to make up for missed days. Bluestep Solutions were tasked with designing the look and feel of the Challenge and as Devina notes, "they absolutely nailed it - in terms of look and feel, they got it just right."
Targeting and Participation
Though ad targeting was initially set as broad, their Challenge attracted a demographic of mainly women and so targeting was updated to reflect this and attract the best possible leads. Most of the Challenge participants were new to Tommy's though connection to cause was significant; 8 of their top 20 Fundraisers were in memory of a loss they had experienced. The Challenge provided an opportunity for those people who previously hadn't found a way to connect with the organization.
Incentivizing
Using a branded Tommy's t-shirt as their incentive, the Bluestep Solutions team supported the nonprofit to send these out to every registration to encourage participation. The welcome pack included the t-shirt, a welcome letter and a printable tracker. In addition, the team also decided to reward Fundraisers hitting certain monetary targets; those who raised £50 or more received a medal and a certificate, while those who raised less than £50 received a digital certificate. This acted as another touchpoint to show appreciation to their supporters and encourage a higher average raised.
Group engagement
Devina notes that the "the community that we saw on the Facebook group was really special." Whilst Fundraisers felt supported to share their own experience and connect over the nonprofit's cause, the group remained a lighthearted community dedicated to fundraising. This, Devina states, was largely due to the impact of Alderson Fundraising's expertise in group management and their mix of content which kept supporters engaged and focused on the task at hand.
The GivePanel difference
Partnering with Bluestep Solutions
The GivePanel x Bluestep Solutions fully-serviced partnership for Facebook Challenges was designed to support charities maximize success, raise more funds and boost their ROI. By combining experts in the field and providing flexible and tailored solutions to fit individual nonprofit needs, we were able to offer Tommy's a full-service, one-stop shop approach to their first Facebook Challenge.
For Tommy's, this meant a Facebook Challenge that surpassed all expectations in terms of income generated. Devina comments:
"I think it was just very well coordinated and the fact that GivePanel and Bluestep speak really well with each other anyway, so that communication stream between all the parties, even the moderators, is really good. [...] It felt safe to trust them to do it as best as it could be done, which is all we could have asked for."
With excellent coordination, inventive design, clear communication, and a swift response to any changes, the partnership delivered on a successful 8,000 Steps a Day in March for a worthy nonprofit.
But the results speak for themselves.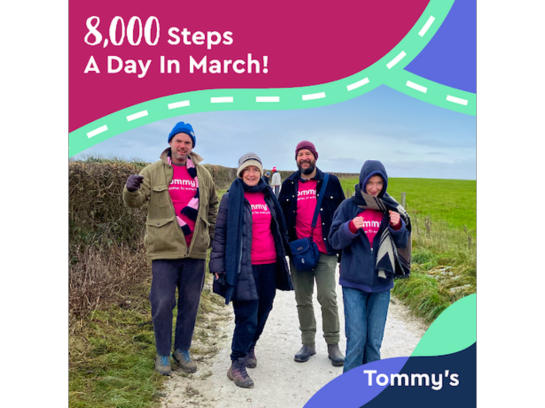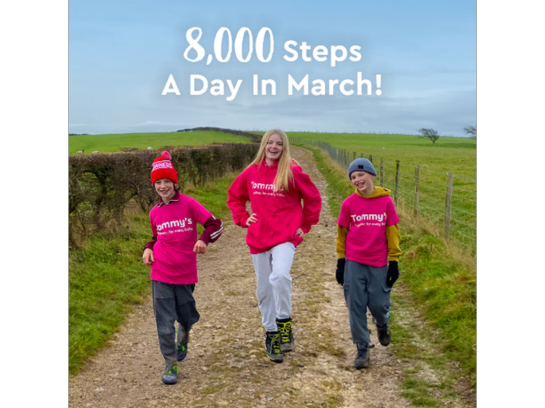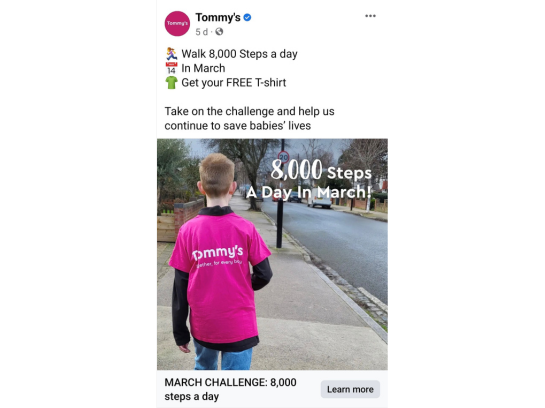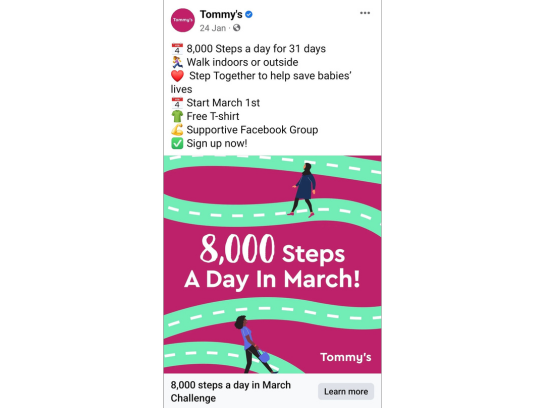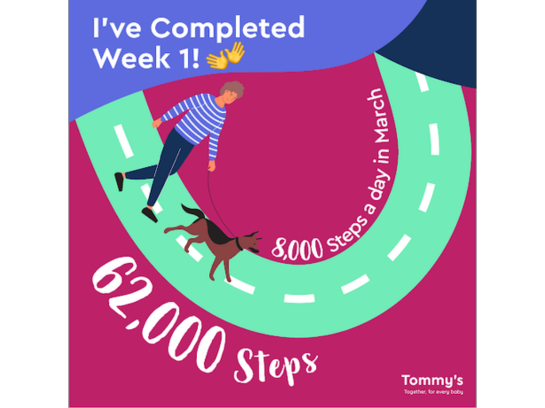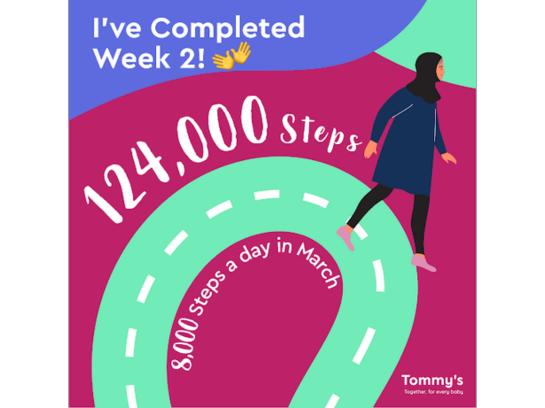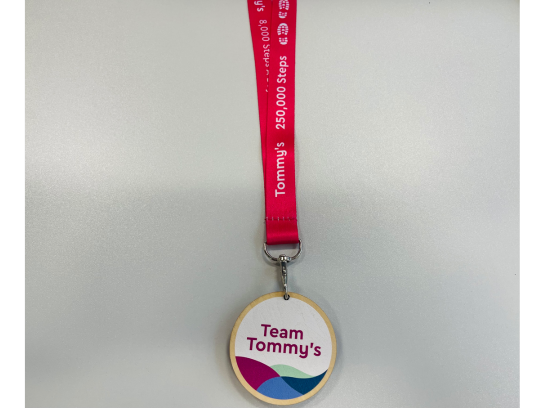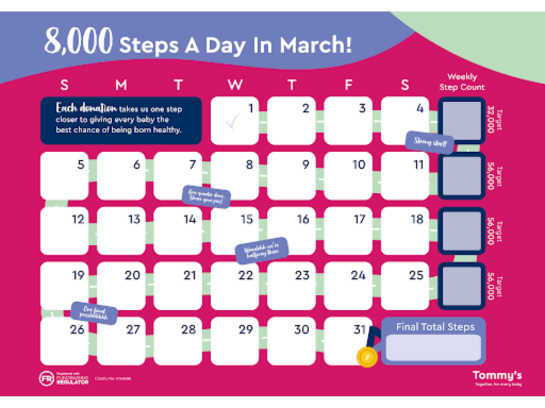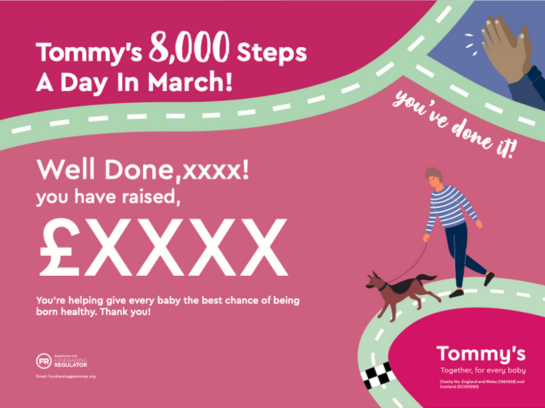 The results
The Challenge in numbers
Final thoughts
Advice from the Tommy's team
When asked if Tommy's would recommend the GivePanel x Bluestep Solutions full-service partnership for Facebook Challenges, Devina answers yes, commenting:
"It has honestly been a really pleasurable project to work on all around. Everyone - account managers, creative people - they were all just so invested and came across that they really cared, which is all you can ask for really. Everyone did a very good job on it and we're very pleased. So yes, definitely recommend them!"
But, the team do have some top tips for any charity starting a Facebook Challenge:
Give yourself ample planning time!

Value everyday reporting for tracking progress

Don't be afraid to make the necessary changes to ads