Blog 5 hacks to understand your supporters better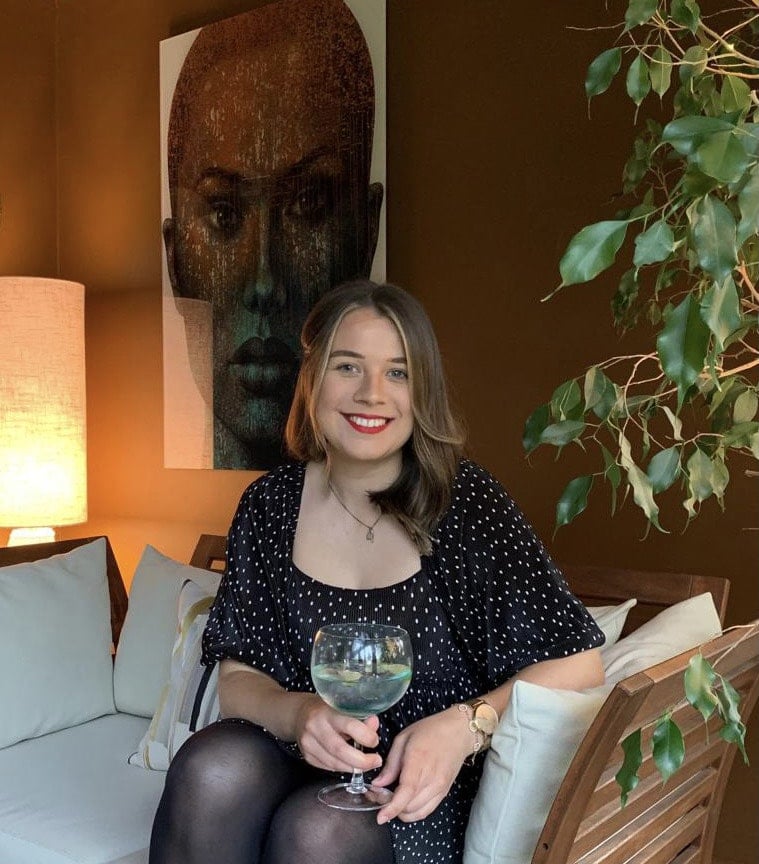 Alex Stuart
August 10, 2023
5 hacks to understand your supporters better
Picture this: your fundraising efforts hit the mark every time, each campaign you produce resonates with your audience, and supporters are hyper-engaged because they feel like they're a part of your mission.
Dreamy, right? It may sound a world away from where your nonprofit currently stands but invest in understanding your audience better and this world could become your reality. And, let's be honest, in the current cost-of-living crisis, nonprofits can't afford to overlook their supporter base and miss the mark with their fundraising strategies; in a recent survey of over 540 charities, 58% of charity leaders said that generating income and finding financial stability was one of their top 3 challenges to tackle this year.
So, we're diving head first into why we think understanding your audience should be at the top of your priority list. We're also sharing 5 expert-recommended hacks to get you off on the right foot, and speaking the same language as your supporters.
Why is understanding your audience important?
In the world of fundraising, your supporter is at the heart of it all, and learning what makes them tick is ultimately the key to your success. As nonprofits, the choices you make should be based on truly understanding your supporter's needs and wants. It's all about bridging the gaps between what you think supporters need, what supporters say they need, and what they actually need. By doing so, you'll be able to make informed decisions for your audience.
Not only will gaining quality insight help you understand your supporter base better, but the information gained is also crucial to your idea generation and can form the basis of any ideation process in the future. By simply asking the right questions to the right people, your nonprofit can avoid spending precious time and money addressing the wrong problem!
So, let's take a quick look at some examples of nonprofits using audience insight to their advantage:
Surfers Against Sewage ran a Dip a Day in October Facebook Challenge which spoke to their audience's passion for environmentalism. They successfully brought their community together in a way that hadn't previously been achieved, united in the same activity and personal connection to the ocean.

LauraLynn Children's Hospice tested various Challenge activities before finding one that resonated with their audience. By testing and listening to their supporters, their campaign raised over €162,000.
Flying Cars, an innovation agency for charities and cause-driven brands, worked with Dementia UK to discover a subset of their audience of daughters of dementia patients who also regularly went dog walking for their physical and mental health. By combining the two attributes, the team developed a 100k Dog Walking Facebook Challenge which raised over £2 million.
In short, put your supporters' interests at the heart of your fundraising campaigns and you'll be on the right path!
5 insight hacks from the experts
Experts in audience insight and charity innovation, Flying Cars are no strangers to delving into what makes a group of people really tick. They know that finding that golden nugget of supporter insight can make all the difference and, to help you get started, they have shared their top 5 hacks to help your nonprofit gain a better understanding of your supporter base.
Remember you are not your target audience
You are not your target audience, and it's important not to forget this. When it comes to decision-making, it's crucial to avoid assumptions and bias about who your target audience really is and what makes them tick, because it's unlikely they'll have the same needs and wants as you. Take TikTok for example; the platform has 30.8 million daily users but almost half of those are aged 29 and under. So, if you're sitting in a team of people aged 30 and up who don't regularly use TikTok, are you really in a position to make decisions on a platform that isn't targeted at you?
Another example is Flying Cars' recent project to help a nonprofit to engage new Community givers aged between 35-55. They advised the charity that in order to target this group, they needed to understand what motivated the Community givers and why they do what they do so they could make informed decisions based on what those givers would prefer. If the charity team making decisions on behalf of these Community givers were not in that age bracket or were all too similar, i.e. all worked in fundraising, then they were unlikely to make the right decisions for that group of people without further insights and data about that target audience.
Bonus tip: try to get varied and diverse representation and make your organization audience-led in decision making; not seniority-led. If you hear untested assumptions about your audience, challenge them!
Engage with existing audiences (where they already are)
Gaining an understanding of your audience doesn't need to cost a fortune; it's likely you're already sitting on a gold mine of information in your own organization!
Look at the data you already have about current and past supporters and compare demographics such as age, location, gender and occupation. Delve deeper into those supporters who are regular givers or have fundraised in the past and have a high number of donations. Profiling those people could indicate what makes a high-value supporter, shedding light on who to target for future fundraising campaigns.
And don't forget about the treasure troves that are Facebook Groups! Find ones relevant to your cause or scour posts in a Facebook Challenge Group and note who's posting and what they're talking about.
Spend time with your supporters one-on-one
The best way to understand your supporters is to speak with them directly, whether that be through a discovery call, panel discussion or in-person interview. Flying Cars have some top tips to get the most out of your research:
You shouldn't be leading the conversation or doing much talking at all; your job is to listen.
Make sure you get permission to record so that you can listen back to the session and note down any insights accordingly.

Start with a simple question to put people at ease such as 'What is your name?' or 'What is your job?'

Have a script with some starter questions or areas of focus to help guide the conversation, but be aware that it's likely you'll stray and that's okay!

If something interesting is said and you want to unpack it a little more, there are 3 simple but great techniques to use:

Silence! People will naturally want to fill a silence if you don't say anything so let them speak.

Respond with "Tell me more about that." This is a verbal cue that people understand and will prompt them to continue.

Use the '5 Whys technique' to get to the root cause of a need or want. Ask "Why?" and then ask it a further 4 times - trust us, it works!
Make use of incentivized surveys
So, you've interviewed a handful of people and have some initial understanding of what your supporters are really interested in, but it's now time to verify your insights with more people. Enter, incentivized surveys.
Surveys are a great way to reach a larger audience and turn your qualitative data into quantitative, making it easier to form data-driven decisions. Your aim is to find differences and commonalities among supporters based on the qualitative insight you've already collected. For example, if you've found that dog walking is a popular activity in your one-to-one interviews, try and find out if that same activity resonates with a larger group of supporters. And guess what? The reverse of this can also be helpful! If you've conducted a survey, then one-to-one interviews can be a good next step to discuss their comments in more detail.
And don't forget to incentivize participation with your surveys. Flying Cars suggests that a $40-50 incentive will double your response rates and ensure that your results aren't skewed in favor of your top supporters.
Try smokescreen testing
So you've gathered your data, but how can you tell if it's really going to work? Before committing everything you've got to the next big fundraising campaign, make sure you run a smokescreen test to understand audience appetite.
A smokescreen test is a low-risk way to test desirability for a product or service and it's a great way to save time and money whilst testing your assumptions. You can mimic a real fundraising campaign or event in order to understand whether or not it's something your supporters are really interested in before putting resources behind it.
Set aside a small budget and run a Facebook ad campaign with a number of variables to test, such as concept, creative or messaging. Track the success through the level of social engagement and interaction with the ads to work out which of your ideas is really resonating with your audience!
What next? A trip to the ideation station
You've conducted interviews, sent surveys and nailed some testing, and you now have a much better idea of who your audience really is and what makes them tick. But what's the point of having data if you don't do anything with it?
Take the insights that you've collected and use them to shape your fundraising strategy. Flying Cars suggest turning your findings into "how might we?" questions to help develop ideas that will relate to your audience. These could be around what fundraising activities you offer, how you communicate with your supporters, and what content your curate for your audiences.
For example, if you've found that a large number of your supporters enjoy photography as a pastime, your question could be "How might we create photo opportunities that also raises funds?" Make sure you always relate your question back to fundraising so that you remain focused on the task at hand.
By keeping your supporters at the heart of everything you do, you're more likely to connect with them on a deeper level and build relationships that will stand the test of time.
Related resources