Blog Facebook Challenge Benchmarks: What should your charity be aiming for?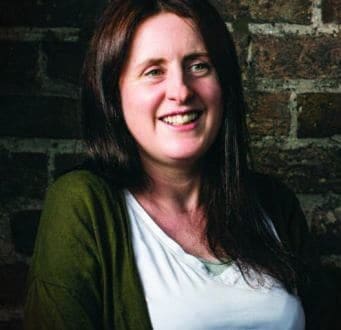 Jean O'Brien
September 20, 2021
Facebook Challenge Benchmarks: What should your charity be aiming for?
If you're planning a Facebook fundraising challenge for the first time, it can feel like taking a slightly scary step into the unknown. They're clearly very popular and effective, but where do you start when it comes to budgeting, and setting targets and projections?
Some good news!

We can share some information with you on the kind of Facebook fundraising benchmarks that GivePanel customers are seeing, so you can compare your own performance.
You can also download our (free!) Facebook Challenge benchmarks PDF and use it as a handy reference when you're setting targets and budgets for your challenge.
First, understand the Facebook Challenge process
The beauty of the Facebook virtual challenge model is that almost everything happens within the Facebook ecosystem. It works something like this:
Lead ads find the challenge participants

–

people sign up there and then on Facebook, and are directed straight into a Facebook group.
Inside the group, they are asked to set up one of Facebook's fundraising pages. They can do everything within Facebook, with just a few taps and clicks and minimal typing.
Also in the group, they can register for their free incentive, usually a t-shirt. The freebie acts as an important reminder to do the challenge every day and a motivator for fundraising.
Then the group becomes a daily virtual community space

–

the participants share their progress on the challenge, encourage each other, make friends, and talk about their fundraising.
I've been involved in running a lot of these Facebook challenges, and what I see throughout them is exceptionally good acquisition and conversion to fundraising. Facebook challenges are finding and creating brand new, deeply engaged supporters.
And the beauty of this model is that it's a straightforward pipeline, where you can measure and evaluate each stage, and identify if any one element is not performing. In our GivePanel Academy, we have a measurement tool that quickly calculates the performance of each of your key metrics and helps you find if there is a 'leak' in your pipeline. And we're happy to share some of the Facebook fundraising benchmarks that we've gathered.
Cost per lead
The first entry point for the challenge is Facebook lead ads. People sign up to join the challenge in a few taps without having to leave the Facebook website or app.
Doing these ads right means that your challenge group will be filled with a high volume of very motivated and engaged people. We're seeing a range of costs per lead from $1 – $4 (USD) for these ads; one GivePanel customer recently achieved a cost per lead of $0.71.
Even with external factors like the ending of lockdown in different countries and Facebook's ad platform changes, it's still possible to get fantastic value on lead ads by following GivePanel's playbook.
Number of leads in group
By providing a seamless and easy user journey from ads to the challenge group, our clients are getting excellent results in terms of leads becoming active participants.
The benchmark for percentage of leads joining the group is around 70%: a phenomenal activation rate, particularly for new supporters.
Registering for the challenge's free incentive
Once your challenge participants are in the group, they also have an opportunity to sign up for the free incentive. This requires that they fill out a form with their postal address; as you will know from running other kinds of digital campaigns, once you ask people to do something (anything at all!), you start to see drop-offs.
But the GivePanel benchmark conversion rate here is still extremely high – our clients are seeing 60% to 80% of group members signing up for the incentive, depending on how warm or cold the audience is.
Once they receive the free t-shirt, an important transaction has happened: they have got something of value from the charity, and now they feel a connection to the cause and are more motivated to give back, through fundraising.
And that's when we come to the next important benchmark:
Active Facebook fundraisers
This is always the most challenging part, right? Lots of people like participating in friendly online communities, lots more like getting freebies. But when it comes to the number who will actually fundraise, what kind of results should you be looking for?
With GivePanel, where clients are given a myriad of proven tactics to convert people to fundraisers and to keep their engagement and motivation high, we're seeing most results achieving a benchmark of between 30% to 45% conversion from group member to active fundraiser.
Our clients with the best performing challenges are seeing a conversion rate to active fundraisers as high as 60% – an incredibly impressive result.
These are people who have not just set up fundraising pages, but who are successful in attracting donations. Again, if you've run other kinds of digital and offline fundraising campaigns, you'll know that this is a phenomenally high conversion rate.
Other Facebook fundraising benchmarks
Are you now wondering about other Facebook fundraising benchmarks, like average raised per fundraiser?
Unfortunately it's not possible to provide definitive benchmarks here as there is such huge variance between challenges and causes. So many factors affect the average amount raised: from the time of year that a challenge takes place, to whether it's the first time the challenge has been done, to the cause and how deeply it has affected the participants' lives.
When you're planning your own challenge campaign, you can use these Facebook fundraising benchmarks and your average gift from previous fundraising events – or you can join the GivePanel Academy, and compare notes with helpful people from similar causes to yours.
Free Facebook Fundraising Benchmarks PDF
Download our (free!) Facebook fundraising benchmarks PDF and use it as a handy reference when you're setting targets and budgets for your challenge.
Jean O'Brien is a digital consultant who works with GivePanel on research and optimisation projects. Jean is also the founder of Digital Charity Lab, a social enterprise that builds digital campaigning, communications and fundraising skills in non-profit organisations.