Blog Facebook fundraising case study: How one charity got the contact details of Facebook Fundraisers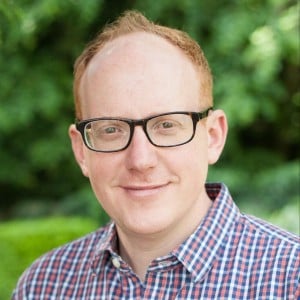 Nick Burne
February 20, 2020
Facebook fundraising case study: How one charity got the contact details of Facebook Fundraisers
Find out how the Mental Health Foundation utilised Facebook Giving Tools to find a whole new community of supporters on Facebook.
The Charity
Since 1949, the Mental Health Foundation has been the UK's leading charity for everyone's mental health. With prevention at the heart of what they do, they aim to find and address the sources of mental health problems so that people and communities can thrive.
The Problem: Facebook Giving Tools
When Mental Health Foundation turned on Facebook Giving Tools in November 2018 they started to receive a high volume of Facebook birthday fundraisers. Many thousands every month.
While the income they received was very welcome, with limited internal resources they were unable to thank these fundraisers. Like all non-profits they were also disappointed that they did not get contact info to stay connected with these supporters over the long term and their Facebook page only showed fundraisers over USD $50, meaning that over 65% of their fundraisers were not easily visible.
Our Solution: Thanking Facebook fundraisers
GivePanel worked with Mental Health Foundation on a 3-month pilot. We created a message engagement strategy for Mental Health Foundation's Facebook fundraisers that not only thanked them all but also asked them for contact details.
With our engagement team we then set about messaging every fundraiser on behalf of Mental Health Foundation.
We conducted a number of A/B tests using the GivePanel platform to increase the response rate and used the GivePanel platform to track everything and report back to Mental Health Foundation on the key metrics.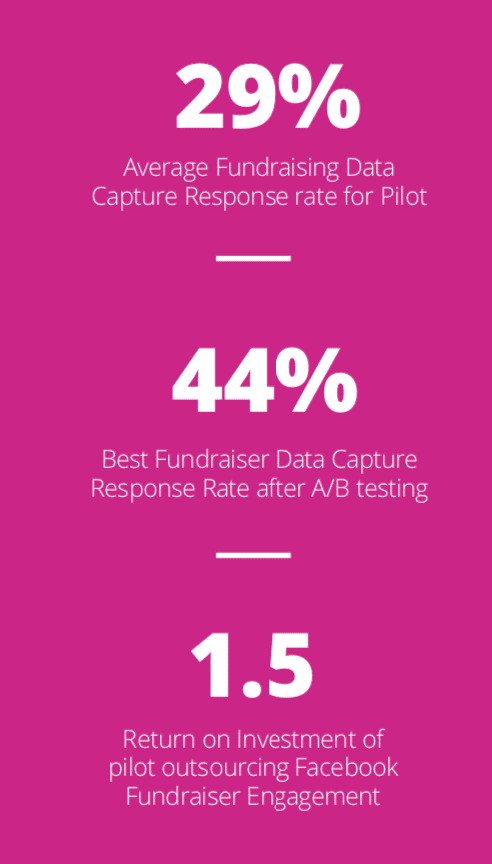 Results and Learnings for Facebook fundraisers
Not only were we able to thank over 25,000 Facebook birthday fundraisers (3 times more than they would have thanked via their Facebook page) but through our A/B testing we were also able to double the data capture response rate from fundraisers from 22% to 44%.
The average opt-in rate was 58% showing that these are valuable contacts for the organization. This resulted in over 4,300 contactable fundraisers being added to Mental Health Foundation's database, over 90% of which were new to the organization.
In addition we were able to raise an additional £47,467 (increase of 4% to the average raised per fundraiser) just by thanking these fundraisers, which results in a net positive return on this project of 1.5 to 1.
"We were overwhelmed by the sheer number of Facebook Fundraisers we were getting. When we heard about the GivePanel platform we were excited to see if could help us steward all these supporters. We started with a 3 month pilot with Nick and his team, outsourcing everything. This has gone so well that we are now continuing the project."
Matt Hickey
Events and Community Fundraising Manager, Mental Health Foundation
The lesson? It pays to thank your Facebook fundraisers!