Blog How to plan the perfect Facebook Fundraising Challenge in 2022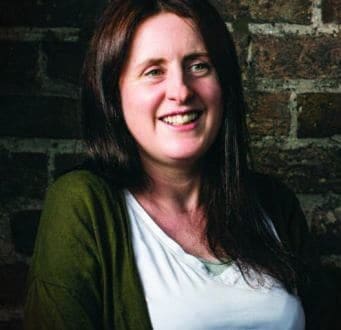 Jean O'Brien
October 25, 2021
How to plan the perfect Facebook Fundraising Challenge in 2022
Planning a Facebook Challenge can feel daunting at first – how do you come up with a challenge idea? How do you reach your supporters to get them involved? How much should you aim to raise for your charity?
That last question is perhaps the most important. After all, the whole idea of planning a Facebook challenge is so you can raise much-needed funds for your cause!
To help you out, we've created a free Facebook Challenge calculator tool. Simply enter what you think you can spend on swag like t-shirts, fulfilment of the actual challenge and any external support you need. The tool will generate projections for you and you can tweak the details until you get the results that you would like to see.
Download the Facebook Challenge calculator tool here.
Once you've done that, you can start the process of planning your first challenge. Use the rest of this guide to help you do just that!
Who is this Facebook Challenge guide for?
If you're a fundraising lead or manager deciding on the suite of events and campaigns that you're going to run next year, this guide is for you. It will tell you everything you need to know about planning and scoping out one of these challenges, and how to pitch it to your fundraising director, CEO and board.
It'll also be useful to you if you are a digital lead in a charity, and are looking for ways to innovate with your digital fundraising. I have been that soldier! You can use this guide in collaboration with your fundraising team, to see if you can test this highly effective format at your organization.
And of course if you're in community or event fundraising, this is for you too. We'll provide lots of details about the implementation of these fundraising challenges, so you know exactly what it'll mean for your budgets and workplans.

What is a Facebook Challenge?
A Facebook challenge is a virtual fundraising event that uses multiple features within Facebook to sign up participants, provide an online community, and make online fundraising really easy. Here's how it works:
A challenge concept is developed, such as 'Walk 100 Miles in May'
A free incentive such as a t-shirt is offered, to attract people to take part
Facebook Lead Ads are used for acquisition – people see the ads on Facebook, and sign up to take part
Once signed up, they're directed into a Facebook Group, and join the challenge community
They are also given a call to action to set up a Facebook Fundraising Page
Participants do the challenge activity in their own time. This suits them because they can fit it around their lives; and it's great for charities because it means much fewer logistics than an in-person event.
The group encourage and motivate each other to do the challenge every day, and to fundraise
Facebook charges zero fees on their Fundraising Pages, and the money raised is paid straight to the charity bank account – there's no 'return of funds' stage with these challenges
It's really easy for people to share their Fundraising Pages with friends and family. Facebook loves Fundraising Pages and all kinds of prompts and reminders are built into the platform to help spread them.
Because everything happens on the Facebook ecosystem, Facebook challenges see much higher activation and conversion rates than other platforms. Participants don't have to set up new accounts or try to understand an unfamiliar system. Everything is seamless and easy.
In the back end, a service such as GivePanel allows the charities to track the funds and thank the fundraisers
After the challenge is completed, there's an opportunity to gather opt-ins for ongoing consent, and build longer term relationships with the participants. Facebook challenges are a fantastic model for attracting completely new audiences, and converting them into loyal supporters of your cause.
There's obviously much, much more nuance and detail involved in these challenges – but that's a broad overview of how they work.
What kind of results do Facebook Challenges get?
Between early 2020 and mid 2021, GivePanel gathered these figures:
The average Facebook Challenge on GivePanel raises over $350k (£250k / €290k)
We have done 84 Facebook Challenges that have raised over $100,000
64% of all our Facebook Challenges have raised over $100,000
The top 20 Facebook Challenges have raised an average of $1.16m (£819k / €951k)
The top 10 Facebook Challenges have raised an average of $1.56m (£1.1m / €1.28m)
The top Challenge raised $2.87m!
See our article 'Facebook fundraising benchmarks: What should your charity be aiming for?', for more in-depth information about the kinds of results that charities are achieving with Facebook Challenges.

But could Facebook Challenges be a fad? Is there life left in the model?
We hear the occasional concern that there may be too many Facebook Challenges going on – but there is still enormous potential in this model.
Firstly, the model is extremely new in the United States and in Australia, and only a handful of charities have tested Facebook challenges there.
More have been done in the UK and Ireland, but still by only a tiny fraction of the charities in each country. In the UK we estimate, less than 150 registered charities have done around 300 challenges; in Ireland it's even fewer. This out of tens of thousands of charities that do public fundraising. There is still so much scope for charities to test and adapt this model for themselves.
You may see a lot of charity challenge ads in your own Facebook feed (I certainly do), but there's a couple of things to keep in mind about that:
You're probably getting a disproportionate amount of charity ads because you work in the sector – ask the average person on the street and the likelihood is they won't know what you're talking about.
Not all the challenges you see are successful. I regularly see challenge ads with weak concepts and poor creative, which are getting very little engagement. You have an opportunity to go into the market with a challenge that has a strong concept and a watertight user journey.
The audiences for these challenges are massive, and hugely diverse: it is the audience for all varieties of fitness. The magic of the Facebook challenge model is that they appeal to regular people, who just want to get a bit fitter.
Unlike with many third party events, Facebook Challenges don't need to be marathon runners or hardcore athletes. The demographic grows and brings in new prospects all the time, as people's life circumstances change. They adopt a dog, and now the idea of a walking challenge is very appealing. They feel like they want to focus on fitness after a particularly indulgent Christmas, and a New Year challenge pops up at just the right time.
Think about how many people have gym memberships and buy passes for exercise classes. Virtual fitness challenges have a similarly broad appeal.
Or another way to look at it: if there have been approximately 300 challenges in the UK market and they have reached an average of 2,000 people each, that's about 600,000 people. Let's be generous and double that. That's still only 1.2 million out of the 44 million people in the UK with Facebook accounts. That's an absolutely immense amount of room to grow!
And of course, you can adapt your concepts and the timing of your challenges to appeal to new audiences each time: a gentle walking challenge for an older audience, a fun and vigorous challenge like squats or burpees for a younger, sportier audience.
Are people still interested in virtual challenges now that lockdown is ending?
The Covid19 lockdown definitely saw a spike in participation in Facebook challenges, as people looked for alternative ways to stay fit. But the model was working well before the pandemic hit, and it's a model that is still working as lockdown lifts. GivePanel's clients are still bringing in an excellent return on investment with their challenges, and still activating new supporters.
How do I cost out a Facebook Challenge, and do the projections and targets?
Use our free calculation tool to figure out how much you'll need to spend, and what kind of results you can predict. It uses our deep knowledge of the Facebook Challenge funnel, and benchmarks from our wide range of charity clients.
Download the tool for free now by completing the form at the bottom of this article.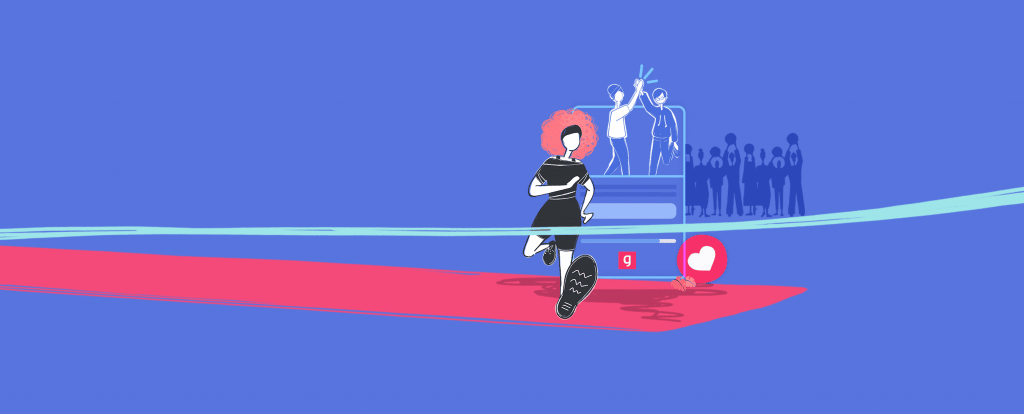 How will Facebook Challenges fit alongside our other activities and events?
Think of your suite of fundraising events like shelf space in a supermarket. Good supermarkets don't clutter shelves with products that don't sell; they prioritise the products that bring in a profit. Be rigorous, and don't be afraid of change. Look at the ROI on your existing events and see if you can replace a current, underperforming activity with a Facebook Challenge. Use our free challenge calculator tool to figure out your costings and projections, and download our case studies from a diverse range of organisations. Bring them to your fundraising director or board to show them the benchmarks that other organisations are achieving, and the potential that this fundraising model holds for your cause.
Look for gaps in your calendar of activities. Facebook Challenges are fairly labor-intensive to run, particularly during the month where the challenge is live. They require daily community management, including evenings and weekends; you'll need to be responding to participants to ensure that group engagement stays high. So you'll need to make sure that you clear adequate space in your calendar.
Group engagement is key to fundraising; GivePanel has lots of resources that will help you supercharge your group.
Of course, there is always the option to bring in outside help with the running of the challenge: see the section below about lightening the workload of your challenge.
If you're already doing third party events such as marathons, it's definitely worth adding a Facebook Challenge event too, as a) it will appeal to a significantly different audience, and b) you will have much more control, and much lower fees.
If you have an owned event, such as an 'In Memory Walk' or similar, compare the costs and labor involved to a Facebook Challenge. When we surveyed fundraisers who have done a range of fundraising events, they told us that Facebook Challenges were less labor-intensive than events that they staged themselves, and had more than twice the return on investment. It may make strategic sense for you to swap out your owned event for a Facebook Challenge.
How many Facebook Challenges can we do in a year?
GivePanel recommends up to four challenges per year. You can experiment with different challenge concepts that will appeal to different audiences; and spread them out to target different seasonal trends, such as people looking to get fit for the New Year or at the start of the summer. Any more than four, you risk exhausting your audiences and drastically reducing your return on investment.
We've already done some Facebook Challenges. How do we scale up to drive more income?
Some good news: the Facebook Challenge model scales beautifully. If you have proved the model with previous challenges, you can now ramp them up by simply investing more at the outset. Order more t-shirts, spend more on Facebook Ads.
Where it can be difficult to scale is if you have a very low brand profile or an extremely niche cause. Without brand awareness and wide relevance, it can be challenging to significantly grow the number of participants. But there are other ways you can grow - deeper, more detailed stewardship of your dedicated fundraisers to increase the average gift, for example. As well as scaling, you can optimize.
More about scaling: look at increasing your budgets and your net profit
Make the argument to your director and board that you have an opportunity to maximize net profit on one of these challenges by increasing the budget that you spend.
For example:
A challenge with a budget of $15,000 that brings in $90,000 has achieved a 5:1 return on investment. The net profit in your organisation's bank account is $75,000.
If you increase the challenge budget and spend a lot more, the return on investment may not scale proportionally, but you can end up with a much larger net profit. For example, if you spend $40,000 instead and raise $160,000; your return on investment is lower at 3:1, but you are now looking at $120,000 in the bank.
When you have a fixed budget for your fundraising events, optimizing your return on investment is the same thing as improving your net profit. But at the planning stage, your budget may not be not so fixed, so you can focus on maximizing net profit instead of ROI efficiency.
If you have a flexible budget you should aim for more net profit, over a higher ROI; and earmark a sizable budget for your 2022 Facebook challenges. Our Facebook challenge calculator tool will tell you both the ROI and the net profit, and you can test out different budgets until you hit one that works for you.
Can we run two challenges in the same month?
For a long time, it was impossible to run two Facebook Challenges at the same time, because of the attribution: Facebook would not track which campaign your fundraisers belonged to, and it created an enormous mess. That has now changed.
Since GivePanel's Custom Facebook Fundraiser solution was developed, it's now possible to have two parallel challenge campaigns and user journeys, with each challenge registration, fundraising page and donation reliably tracked and attributed.
However! From a logistics and time management perspective, it would be a lot of work to run two simultaneous challenges, and there would be high risk of human error and mixed messaging. But if you're with a large charity with the resources to do it, or have the budget to outsource management of the challenge (see the next section on lightening the load), it is definitely possible.
Are there any ways to lighten the workload of Facebook Challenges?
Yes! You can outsource a number of aspects of your challenge.
GivePanel have a Managed Service department where we manage the set up and stewardship strategy of our customer's challenge fundraisers. By posting an on-page message, we can uplift the average raised by up to 25%; it pays to thank!
GivePanel also have Facebook Challenge Specialists on our team, who can be embedded within your fundraising team to oversee the planning, delivery and analysis of your challenge
And finally, we have a network of partner organisations, who can support you with everything from Facebook Ads to group moderation.
I'm ready to explore Facebook Challenges. How do I start?
First, download our free challenge calculator tool. Enter what you think you can spend on t-shirts, fulfilment and external support. It will generate projections for you, and you can tweak the details until you get the results that you would like to see.
Once you've done that, you can start the process of planning your first challenge. GivePanel has the following resources that will help you:
The GivePanel software platform! Our social fundraising dashboard helps you unlock Facebook by giving you a proven way to thank all your fundraisers, collect contact details, track results and drive new fundraisers.
GivePanel Academy

–

a complete playbook for delivering a Facebook Challenge, plus expert knowledge and hands-on coaching. The Academy combined with the power of the GivePanel software platform helps nonprofits generate more Facebook fundraisers, more income and more long-term loyalty.
Download the Facebook Challenge calculator tool