Speak to a social fundraising specialist today to find out how GivePanel could help your nonprofit raise more on social platforms.
Are you failing to meet your Facebook fundraising goals?

Are you worried about the impact of not being able to thank your supporters on Facebook?

Are you frustrated by the lack of supporter details provided to you by Facebook?

Do you want to grow your Facebook income 10x by harnessing the power of Facebook groups?
How the world's leading independent conservation organization raised over £200,000 with a 100 Miles in March Facebook Challenge
Solutions used:
Facebook Challenges
Group Engagement
WWF-UK raised over £200,000 in its latest Facebook Challenge by learning from previous experiences, testing formats and resourcing strategically.
Having recognized the fundraising opportunities from increased birthday fundraising and Facebook Challenges, the WWF-UK team were keen to continue their previous year's success with Facebook fundraising.
Their second 100 Miles in March Facebook Challenge resulted in over £200,000 being raised and over 1,700 new supporters added to their mailing list.
Set the scene
Who is WWF-UK?
WWF is the world's leading independent conservation organization. Their mission is to create a world where people and wildlife can thrive together.
To achieve this, WWF-UK are committed to:
Helping transform the future for the world's wildlife, rivers, forests and seas
Pushing for a reduction in carbon emissions that will avoid catastrophic climate change
Pressing for measures to help people live sustainably, within the means of our one planet
What people are saying
The dashboards are so easy to get a quick snapshot. It makes it much easier to read, which means you can actually do more with the data. You can see trends, or you can see spikes in donations or anything - even over a longer time period as well.
The challenge
100 Miles in March
A Facebook Challenge is a virtual event that runs solely on Facebook and leverages the power of social networking through ads, groups and fundraisers. This means:
Lower acquisition costs
More fundraisers
And no fundraising platform costs!
The WWF-UK team worked with digital agency Get Your Stories Straight to support their latest Facebook Challenge acquisition. Their Challenge format was based on a time of year that supporters could be outside, connecting with nature and with the WWF-UK cause; combining both mission and Challenge.
The Challenge was managed by a team of four, including all group moderation and on-page messaging. To achieve this, fulfilment of incentives was outsourced.
Repeat fundraisers from the previous year's 100 Miles in March acted like Challenge Champions as they knew what to expect. They provided warm and engaging content and supported other fundraisers.
To ensure consistency across all messaging, the team used a FAQ document that they had developed from previous Challenge learnings.
The GivePanel difference
Meeting supporters where they are
GivePanel is designed to help you raise more, engage supporters and manage Facebook Challenges all in one place. When running the 100 Miles in March Challenge, WWF-UK found GivePanel most useful for:
Data matching of event participants to registration forms – making it easier to see who their supporters were, and who had opted in to further communications.
The easy-to-read dashboard, for understanding event data and managing the Challenge throughout.
The full user journey from registration to email, providing a self-contained experience for both the WWF-UK team to manage and for the supporter to undergo.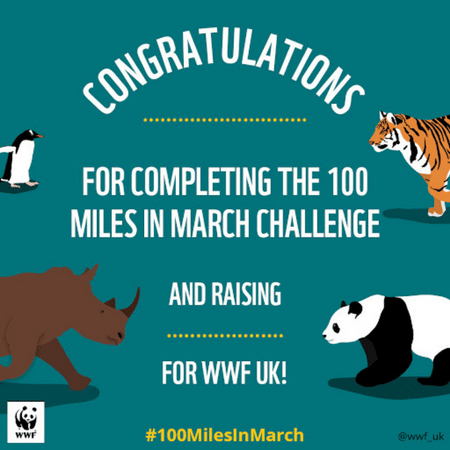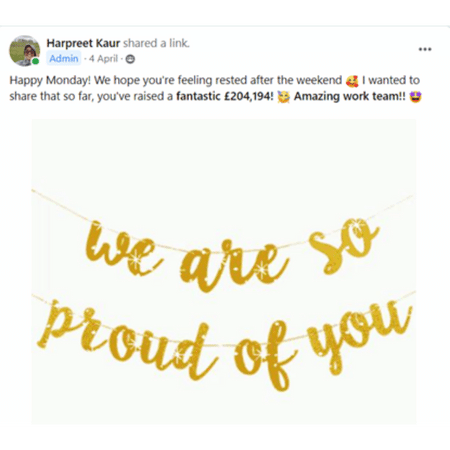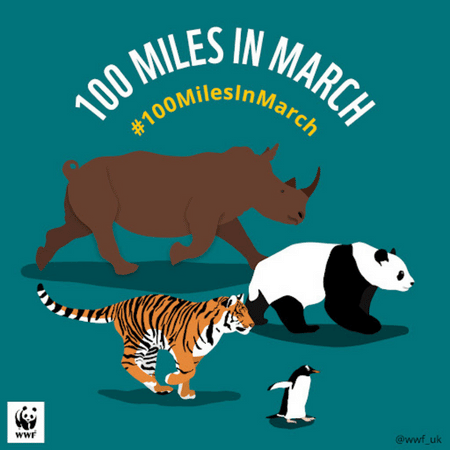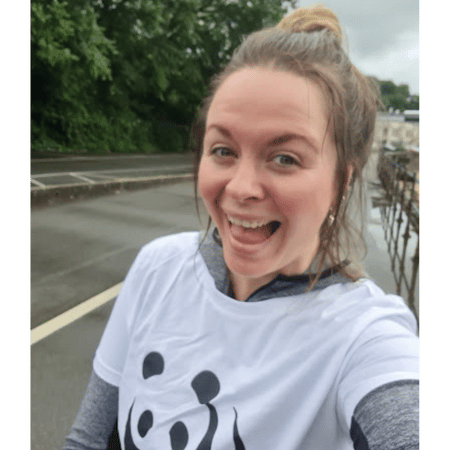 The results
The Challenge in numbers
1.45%
Acquisition Ads CTR
Final thoughts
Top tips from WWF-UK
When first planning your Facebook Challenge, make sure you consider your team's time and how you can resource the Challenge properly. Getting support with your Facebook ads, incentive fulfillment or messaging strategy could help alleviate some of the time required to run the Challenge.
Reach out to other nonprofits for shared learnings, find community groups to ask questions or read more case studies to find out how other charities manage Facebook Challenges.
Whether it's a global pandemic or the cost of living, external factors continually impact the nonprofit sector, so it's important to keep testing and evolving your offer for your supporters.