Blog How to plan the perfect Facebook Challenge in 2024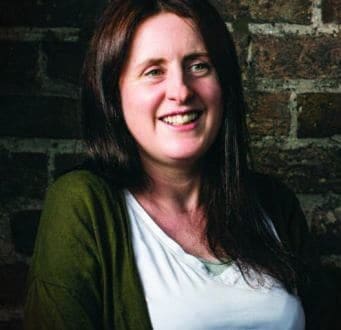 Jean O'Brien
November 9, 2023
How to plan the perfect Facebook Challenge in 2024
The Facebook Challenge format has been nothing short of a fundraising sensation in recent years, with its popularity soaring during the global COVID-19 pandemic as people sought new ways to connect with one another and support causes they cared most about. However, with the pandemic's grip loosening and nonprofits navigating a starkly different fundraising landscape, you might wonder about the future of Facebook Challenges. Is it a format your nonprofit should still consider as part of your peer-to-peer fundraising strategy?
In this guide, we'll dive into the Facebook Challenge format, how to evaluate whether it's right for your organization in 2024, the current landscape and competition, and how to ace the strategic planning required for these virtual events. Because, while Facebook Challenges may not reach the same dizzying heights as during the pandemic, there's still substantial success to be achieved and funds to be raised by investing in the fundamentals and following best practices.
Already familiar with the Facebook Challenge format? Use the links below to jump to the relevant content and find out what a difference a year makes!
Who is this guide for?
Before we go any further, let's check in on who this Facebook Challenge guide is designed for (we think it might be you)!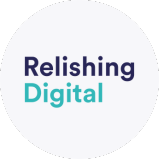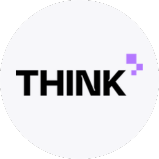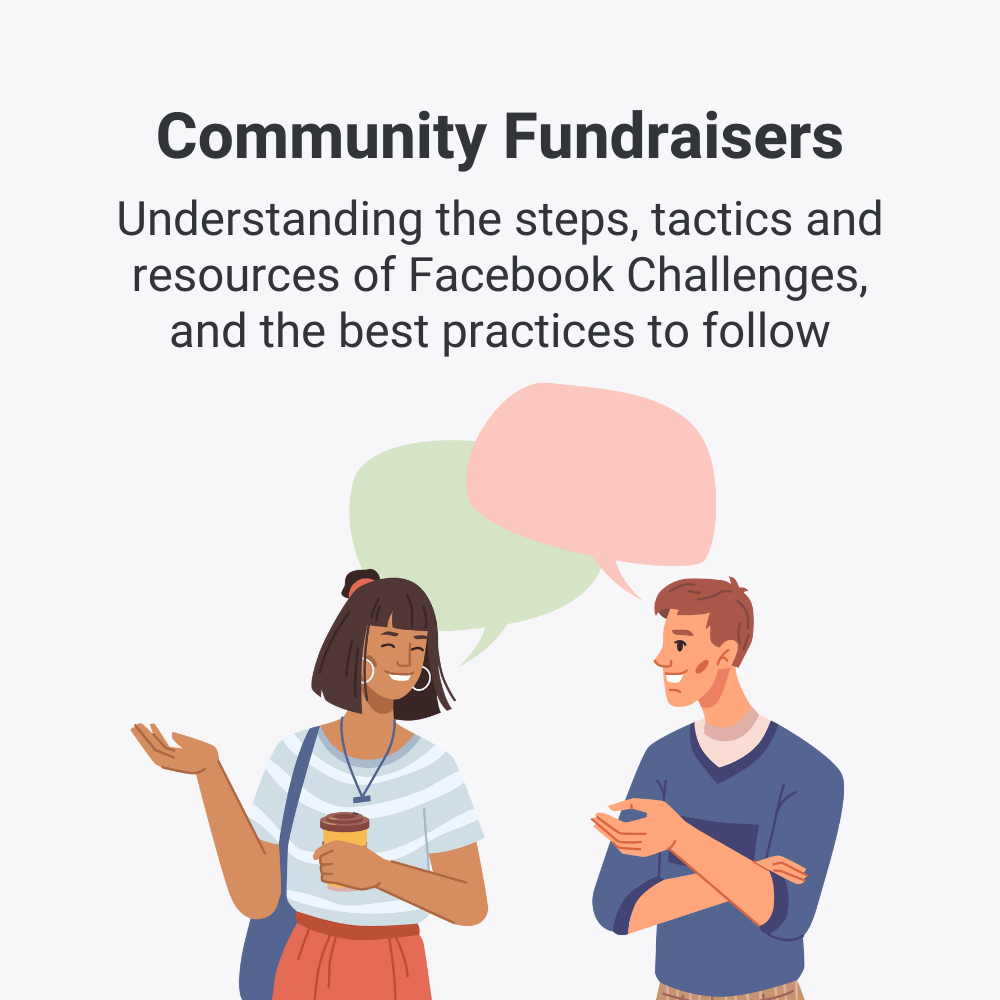 What's new in Facebook fundraising?
A lot has changed in just a year, so let's kick things off with a whistle-stop tour of 2023's top Facebook fundraising developments.
Nonprofit payments switch to PayPal Giving Fund
In 2023, Meta's big change was its exclusive partnership with PayPal Giving Fund (PPGF) for processing donations in the US, UK, Canada, and Australia. This switch meant that Meta would no longer handle donations through its own payment entities or other partners.
As Facebook's exclusive payment processor for charitable donations, PayPal Giving Fund simplifies and streamlines the donation process across Meta platforms, allowing nonprofit organizations to meet their supporters where they are, within the social networking ecosystem. With the integration of PayPal Giving Fund, the fundraising landscape on Facebook becomes more accessible and impactful, making it easier for nonprofits to raise funds whilst delivering a user-friendly donation experience for supporters who wish to contribute to the causes they care most about.
GivePanel launches a JustGiving integration
This year, we introduced a new JustGiving integration and it has undoubtedly been a game-changer for social fundraising campaigns, with GivePanel customers raising over £1.3 million in shared events run in September and October 2023 alone. The 1-Click JustGiving flow for Facebook Challenges aims to improve the supporter experience, boost fundraiser activations, streamline performance monitoring, and allow you to expand beyond Facebook to platforms like TikTok and Instagram.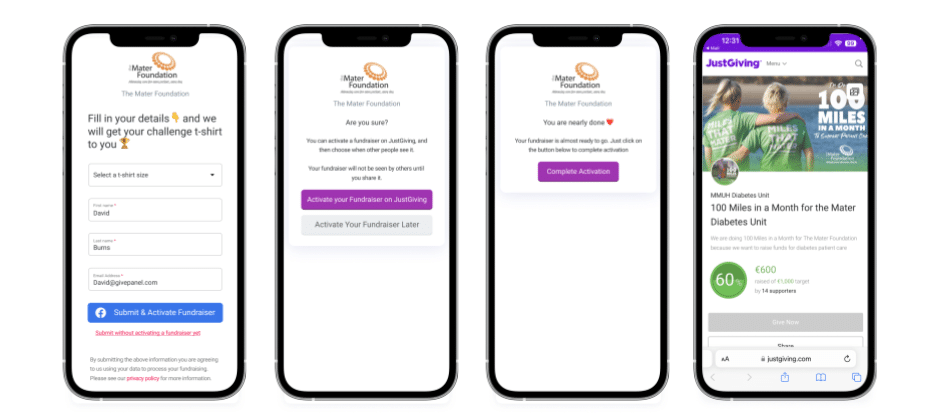 Example of the JustGiving integration supporter journey
And a few more tools, to boot…
It's been a busy year! Within the last 12 months, we also released Segmented Email Journeys for Facebook Challenges and real time donations for 1-Click Facebook Fundraisers. The former leverages the power of personalized email, allowing you to connect with supporters on a deeper level by tailoring content to their individual needs, whilst the latter ensures that you can wave goodbye to the two-day data delay and steward supporters when they need it most - in real time!
Meta switch off recurring donations
In November 2022, Meta released a series of new Facebook fundraising tools, including recurring donations for nonprofits in the US. While the other updates have remained available to enhance the fundraising experience, recurring donations were short-lived and Meta made the decision to turn these off towards the end of 2023. You can read more about this update via their help article.
So, now that we know what's new for 2024, let's do a quick recap of the tried and trusted method of fundraising on Facebook.
What is a Facebook Challenge?
A Facebook Challenge is an online fundraising event that happens within the Facebook ecosystem; utilizing multiple features to find and sign up participants, create an online community, and make fundraising and donating really easy. Facebook Challenges provide a seamless and enjoyable supporter experience for participants all over the world.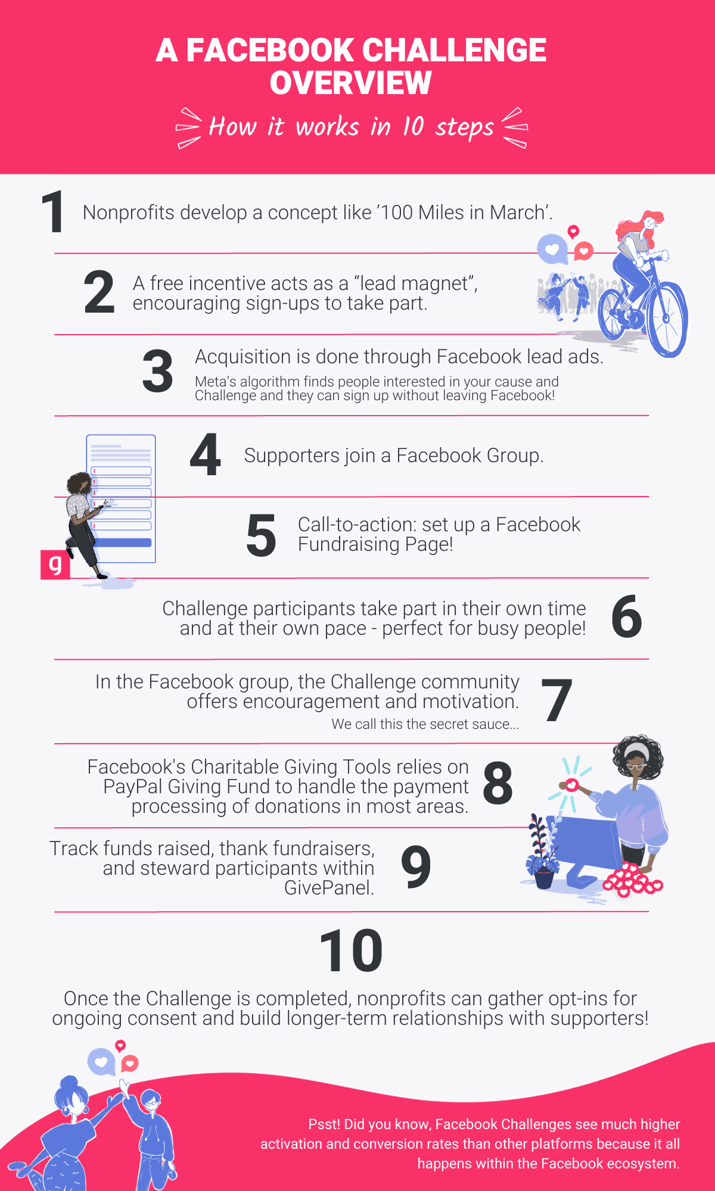 Is the cost of living crisis having an impact on Facebook Challenges?
It's a complicated question! On one hand, some parts of the world are seeing charitable income falling but on the other, we're also seeing the overall income from Facebook Challenges continue to grow year on year, despite this.
In fact, the cost of living crisis presents an opportunity for nonprofits to invest where other charities are de-vesting. Crises make it more important than ever to look at new fundraising models, and to focus on ones that are proven to work over a completely experimental approach. When it comes to deciding if a Facebook Challenge is the right fit for your nonprofit, analyze the metrics versus the other fundraising campaigns in your portfolio, and be rigorous. Remember also that Facebook Challenges give you an opportunity to bring in a huge batch of new supporters at once, and convert them to deeper ongoing support. They are, undeniably, an amazing acquisition model.
But what do Facebook fundraising experts have to say about it? We asked GivePanel's Jill and Cameron, and Marco Kuntze from Relishing Digital to share their thoughts.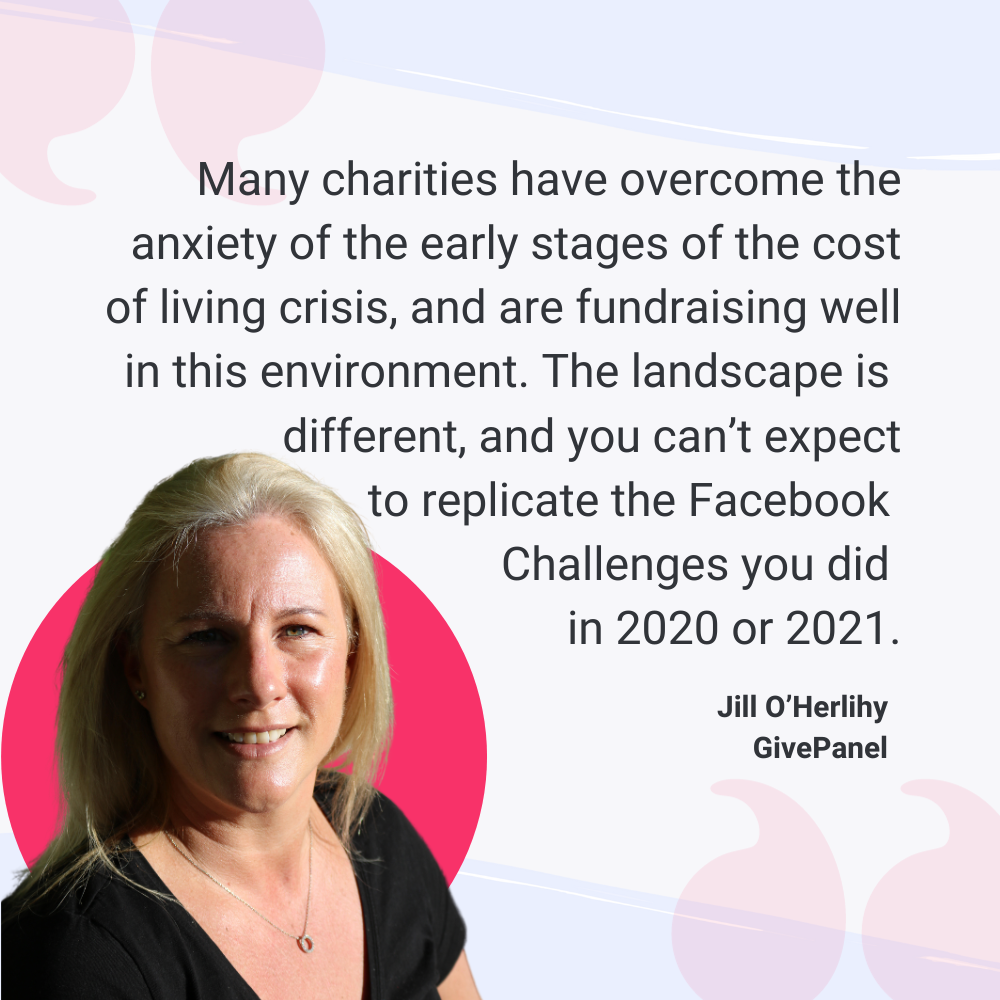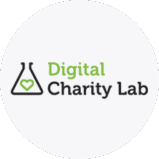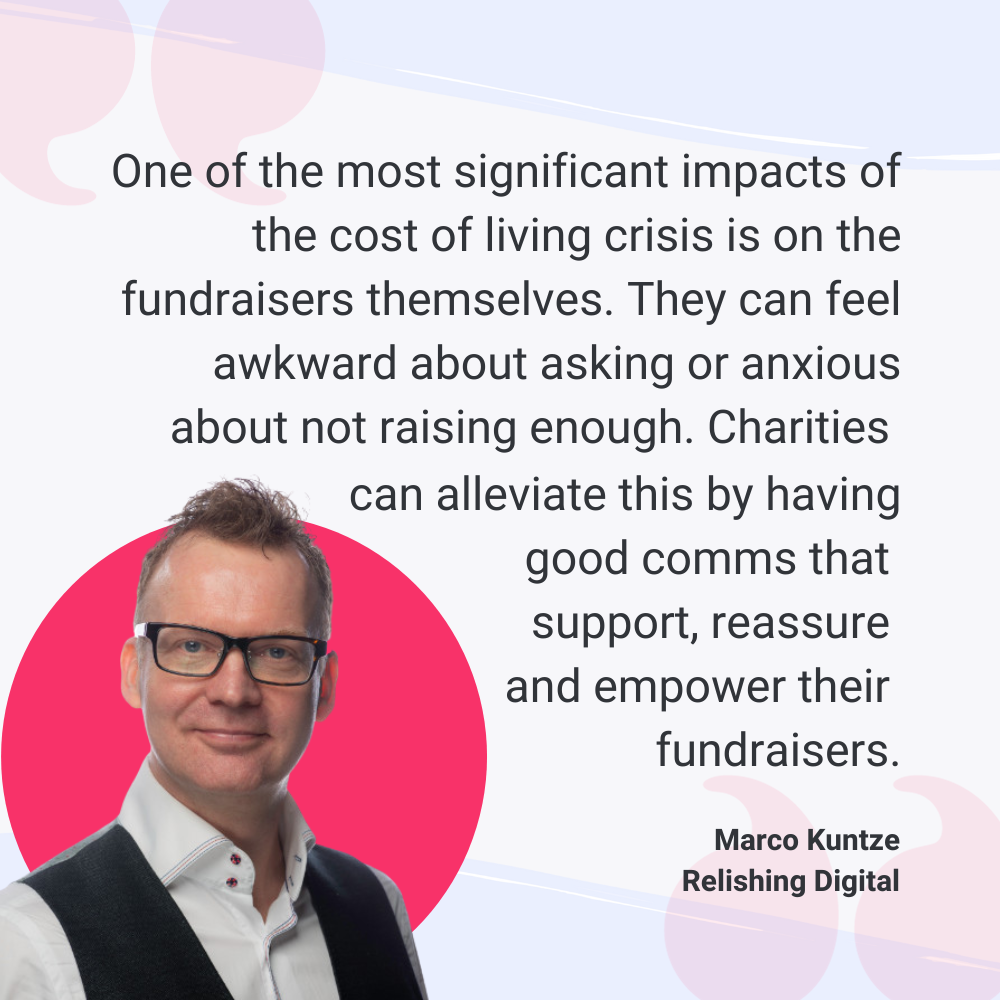 What about competition?
Competition with other nonprofit organizations in the Facebook Challenges space is very different depending on the market you're in, but overall competition in fundraising methods is normal, natural and inevitable! No matter what format you use, there will be competition.
It's also important to keep in mind that not all of the Facebook Challenges in the market are performing well. We still see ads that use confusing sign-up processes rather than a registration form and a link to the Group, and Challenge concepts that are so vague they have no 'hook' to attract people (such as the dreaded "Do Six Things in September, Walk or Swim or Whatever, Please Figure It Out Yourself!?" approach). The best way to proceed is to focus on outperforming others and optimizing your Challenges, rather than trying to avoid competition.
GivePanel is here to support you in working within a competitive landscape. The GivePanel Playbook tells you exactly how to optimize your Challenge, and our Customer Success Team can advise you on which virtual event concepts are oversaturated and which are still fresh.
What's working for Facebook Challenges right now?
The GivePanel team constantly monitors and analyzes the results from the Challenges run by our customers, and always has new insights to share. Here's what's delivering great results for nonprofits running Challenges right now:
Engagement - Group engagement is still the magic ingredient in Challenges. Research by Alderson Fundraising

proves yet again that group engagement is still directly correlated with income, and that the type of content you encourage can have a varying impact on that bottom line.

Incentives

-

We see a real difference with charities that develop a strong brand for their Challenge. Not just generic merchandise; the Challenge has an eye-catching visual identity of its own. Nonprofits are often worried about event costs, but good quality merchandise is absolutely worth the investment. You'll probably have to argue with your finance manager about getting the budget for great merch, but it's a battle worth fighting!
Mascots - Some charities have supercharged a visual identity by developing mascots for their Challenges and then using them throughout all the communications. Australian charity, Canteen, used a staff member's dog as their mascot to appear in all emails and group posts to supporters for their dog walking Facebook Challenge!
Focus - Charities that pick a fundraising moment and put all their energy behind it are seeing the best ROI. Don't make the mistake of trying to run a Challenge in the background while you have four or five other asks going out; this will exhaust your audience. While Meta's broad targeting is highly effective, the audiences are not infinite, and it's important to not compete with yourself.
Ad targeting - Each audience group you target helps to drive a certain type of positive engagement in the group. You need the incentive-focused, challenge-focused, and cause-focused people, and when they're all happy and engaged, it creates a truly vibrant Challenge community. Consider separating your ads on the different messaging themes into different ad sets so they can get a fair budget share and swot up on more best practices for ad targeting.
Group content - We've seen great results in groups with content innovations like Facebook Live broadcasts and group polls. Check out tip number 5 in this blog for ideas to curate content that is fun, clear and engaging. But while innovative approaches with content are one element of success, remember that there is still the original funnel and process. This has been painstakingly developed and refined, and it's really important to trust it - it still works beautifully if it's done right!
How is the Challenge model performing in different markets?
North America
David Burns, GivePanel's Product Manager, highlights the huge opportunity within the US market, and the importance of proper strategic planning. The Facebook Challenges that are performing best there are the ones that have placed their Challenge carefully in their events portfolio, have ensured that they've cleared space, and are not competing against themselves.
GivePanel Account Manager for North America, Jessica Danker, shares that physical Challenges, such as American Cancer Society's 62 Miles in August event are still performing extremely well in the US market, and non-physical Challenges also perform well when the concept is properly connected to the mission.
Jessica emphasizes that knowing your supporter base remains incredibly important to a successful Challenge. American Foundation for Suicide Prevention found a connection between mental health and dog walking that resonated with their audience, and went on to have a successful pilot Facebook Challenge that raised over $294,000.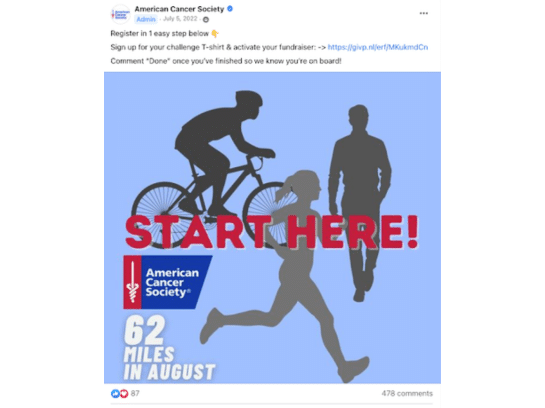 American Cancer Society's Facebook Challenge group post
Australia
Cameron Cortazzo from the GivePanel Australia team highlights that the Challenge model is still relatively new to the Australian market and has only been making waves there for approximately eighteen months. We compared Facebook Challenges run by 16 different Australian charities across 2023, and the remarkable impact of these Challenges on the Australian fundraising landscape is clear to see.
Interestingly, the research shows that exercise Challenges, such as planks or squats, take first spot for low cost per lead which is reflected in PA Research Foundation's Facebook Challenge of 100 Squats a Day in April. Their campaign achieved a CPL of only AU$2.23 whilst the Challenge went on to raise an incredible AU$143,756.
In a relatively low-population country like Australia, it's important to know what other organizations, like Dementia Australia, are doing to avoid targeting the same audiences. As the adoption of Challenges grows in Australia, the GivePanel team there can advise you of what concepts are currently over-used and which are still new to the Australian fundraising landscape.
UK & Ireland
Challenges first started in Ireland and the UK, and while many don't perform to the same heady heights of 2020/21 Challenges, the model continues to be hugely popular and profitable in these markets, with health charities invariably seeing the best returns.
What has developed is nonprofit organizations investing in building a Facebook Challenge program and establishing it as a key pillar of their broader fundraising strategy. Take Great Ormond Street Hospital Children's Charity, for example, where the team has scaled Facebook Challenges to raise over £5.7 million collectively. They recognized the long-term potential of investing in Facebook fundraising and are committed to resourcing this for the future. Stroke Association also harnessed the platform to evolve their Skip for Stroke Facebook Challenge, running consecutive campaigns three years in a row and using the learnings to achieve an impressive 6:1 ROI in their 2023 event.
And we've also seen that it's okay to not get it right first time! Irish Heart Foundation missed the mark with some of their earlier Facebook Challenge attempts, with their fear of not making a return on investment holding them back from investing fully. Enlisting the support of Fundraising Consultant, Tom Hickey, the team went on to knock their subsequent Challenges out of the park, including their 12 Dips in December.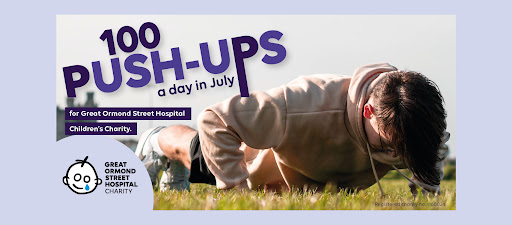 A Great Ormond Street Hospital Children's Charity Facebook Challenge
We've already done some Facebook Challenges - what can we do to innovate?
Adrian O'Flynn of Get Your Stories Straight, one of the original innovators behind the Facebook Challenge concept, says it's crucial that charities hold space in their calendars to try new things. Have a separate budget line for testing out new concepts, and treat it differently from your main budgets. Set a lower target for ROI and income for concepts that are less proven, test them at a small scale, and see how they perform.
If you don't do this, O'Flynn says you will imprison yourself in working within tried and tested formats, which will always go stale. He recommends putting one small Challenge in your calendar for 2024 with a low budget and target, and use it to try a concept that's completely new and different to any you've done before. Need inspiration for this? Watch our webinar on coming up with your next killer Challenge concept.
You can also explore other ways to innovate your Challenges, beyond the concept - such as testing different platforms within the Challenge funnel. GivePanel customers are seeing great success by adding JustGiving as a payment platform, and using SMS for communications with participants.
We're very interested but not sure we have the capacity. Can we still do a Facebook Challenge?
Challenges are definitely labor-intensive, but there are lots of ways that we can help you with resourcing a Challenge if your team is already overstretched.
GivePanel's Managed Services - Our experts can manage the set-up of your Challenge and take care of the stewardship strategy for your Challenge participants. Supporter care is a crucial ingredient of your Challenge and it can't be skipped. Our research shows that by posting on-page thank you messages, we can uplift the average raised by up to 25%!
Utilize the Playbook - The

GivePanel Playbook

gives you all the information you need to plan, implement and optimize your Challenge, and we also provide all kinds of guidance on everything from driving group engagement with great content to tracking your KPIs.
Partner with the experts at GivePanel - Whether it's setting up your Facebook ads, getting support with sourcing incentives or finding out the best practice for group moderation, our Customer Success and Support teams are here to help. In addition, we also have a network of specially selected partner organizations that can support the delivery of your fundraising campaigns. Speak with your Customer Success Manager or

contact us

to learn more.
How do we get started?
Download our free planning calculator tool and start crunching the numbers. What can you spend on ads and merchandise, and what kind of return can you expect to get?

Review your calendar and find a space where you can potentially run a month-long Challenge. Remember, you need to factor in one month for planning and one month for acquisition so look ahead, and make sure you give yourself enough time. Alternatively, identify an existing campaign that has gone stale and is losing profitability, and see if you can replace it with a Facebook Challenge.

Make the case to senior management and get the buy-in, resources, and budget.

Book a call with GivePanel and explore the ways we can help you run winning Facebook Challenges.
Take our quiz
Is the Facebook Challenge model right for your charity in 2024? Do you have the right level of resourcing, capacity and a cause that supporters will find it easy to fundraise for? Whilst the Facebook Challenge model is hugely flexible, some charities may struggle to make them work.
Take our quiz and find out whether your nonprofit is a suitable match for Facebook Challenges, and what your next steps should be.