Blog Unlocking Success with GivePanel's Facebook Challenge Playbook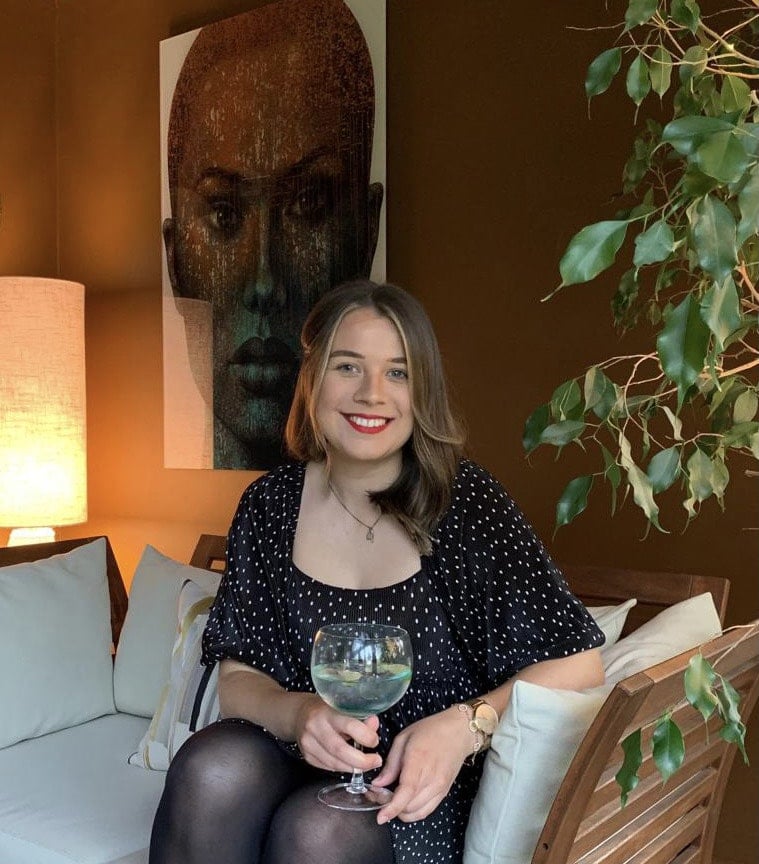 Alex Stuart
September 13, 2023
Unlocking Success with GivePanel's Facebook Challenge Playbook
If you're looking to supercharge your social fundraising efforts with Facebook Challenge virtual events, I've got some good news for you - you're in the right place.
GivePanel's Facebook Challenge Playbook is a comprehensive and interactive guide designed to help you navigate the world of virtual fundraising Challenges with ease, exclusively for GivePanel nonprofit customers. Whether you're a seasoned pro or just starting out, our Playbook is your one-stop-shop for running successful Facebook Challenges that drive impact and funds for your cause.
In this blog, we're diving into what the GivePanel Facebook Challenge Playbook is, why you should be using it, how to get access, and what else you can expect to get as a valued GivePanel customer. Let's get started!
What are Facebook Challenges?
Before we delve into the good stuff, let's get on the same page about what we mean when we talk about Facebook Challenges.
Facebook Challenges are innovative fundraising campaigns that harness the power of social media to engage your supporters, raise funds, and spread the word about your cause. These Challenges are designed to be simple and effective and can be delivered fully in-house if you don't have the budget for agency fees.
A Facebook Challenge simplifies online fundraising by leveraging various Facebook features. It's a virtual event where participants sign up, engage in an online community, and fundraise - all within the Facebook platform for a seamless experience. Here's what this looks like in action:
Concept Development: Your team starts by creating a Challenge idea, like "Walk 100 Miles in May." It might seem

basic, but our data from across the world shows that your concept is the ultimate determining factor of your success. Be clear on the total addressable market for your concept, and give it a unique visual identity. In other words, stand out, or be swallowed up in a sea of Facebook Challenges!

There are a few creative assets you'll have to make, like a Facebook banner; head to Canva and get the guide to all the size specifications you'll need.
Free Incentives: Offer a free incentive, like a t-shirt, to attract participants and encourage registrations. Try to match these to your concept; for example, if you're planning a skipping Challenge like Stroke Association, you'll probably want to hand out free skipping ropes!

Why free? Because our data shows that registration forms that offer a free incentive have 46% higher conversion to fundraising pages than registration forms that offer a gated incentive.

Facebook Lead Ads: Set up your lead form ads on Facebook to promote your Facebook Challenge and get initial sign-ups.

Using GivePanel, you can power up your Facebook Ads Manager to show conversions to fundraisers and cost per fundraiser, as well as cost per lead.

Join the Community: Participants join a Facebook Group after filling out your Facebook lead ad form. Here is where they'll be encouraged to complete the Challenge, be motivated by the community, and get updates from your team on the Challenge progress.
Fundraising Page Setup: Once they're in the Group, supporters will have the chance to set up a Fundraiser and register for their free incentive. Everything takes place within Facebook, which encourages high activation and conversion rates. Facebook also has built-in prompts to help supporters share their Fundraising Pages with family and friends; making peer-to-peer fundraising that little bit easier and sweeter.
GivePanel Monitoring: Throughout this whole journey, you can use the GivePanel app to track the progress of your Challenge, build 1-Click registration forms, and steward supporters across multiple touchpoints such as email and SMS.
Though there's more complexity involved (and we'll get to that in just a sec), this gives a glimpse into the effectiveness of Facebook Challenges in reaching new audiences and raising those vital funds for your nonprofit.
But the best part? Whilst it might seem a little complicated, our free Facebook Challenges Playbook for GivePanel customers equips you with all the tools, knowledge, and best practices you need to run these Challenges on your own.
What is the GivePanel Facebook Challenge Playbook?
Consider the Facebook Challenge Playbook as your ultimate guidebook to conquering the realm of virtual fundraising Challenges. This playbook is your virtual mentor; offering step-by-step guidance on how to plan, execute, optimize, and measure the success of your Facebook Challenges. The goal is to empower you to take control of your fundraising initiatives without breaking the bank.
The playbook consists of 6 chapters:
Introduction to Facebook Challenges - exactly what it says on the tin, this introductory chapter will help you understand what a Facebook Challenge is, the funnel your supporters will go through, and what type of Facebook Challenge is best suited to your organization.
Planning a Facebook Challenge - learn what a Facebook Challenge timeline looks like, what team resources you'll need, and how to project revenue with your allocated budget.
Creating a Hyper-Engaged Community - explore why the Facebook Group is such an important aspect of any Challenge, how to manage it throughout the event period, and some top tips for crafting engaging content.
Acquisition for your Facebook Challenge using Facebook Ads - nailing recruitment is crucial to the success of a Facebook Challenge, so find out what audiences you should be targeting, how to set up an ad campaign on Facebook, and how to optimize and monitor these as you go.
Monitoring and Reporting - if your Challenge isn't performing how you expected, don't fret! This chapter will support you in making course corrections as well as what to look at when you're reporting at the end.
Logistics and Getting Ready for Launch - and finally, we've got super simple, step-by-step instructions on how to set up the various elements of a Facebook Challenge, including your Facebook account, GivePanel account, Facebook Group, and incentive fulfillment.
How do I use it?
Whether you're new to Facebook Challenges and just starting out, or running a program of events like a seasoned pro, our playbook should feature as part of your Facebook Challenge prep and campaign management every time.
This is because our playbook is not a static resource - it's a dynamic hub of knowledge that evolves with the ever-changing digital landscape. With every new Facebook Challenge you embark on, make sure you refer to the playbook to ensure you're armed with the latest strategies and insights. From understanding regional variations to utilizing ROI calculators, our playbook covers it all.
But don't just take it from us! Irish Heart Foundation saw a difference in their Facebook Challenge performance when they began using the playbook in 2022 for a dog walking Challenge. And here's what one of our Australian charity customers had to say when they used the playbook for setting up their Facebook ads:
"It was very helpful, because I liked the way that it separated the message so we could test [aspects of] cause and focus, which we then brought into our ads for community fundraising. So [we had] good learnings from previous campaigns."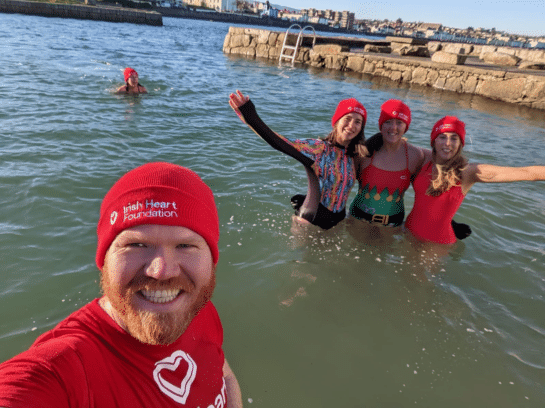 Is it free?
Absolutely! At GivePanel, we believe in democratizing fundraising success and we want to help nonprofits achieve their fundraising goals. This is why access to GivePanel's Facebook Challenges Playbook is open to all of our customers at no additional cost.
Even better, we don't limit your seats either because we know that many of our charity customers resource their Facebook Challenge from various teams in their organization. So, in short, you can have as many colleagues as you want to access the playbook for free and benefit from the expert advice! What's not to love?
Sign me up!
Accessing the playbook couldn't be simpler. All you need is to be an existing GivePanel customer and to complete this short form with your name, email address, and nonprofit organization. Our Support team will then grant you access and you'll be ready to go!
Not yet a GivePanel customer? Book a call with one of our team to find out how GivePanel can support your social fundraising efforts.
What else do I get for being a GivePanel customer?
Whilst we want to empower you to forge your own path with Facebook Challenges and build the skills required to run one within your own team, we also know that an extra helping hand is sometimes appreciated, which is why our customer support doesn't stop at the playbook.
Here's a quick snapshot of what customer success looks like at GivePanel:
1. Personalized Guidance: Your Dedicated Customer Success Manager
Every GivePanel customer is matched with a dedicated Customer Success Manager. This seasoned expert becomes your trusted point of contact, available to navigate the GivePanel platform - from initial setup to ongoing strategic support. Got questions or need assistance? Your Customer Success Manager is your reliable guide, ensuring your GivePanel journey is nothing short of successful. Our Support team operates across various timezones, ensuring you're never left in the lurch.
2. A Comprehensive Knowledge Base
Embarking on a new platform journey can be daunting, but fear not. Our extensive Knowledge Base stands ready with a plethora of guides, tutorials, and resources, all aimed at helping you harness GivePanel's full potential. No more fumbling in the dark - whatever you need, whenever you need it, our Knowledge Base delivers.
3. Industry Expertise at Your Fingertips
At GivePanel, we embrace the power of collective expertise. As part of our family, you gain access to an elite team of industry experts, all passionate about propelling your success. Whether you're seeking guidance on campaign strategies or seeking insights into emerging trends, our experts have you covered.
4. Tailored Customer Webinars
Thriving in the digital landscape demands staying informed. GivePanel Stacks, our dedicated Customer Webinars series, spans diverse topics relevant to you. From innovative fundraising techniques to mastering the latest platform features, these webinars offer a space for learning, questioning, and active participation. Sign up to our customer emails to stay informed about our next webinar and follow us on LinkedIn for the latest updates!
5. Shape the Future: Early Access to New Features
Picture yourself as a pioneer, shaping the future of GivePanel. As a valued customer, you have the opportunity to be part of our feature testing phase, ensuring that our platform consistently aligns with your needs. Your input is invaluable as we continue to enhance and refine our offerings.
Related resources