Blog The complete guide to Facebook Charitable Giving Tools for nonprofits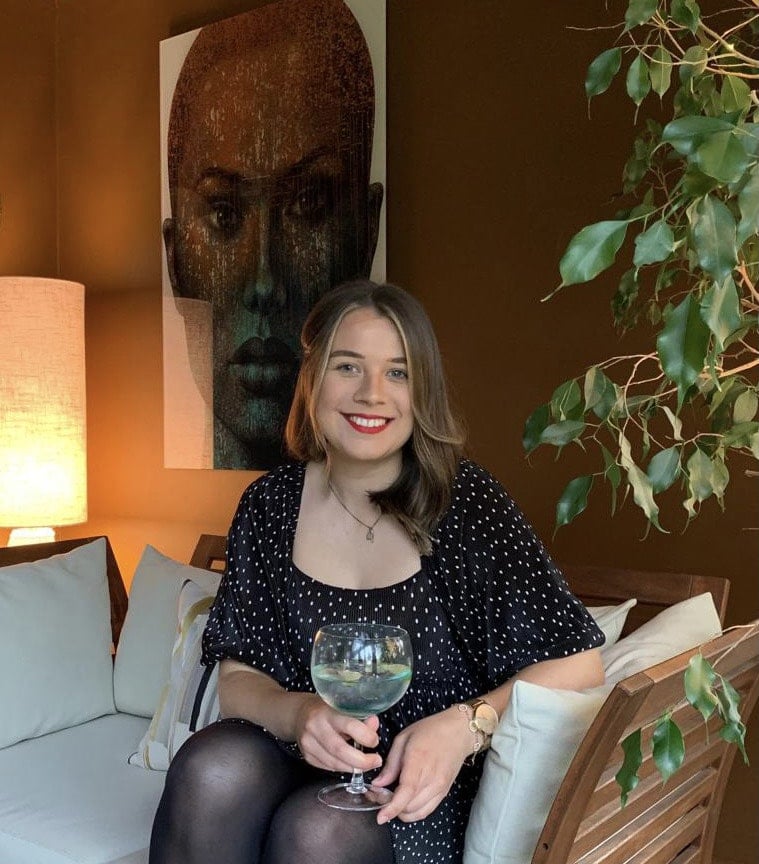 Alex Stuart
January 19, 2023
The complete guide to Facebook Charitable Giving Tools for nonprofits
Facebook Giving Tools have graced nonprofit's screens since 2015 and have had a phenomenal impact on fundraising efforts worldwide, raising over $5 billion for causes globally. But with multiple features and new enhancements being continually launched, Facebook's Giving Tools can feel a bit like falling down a rabbit hole.
To help you navigate Facebook's wonderland, we've pulled together everything you need to know about Facebook fundraising, from tools to campaigns, to help you make the most of the suite of fundraising features on offer.
What you need to know
Why Facebook?
It's a tale as old as time. Nonprofit organizations need to fundraise and in order to fundraise, they need donors. But bringing the two together is where the story's tension climbs to a dizzying height.
With Facebook however, your nonprofit can put pen to paper on a new narrative where supporters and fundraising opportunities sit side-by-side. Here are just some of the reasons why Facebook is such a powerful tool for fundraising:
It's quick to set up - once you know that your charity is eligible for Facebook's Giving Tools, the process for applying is straightforward and your nonprofit can begin fundraising almost immediately. Use our guide to check if your tools are already turned on and what you'll need to get started.
No fees - the platform is 100% free to use and doesn't take any percentage from the money you raise meaning every cent goes back to your nonprofit.
Meet supporters where they are - your supporters are already on Facebook and are connected with their own potential donors in the form of friends and family. Bring the fundraising to them and you're on to a winner!
Easy for supporters and donors - by using a platform they are already familiar with and incorporating GivePanel's straightforward 1-Click registration form with Fundraiser activation, fundraising couldn't be less complicated.
Reach new audiences - as of 2022, Facebook has roughly 2.93 billion active users on its platform and continues to be the most used online social network worldwide, so chances are there are still some supporters out there that you've yet to connect with!
Points to consider
Alas, this new storyline of Facebook fundraising doesn't come without its plot obstacles and they come in two forms:
Limited insights - as good as Facebook fundraising is for supporters, the platform is limited in what data nonprofits can capture in order to move supporters beyond Facebook. Tools like GivePanel can support charities to unlock Facebook's potential and provide opportunities to connect and steward supporters.
No silver bullet - while we're big cheerleaders of Facebook, we wouldn't encourage putting all of your eggs in its basket. Instead, you should incorporate Facebook fundraising as a key income stream within your wider fundraising strategy whilst maintaining other elements such as corporate giving and regular giving campaigns.
How to apply
If you're starting the first chapter of your Facebook fundraising journey, you'll need to ensure your nonprofit's Giving Tools are turned on. Luckily for you, we've already put a guide together for doing just that.
Already set up and raring to go? Read on to find out what Facebook's Giving Tools have in store for your nonprofit.
Facebook Fundraising Tools 101
Facebook Fundraiser
The bread and butter; the core of Facebook's Giving Tools - the Facebook fundraiser. This tool provides the basis for peer-to-peer fundraising on the platform and is a key player in many Facebook fundraising campaigns.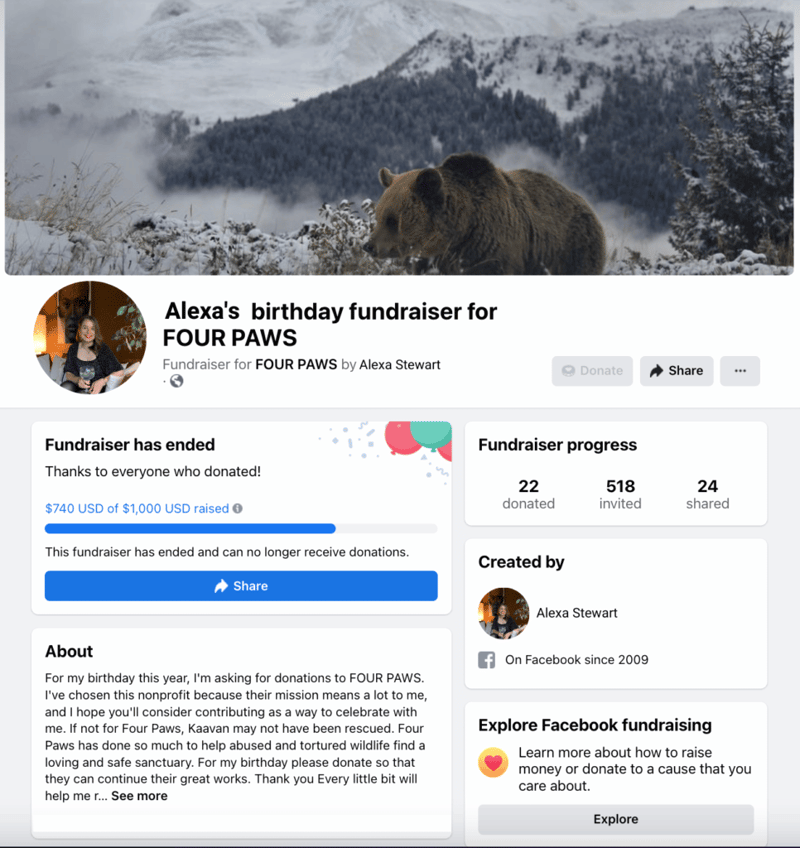 The Facebook fundraiser tool allows both your organization and your supporters to create dedicated fundraising pages which can then be promoted and shared to encourage donations. These fundraisers are responsible for 97% of revenue for nonprofits on Facebook so making them available to supporters is a no-brainer.
Each Facebook fundraiser can be personalized with a cover photo, description and target fundraising goal. They may be set up by your supporters to celebrate a birthday, in memory of a loved one, as part of a Facebook Challenge or as a personal fundraising effort. Whatever the reason, Facebook fundraisers provide a great opportunity for peer-to-peer fundraising on the platform; with just one click, your supporter could be set up to fundraise for you within seconds.
Donate button
This tool does what it says on the tin - it's a button that allows supporters to donate to your nonprofit and can be added directly to your nonprofit's Facebook page, posts, paid ads, and Facebook Live videos.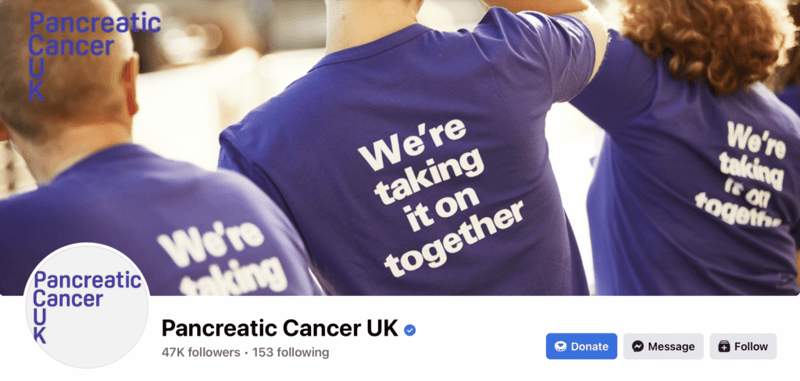 It's convenient, easy to use and can raise some serious cash when used at the right time. Whether you're on new pages experience or classic pages, use Facebook's step-by-step instructions to add a donate button to your charity's Facebook page.
Facebook Live
At its core, social media is about human connection, and what better way to connect than in real time by using the Facebook Live tool.
And good news for nonprofits! The platform has made this live video feature into another avenue for fundraising by allowing organizations and supporters to add donate buttons to their Facebook Live. This means that viewers can donate as they watch the live video or once the video has been posted.
So why not host an event or connect with supporters and fundraise at the same time - win, win!
On-Facebook donation ads and targeting
On-Facebook donation ads are where the action of donating via an ad takes place on to Facebook rather than on your website. This provides a seamless donation experience for your supporters as they aren't required to leave the platform in order to support your organization. It also provides you with a more robust ad optimization to help you better find the supporters who are interested in donating to your charity.
By using on-Facebook donation ads, you can easily track your return on investment via ads manager and understand which ad tactics, such as creative or audience targeting, result in the most donations.
Not only this, but the on-Facebook donation ads allow you to target two unique custom audiences: previous fundraiser creators and previous donors. This means you can directly reengage those supporters who have a track record of raising funds for your nonprofit.
Want to know more? Here are seven reasons why this tool could be a game changer for your Facebook fundraising strategy.
Fundraising Enhancements
Recurring donations
The long-term value of recurring donors is essential for most nonprofit organizations, so this recent enhancement to Facebook's Giving Tools really cements its deserved place in your fundraising strategy.
Recurring donors often provide higher financial support over time, have more loyalty to the cause, and offer valuable feedback on how to best achieve your organization's goals.
Currently only available in the United States, Facebook provides the opportunity to engage with your supporters via:
Recurring donation insights and donation metrics
Transaction reports where you can distinguish between recurring and one-time donors
Tagging and filtering options in Nonprofit Manager's supporters tab to enable you to view and segment recurring donors
Automated welcome messages to recurring donors
With these new recurring giving tools, you have the potential to gain a greater understanding of your supporters and their donation behavior, segment your supporters more effectively to ensure personalized and impactful stewardship, and save time with automated welcoming processes.
You can read more about these updates on the Meta Social Impact site.
Default opt-in
When a supporter makes a donation or creates a fundraiser on Facebook they'll be directed to a screen to encourage them to connect with your nonprofit. The default response options for page follow, email sharing and Messenger are automatically opted in. To stay connected with your supporters, all they have to do is click the "Save" button and you'll be able to communicate with them directly.
Why is this a fundraising enhancement? The default opt-in makes connecting with your supporters one step easier so you can expect to see both your page followers and captured email addresses rocket upwards.
Prepare for lift off with our top tips on when to engage and how to manage this new surge in data.
Automated thanking
With the power of Facebook's automated thanking, it is easier than ever to make sure that your supporters get the recognition they deserve.
You can set up specific, personalized messages for birthdays and generic fundraisers, omitting the manual task of going through each individual page and donation. All of this can now be done from one convenient location in your Nonprofit Manager.
Whilst this is a handy enhancement to Facebook's Giving Tools for small nonprofits, larger organizations will require more advanced tools and possible support with their messaging strategy. Our GivePanel Connect packages offer a personalized solution to thanking supporters if you have a large volume of fundraisers supporting your organization on Facebook.
Tracking and reporting
Nonprofit Manager
Nonprofit Manager is Meta's answer to hosting all of your Facebook fundraising activity in one convenient location. In their words, "the interface supports charities in their fundraising operations' management, provides actionable insights on campaign performances and makes engaging with supporters easier".
The interface gives you the tools to:
React or comment directly on donation posts
Organize your supporters by activity and thanking status
Download and view fundraiser reports
Review past campaigns and create new ones
Access your payout hub
Explore key donation metrics
Access recommendations for strengthening your fundraising campaigns
To access, your nonprofit will need to have transitioned on to the new pages experience and be viewing via desktop. Meta's Nonprofit Manager Playbook provides best practice for navigating the interface so you can make the most out of Facebook fundraising.
Facebook Fundraising Transaction Reports
Facebook's multi-day transaction report contains information on all of the donations your nonprofit has received through Facebook's Giving Tools. This information is important for seeing who your donors and fundraisers are and for reporting purposes.
Our simple guide provides you all the information you need on how to access the report, what information is included and why there may be some discrepancies between reports.
Fundraising Campaigns
Woah, Nelly! We've covered a lot of ground and though you now know all of the fundraising tools and enhancements Meta has to offer on Facebook, you might be wondering how to put them together to fundraise effectively.
In our final chapter of Facebook fundraising 101, we're exploring the three main fundraising campaigns available to nonprofits on Facebook: birthday fundraising, In-Memory fundraising and Facebook Challenges.
Birthday Fundraising
The Facebook platform allows users to use their birthday to do good by donating it to a nonprofit of their choice and encouraging their friends, family and followers to raise funds in celebration.
And it's a popular way to celebrate for many with Meta reporting that over $1 billion has been raised from Facebook birthday fundraising as of September 2019.
In order for supporters to donate their birthday to your nonprofit, all you have to do is make sure your Giving Tools are turned on - yep, it's as easy as that. Whilst you sit back and relax, Meta does the hard work for you by notifying users in advance of their birthdays to set up a fundraiser. They are shown a list of available charities to support and within a few clicks, can have this up and running with the donations pouring in.
Whilst birthday fundraising can act as a passive income stream, there are a few things you can do to encourage more birthday fundraisers for your cause (and they're not what you might think!). Check out this quick guide to take your birthday fundraising to the next level.
In-Memory Fundraising
Okay, this one isn't specifically part of Meta's Facebook fundraising collection but with GivePanel's In-Memory Facebook Fundraiser feature, you can provide a meaningful space for supporters to remember a loved one and fundraise for your organization.
In our 2021 Facebook Fundraising Benchmark Report we found that In-Memory Fundraisers raised 6 times more than non-In-Memory organic fundraisers on Facebook. This undeniably shows the power of In-Memory fundraising on Meta's platform and by using GivePanel's custom feature, nonprofits can fundraise effectively in this space.
GivePanel's In-Memory Facebook Fundraiser tool offers nonprofits the opportunity to create fully customizable Facebook fundraisers for their supporters with options to title pages as "In Memory of", "In Tribute of", or "In Honour of" depending on preference. The fundraisers can be extended to last up to three years and nonprofits can use the In-Memory Facebook Fundraiser creation link on their website, email and social media campaigns.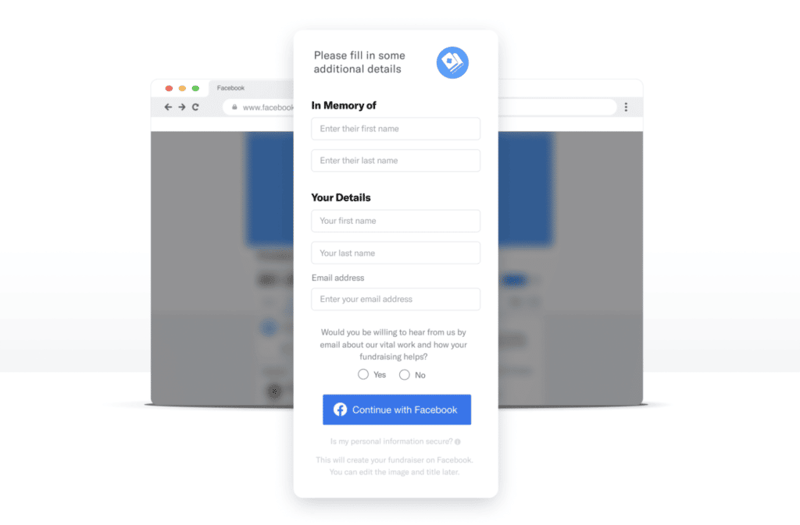 There are multiple ways in which to incorporate In-Memory Facebook fundraising including national days such as Father's Day or during awareness months.
Facebook Challenges
Last but certainly not least, we introduce you to the protagonist of our Facebook fundraising story and the reason why so many charities have found success on the platform - Facebook Challenges.
In our 2021 Facebook Fundraising Benchmark Report, we found that the top 40 Facebook Challenges run by GivePanel customers raised an average of £653,000 so it's clear that these campaigns bring in the big bucks for nonprofits.
But what are they? A Facebook Challenge is a virtual event that runs solely on Facebook and leverages the power of social networking through ads, groups and fundraisers. This means:
Lower acquisition costs
More fundraisers
And no fundraising platform costs
GivePanel customers are no strangers to a Facebook Challenge - from American Foundation for Suicide Prevention raising thousands from dog walking to Surfers Against Sewage running a chilly Dip a Day in October, the success stories in this area of Facebook fundraising are racking up.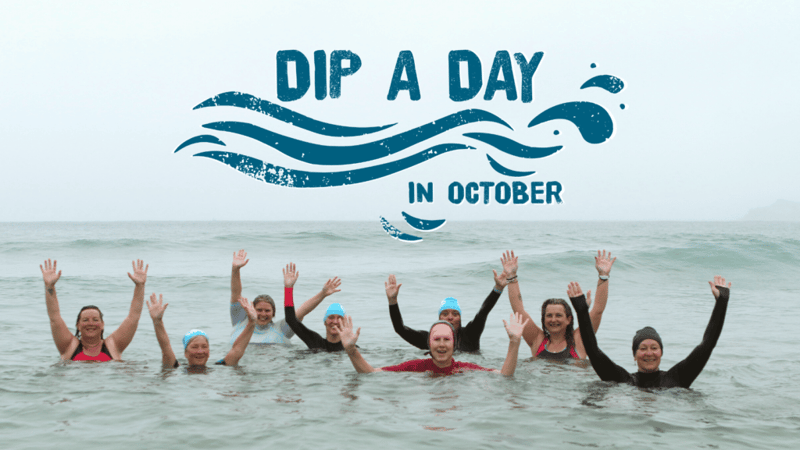 Let's look at the experience from a supporter's viewpoint, using Sally as our supporter. Sally is scrolling through her Facebook feed when she spots an ad for a '100 Miles in August' Facebook Challenge. Sally is keen to get fit and do it for a good cause so she clicks the ad and fills out the lead form with her name and email address.
Next, she's directed to join the Facebook Group where she meets hundreds of other like-minded people doing the same activity as her. Many of them have a personal connection to the charity and share their story with the group. The group is super supportive and engaging which makes Sally excited for the Challenge and to fundraise.
Sally sets up a Facebook fundraiser and registers for her free t-shirt incentive using the link posted in the group. Her friends and family immediately start donating to her fundraiser so Sally is encouraged to post updates and to let her followers know how she's getting on with her 100 miles.
At the end of August, Sally has raised a lot of money for the charity and feels awesome for completing her 100 miles. She receives messages of thanks from the nonprofit and opts in to stay in touch in the future.
From the charity's perspective, in the space of just a couple of months, Sally, along with hundreds of other supporters, have raised a large amount of money and have also provided their contact information for the nonprofit to keep in touch with. In other words, Facebook Challenges are an awesome way to raise funds, engage Fundraisers and collect supporter data.
Find out more about how to plan the perfect Facebook Challenge and what results your nonprofit could achieve.
What about Instagram?
We couldn't write a complete guide on Facebook's Giving Tools without also mentioning it's sister platform, Instagram, and it's own fundraising features.
On Instagram, users have the ability to:
Create a fundraiser and add it to a post, stories, or live
Add a support button to your profile
Add a donation sticker to stories
Create a Group Fundraiser and encourage supporters to raise money on your behalf
Use reels to create and promote short, entertaining videos related to your fundraiser
Whilst not as established as Facebook's tools, the Instagram platform offers the opportunity for nonprofits to test and innovate, and connect with a different audience to that on Facebook.
If you're yet to dip your toe, read our 5 key considerations for Instagram fundraising before you take the plunge.
To sum up
Whether you're looking to create a new passive income stream, develop relationships with supporters or actively fundraise, Facebook's Giving Tools should form part of any nonprofit's fundraising strategy. They're free, quick to implement and provide another platform for your supporters to fundraise on your behalf.
But, if you're looking to supercharge your Facebook fundraising and take it to the next level, GivePanel is the tool to help you do so. Our built-in solutions help you to visualize your fundraising data, grow your income and supporter database and engage with your supporters through meaningful interactions.
Ready to explore? Book a demo with one of our Facebook fundraising specialists and get started today.
Related Resources