Blog 5 Steps to Grow Your Nonprofit's Facebook Audience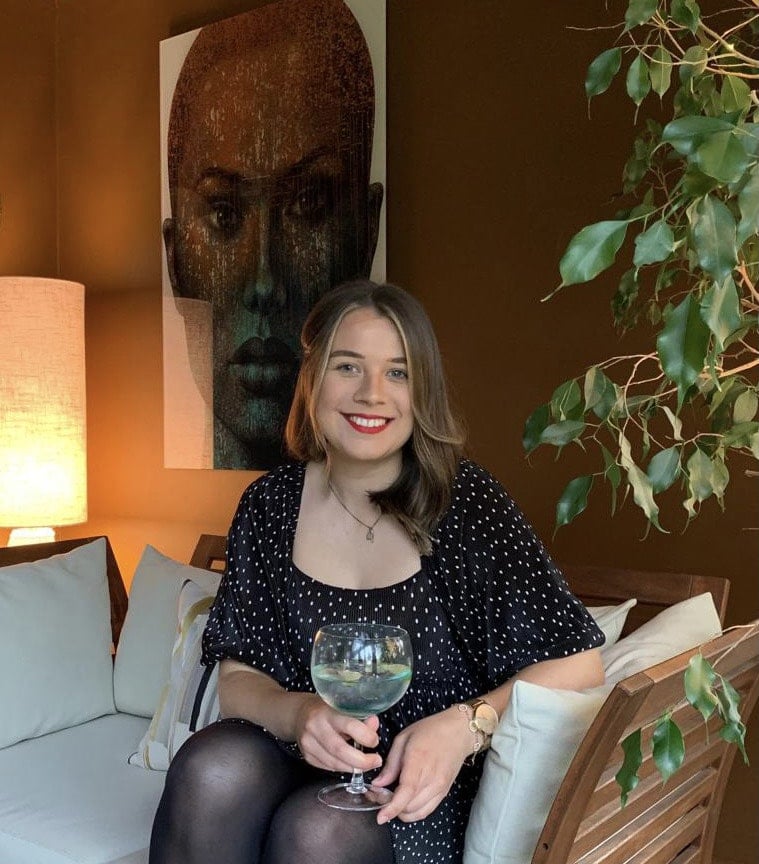 Alex Stuart
February 17, 2022
5 Steps to Grow Your Nonprofit's Facebook Audience
Growing your audience on Facebook might seem like a daunting task but it doesn't have to be. There is no doubt that Facebook is where a large majority of your supporters are – you just need to find them!
It is fair to assume that amongst the 2.9 billion users on Facebook, your supporters are there and are ready and waiting to support, poised on the donate button. But where are you?
With so many users and so much activity happening on Facebook and other social platforms, it can be easy to feel a little lost. Though there is plenty of fish in the blue seas of Facebook, you might be asking yourself "which ones am I meant to catch and why isn't my current bait working?"
While we may not be experts in fishing, we do know a thing or two about connecting with audiences online. Want to know a secret? It's not that hard!
All you need are these five steps and you'll be the next Beyoncé of Facebook...or another famous person that everyone knows.
Step 1 – The Basics
Before you start throwing content around or creating personalized, wacky GIFs, you're going to want to nail the basics. It can be easy to overlook when you're just wanting to get started on connecting with your audience but remember that your page is a reflection of your nonprofit and it has to look the part.
Make sure to enter in all the relevant information that you can, including some information about who you are, a link to your website and any other ways that supporters can contact you. This will help build trust with your supporters so they know that you are who you say you are.
Don't forget to make an impact visually! Your profile photo and cover image are important and should be aligned with your branding, made to fit the correct dimensions and be high-quality – no pixelation here, please and thank you!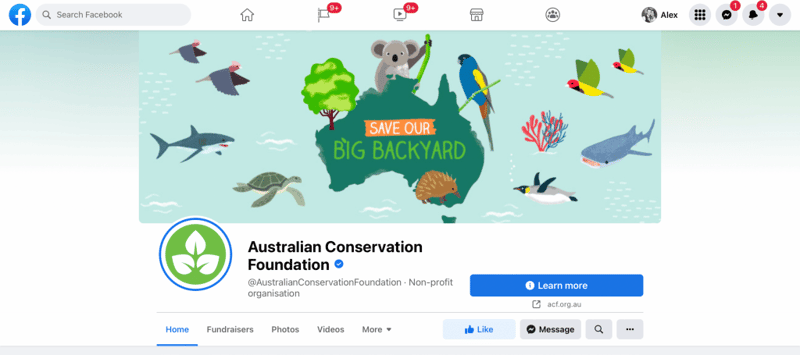 Step 2 – Content, Content, Content
Take it from one social media planner to another, creating content can be difficult and time-consuming but the right content is always so worth it.
One thing that we can all be guilty of is only creating content that is ask, ask, ask. Even our most loyal supporters don't want to be hassled for donations in every communication so make sure to mix this up! Some ideas could be:
Impact stories

–

how has your charity made a difference in your field?
Volunteer shout-outs

–

showcase the incredible work your volunteers have achieved
National or calendar events

–

create some fun and engaging posts for events like Valentine's Day or a national holiday!
Progress updates

–

has your charity been working on something special? Why not let your supporters know how you're getting on, without giving too much away!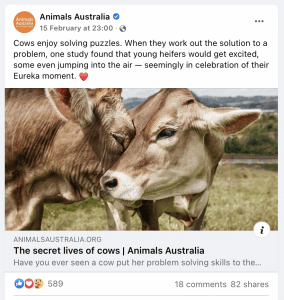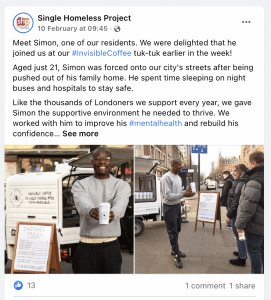 A top tip for making sure you're covering a variety of content is to tag each piece in your social content planner with the theme, i.e. 'Impact' or 'Volunteering'. That way when you're reviewing your schedule, you'll be able to clearly see what's planned in for the weeks ahead.
Another way in which you can manage your content is by the rule of thirds. This consists of; 1)
Promoting
your own charity content, 2)
Engaging
with others and 3)
Sharing
industry news and tips your supporters might be interested in. This will let you have a balance between content and engagement and will help keep your newsfeed fresh!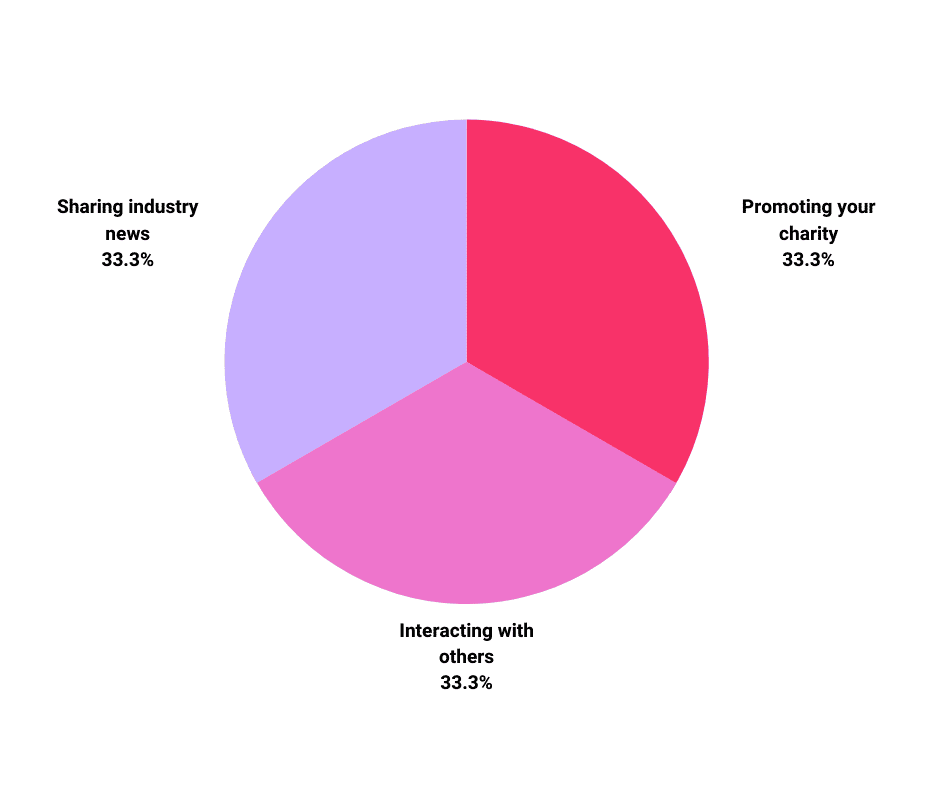 Have you thought about when you're scheduling your content and for what time of day? Even the best content can go unnoticed if you're posting at times when your audience isn't active! A quick way to see when your supporters are online is to go the Insights tab on the left-hand side of your Facebook page. Then click Posts and you'll see the view of 'when your fans are online'. You can use this as a guide for when is best to schedule your posts to make sure your audience are seeing them
–
easy!
Note: insights for the time of day on Facebook are shown in the Pacific time zone so make sure to check this against your own.
Step 3 – Boost
Once you've nailed the basics and are actively creating exciting and engaging content, it's time to activate the boost button!
You don't need a huge budget to run boosted posts and they build on great content you've already created which means they are quick and easy to do. These two reasons are why the boost button can be a great fit for charities.
Start by choosing some content that has already received great engagement from your organic audience and make sure what you choose showcases your charity and what you're about. This is so that if your post is shown to someone who's new to your charity, they can get up to speed fairly quickly which will encourage them to follow you for more.
When boosting your posts, you can test out various audiences that you want to target. A top tip would be to look at your own supporter base
–
what age range do they typically fall into? Where are the majority geographically based? Are there any stand-out interests i.e. 'pets' for an animal charity? You can then target a similar audience on Facebook to find either existing supporters or new ones.
Step 4 – Be active
Social media might not be face-to-face but that's not to say it's not a community! And every community, for it to thrive, needs active members and you can be one of them on Facebook.

Start by commenting on relevant posts, reacting to any mentions of your nonprofit and post in related groups as your page. This is an easy and great way to increase your exposure to potential new supporters and shows that you're worth following!
Step 5 – Turn on the tools
Last but not least and maybe the most important step for nonprofits, is to turn on Facebook's Giving Tools and start your social fundraising journey!
Not only will having the tools allow you to add donate buttons and start fundraisers as a page, it will also allow your supporters to fundraise on your behalf and in turn, increase brand awareness.
Not sure where to start with Facebook's Giving Tools? We put together a step-by-step guide for getting your charity approved and what you can expect to achieve afterwards.
Now that you have an engaged band of supporters on Facebook and Facebook's Giving Tools are turned on, you're ready to supercharge your fundraising.
And good news, we can help!
Book a GivePanel Demo
Book your 30 minute demo with one of our awesome Facebook Fundraising specialists today and make sure you're making the most of Facebook's Giving Tools.
Related Resources