Blog How Parkinson's Foundation doubled their fundraising goal with their first Facebook Challenge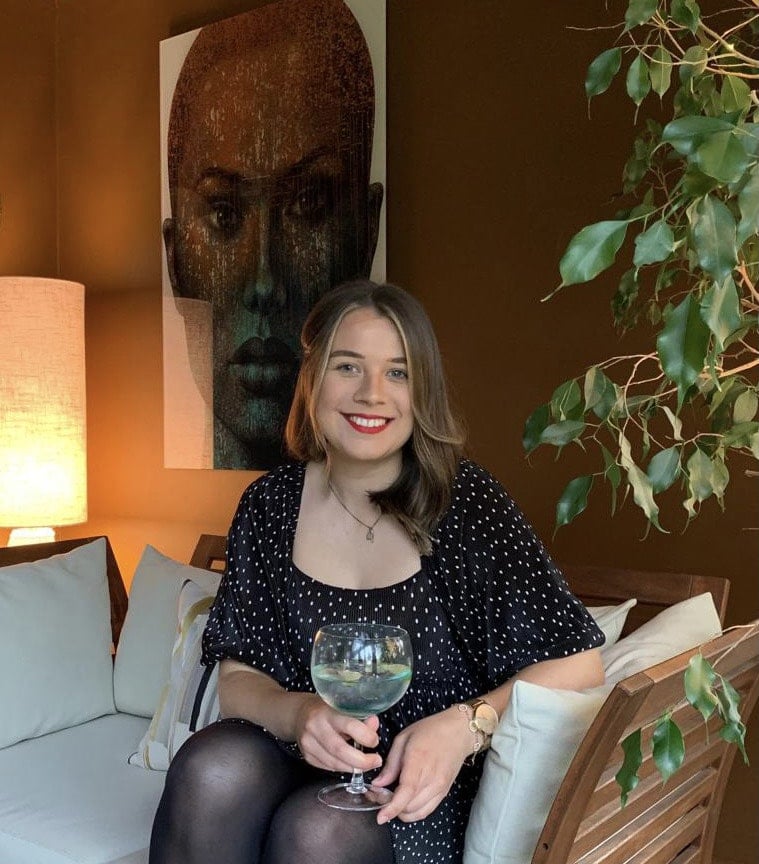 Alex Stuart
August 31, 2022
How Parkinson's Foundation doubled their fundraising goal with their first Facebook Challenge
Parkinson's Foundation's fundraising team were understandably wary about launching their first ever Facebook Challenge. As a small team with limited resources, how would they manage to engage all of their new supporters? Who would fulfill hundreds of incentives, and was this going to be the right fit for their community?
At over $200,000 raised later, we think you'll agree that it was the right move. We caught up with Francesca Villa, National Director of Fundraising Events at Parkinson's Foundation, to find out about their pilot Challenge, Jog 60 Miles in April, and what they learned along the way.
The Story of Parkinson's Foundation
Parkinson's Foundation is a nonprofit organization based in North America and has been in operation for over 60 years supporting those affected by Parkinson's disease. Through their work they "provide life-changing support to people living with Parkinson's and their caregivers, fund game-changing research on treatment and care, and convene the best minds from every corner of the global Parkinson's community to find new approaches that enhance care and move us closer to a cure".
Facebook fundraising was a relatively new venture for the nonprofit. After a recent growth in organic fundraisers and birthday fundraising, the team found that they had to pivot their Facebook strategy to include higher levels of stewardship and engagement.
Having recently partnered GivePanel and keen to explore new areas of fundraising, the team launched their first Facebook Challenge.
What is a Facebook Challenge?
At this stage, you might be wondering what on earth we're talking about. A Facebook Challenge, what's that?
Simply put, a Facebook Challenge is a virtual peer-to-peer fundraising event held entirely on Facebook using Facebook ads for acquisition, Facebook Groups for community engagement and stewardship and Facebook fundraisers for, surprise, fundraising. At GivePanel, we've been perfecting this method of fundraising for a while now and (humble brag) we've become pretty good at it. In fact, last year our charity customers raised over $226 million through Facebook fundraising tools and we helped them run a whopping 363 Facebook Challenges. Our guide to planning the perfect Facebook Fundraising Challenge in 2022 has everything you need to know to get started with your own.
Jog 60 Miles in April Facebook Challenge
Running a Facebook Challenge is kind of a no-brainer. The Facebook Challenge model, in comparison to traditional fundraising events, means lower acquisition costs, more fundraisers, and new audiences, with over 80% of Challenge participants being new to the charity.
However, Parkinson's Foundation were wary of taking on a sizable event when they had limited resources in their team. To be sure Facebook Challenges were the right fit for them, the team tested various forms of Facebook fundraising and found that they had more success encouraging peer-to-peer fundraisers than they did asking for direct donations. In addition, they found that their audience used Facebook as their primary social media platform and that the theme of exercise tied into their cause as having a positive impact on those living with Parkinson's disease. In other words, the Facebook Challenge model was ticking all of the right boxes.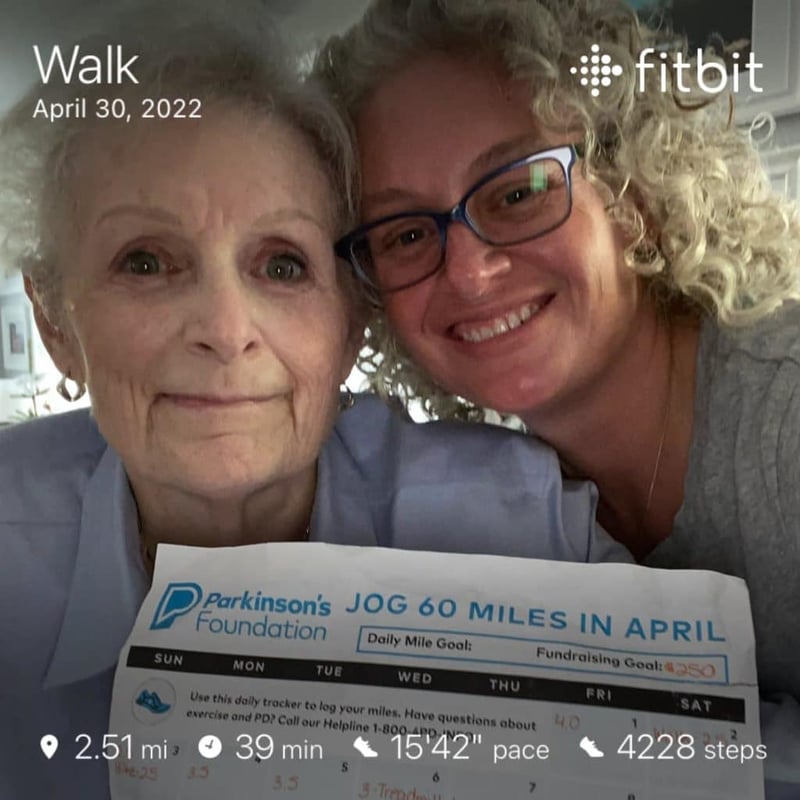 5 things you really need to know
Before we get into the key results of Jog 60 Miles in April (because we know that's what you're here for, people), here are 5 things to note about Parkinson's Foundation's pilot Facebook Challenge:
This was the Parkinson's Foundation's first-ever Facebook Challenge. Their goal was to have 1000 people join their Facebook Group with 700 of those setting up a fundraiser, raising $100,000.
The team offered a t-shirt as their incentive and worked with PromoSpark to fulfill and distribute to their fundraisers. They sent 750 t-shirts and spent $10,000 on the incentive and shipping.
They also worked with Nonprofit Megaphone to help with their Facebook ad targeting and management, using Canva to create imagery for ads and Facebook group posts.
Their Facebook Challenge had incredible group engagement with fundraisers sharing their stories and encouraging one another. Their top fundraiser was new to the charity and raised $10,000 whilst another fundraiser got engaged during one of their walks!
The team were keen to reach areas of North America that they couldn't be in physically, to help engage potential supporters and offer their digital services.
Okay, ready for the numbers? Jog 60 Miles in April resulted in 1,003 Group Members, and 375 Active Fundraisers with an incredible average raised of $533 and a cost per dollar of $0.11. You should be picturing us dancing right about now because that's what we've been doing non-stop since these results came in.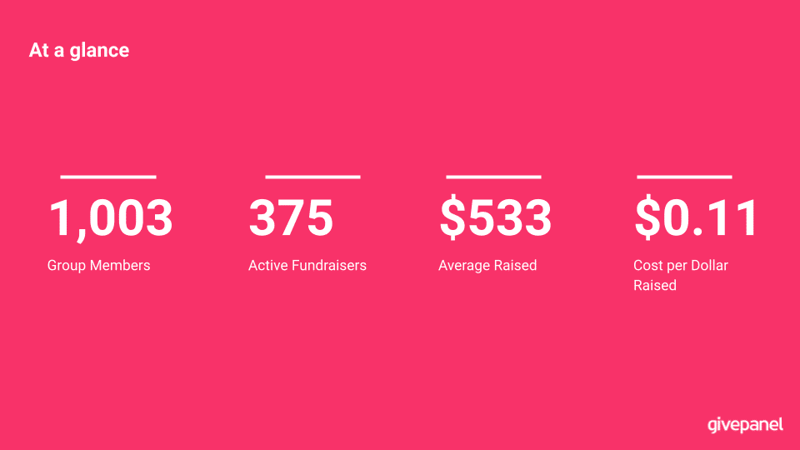 However, these results don't just happen by themselves and if your nonprofit is thinking about entering the world of Facebook Challenges, there are some things that you should consider first.
Top tips for managing a Facebook Challenge
New to Facebook Challenges, the Parkinson's Foundation team used their first pilot Challenge as a way to learn and grow for their next one. Here are 6 things they discovered during Jog 60 Miles in April:
Consider your resourcing capabilities
It's important to maximize your time, especially if you're a small team. By outsourcing their incentive fulfillment and getting support with their Facebook ads, Parkinson's Foundation were able to spend more time where it mattered most – in the group.
Know what's right for your audience
Parkinson's Foundation were keen to provide a Challenge that suited their supporters. Fran suggests looking at your demographics, including age and location, before deciding on your Challenge format. Our Facebook Challenge quiz will also help determine whether your nonprofit is the right fit for these virtual peer-to-peer events.
Get your fundraisers fundraising
Try out different ways to engage your fundraisers and get the ball rolling. Ask them to skip a coffee a week and donate instead, or provide content they can share to their donors.
Be wary of outliers
Whilst the top Challenge fundraisers did an incredible job, it's important to note that not every Challenge will have $10,000 fundraisers! Be wary of these stand-out figures when it comes to forecasting your next event.
To Messenger or not to Messenger?
Parkinson's Foundation tested using Messenger as part of their onboarding journey but found that they wanted to keep this space free for those that needed to talk regarding their experience with Parkinson's. Consider where your supporters need you when you're planning your Facebook fundraising strategy.
Use email for segmented stewardship journeys
And finally, we've saved the best tip from the Parkinson's Foundation for last. Steward fundraisers with a thank you via email and ask them to share their story or connection to your cause in return. Use those stories on Facebook to then encourage others to create their own Facebook fundraisers, creating an email journey cycle of content and engagement. Simple but effective.
How can GivePanel support?
Prior to joining GivePanel, Parkinson's Foundation found that the number of Facebook fundraisers they were beginning to get were becoming unmanageable, and messaging, stewarding, and supporting those fundraisers was a laborious and time-consuming process.
By joining GivePanel, the team were able to use the dashboard for a simple, quick overview of their Facebook fundraising whilst the ability to match fundraisers meant turning what was once a manual task, into something that could be done quickly and efficiently, allowing the team to focus their efforts on vital stewardship and engagement.
For their Jog 60 Miles in April Challenge, the Parkinson's Foundation found GivePanel most useful for our advertising and event advice, the email journey tool for stewardship, and our sector expertise. Fran said:
"GivePanel was a great option for us where we could directly be on page with our fundraisers, and be able to communicate in the space where they're fundraising. If you want (Facebook fundraising) to be active, if you want to grow that revenue, and you want to actually invest in those fundraisers, then that's when you want to start considering a product like GivePanel."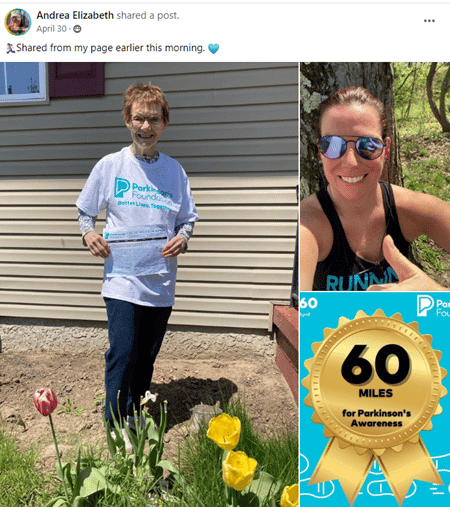 Find out more about Parkinson's Foundation's awesome Facebook Challenge by reading their success story in full.
Ready to explore Facebook Challenges?
Take a look at our guide to planning the perfect Facebook Fundraising Challenge in 2022. There, you can download our free Calculator Tool, enter what you think you can spend on resourcing your Facebook Challenge, and generate meaningful ROI projections.
Book a GivePanel Demo
Book your 30 minute demo with one of our awesome Facebook Fundraising specialists today to see if GivePanel could help you supercharge your Facebook fundraising.
More Resources