Blog The importance of storytelling in peer-to-peer social fundraising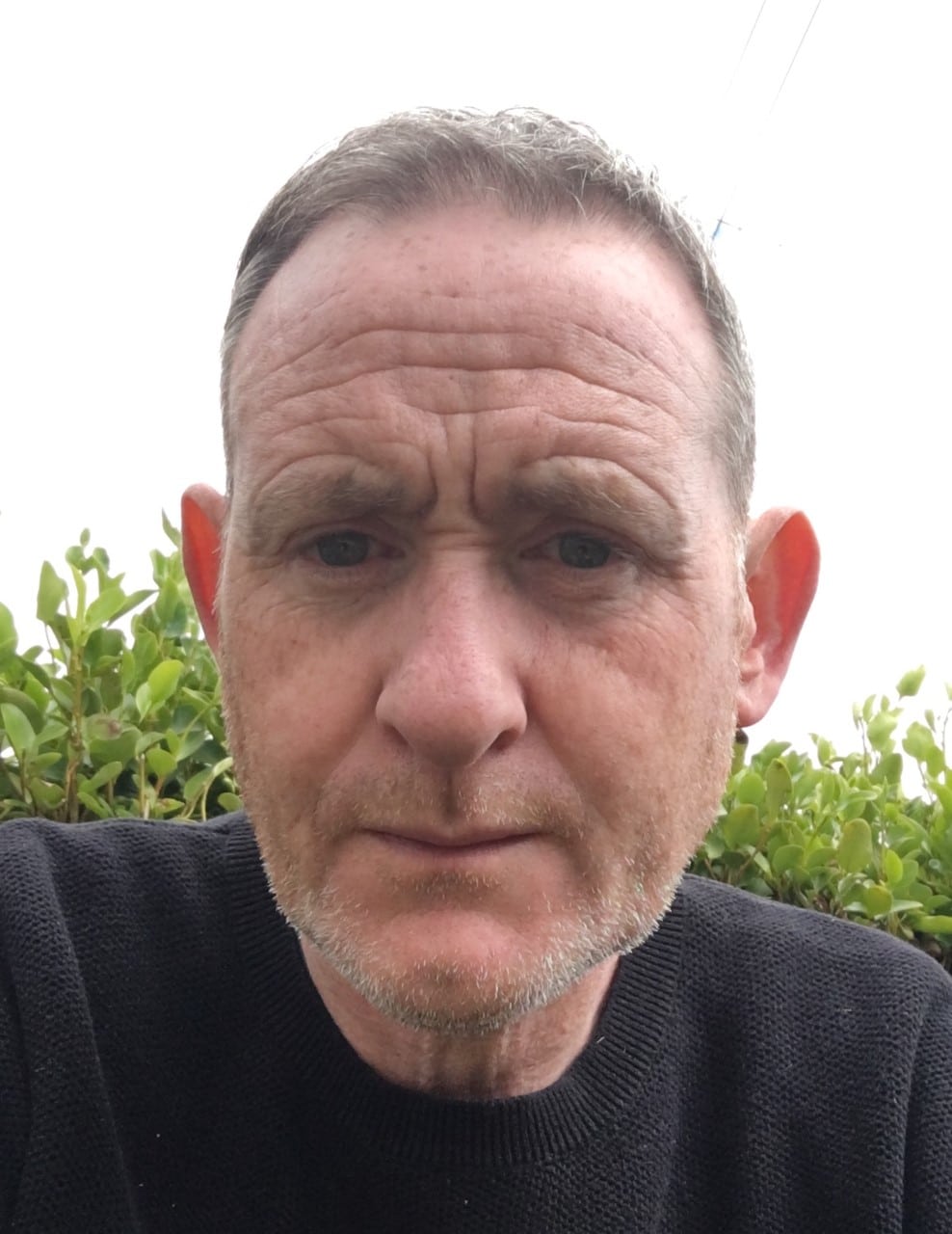 The importance of storytelling in peer-to-peer social fundraising
The art of storytelling is as old as time and has long been how we humans communicate and share information. From drawings on cave walls, parables told by religions, bedtime stories as a child, to series binging on your streaming network of choice, nothing captures our attention quite like a great story.
Stop for a moment and look around your everyday life; you will see we are surrounded by stories. They form our conversations, social media content, our entertainment, and are the main driver for most marketing and advertising regardless of the channel or sector, product, or service.
What do we mean by storytelling?
Storytelling is the vivid description of ideas, beliefs, problems or issues, and personal experiences through narratives that evoke powerful emotions, insights, and response. It allows us to connect with peoples' values and how they see the world.
A great story needs structure, tension, conflict, and resolutions. It should take you on a journey. Above all, a story should be about people, their dreams and desires, loves, and hates, problems and passions. This is known as the narrative arc.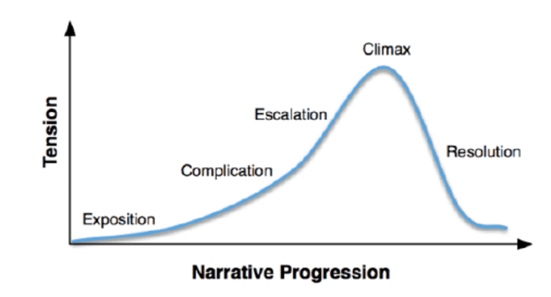 Why is it important for peer-to-peer social fundraising?
Storytelling is one of the most important tools for all fundraising. It works so well because it taps into our emotions and makes us feel. The human brain is wired to think in stories, and this helps us to make decisions. Fundraising works best when we can connect the head and the heart to make the decision to give your first donation, continue your monthly contribution or sign up to participate in a Facebook Challenge.
Social media is powered by storytelling. It's in every post or reel. It's what captures our attention when we are scrolling and are grabbed by the content that interests us the most. Stories are literally part of the Facebook and Instagram platforms. Social fundraising is all about meeting your supporters where they are, so it's only natural that storytelling should be at the core of that.
Peer-to-peer fundraising is so important for nonprofits as it enables them to vastly increase their reach and ability to raise funds by tapping into individuals' networks. These networks are established and connected on social media and that's why social fundraising is the perfect match for peer-to-peer fundraising.
How to use storytelling for your next Facebook Challenge
For Facebook Challenges, storytelling begins with your ads. Here you are telling people what the Challenge is, when it takes place, and the impact the funds raised will make. You are also using images that connect with your target audience and tell the story of the Challenge in action.
Once somebody completes the lead form and shows they are interested in participating in the Challenge, there are two key stories that need to be told...
The first is the story of your organization
This should clearly communicate the need for and impact of the funds you are asking people to go to their networks to raise. It should be focused on the problem, the people, animals, or issue that will be positively impacted. It should not be about your brand, your board, or the inner workings of your team. Remember the power of one and that people give to people, they don't give to stats. A great story about one person that your nonprofit is helping will do more for your brand than a logo, tagline or infographic ever will.
The channels for telling your organization's story are the Challenge group and email journey. Remember that when people first join the group, they are still in the consideration phase – they are not yet converted to an active fundraiser. You've got to make that happen.
So, your story needs to:
engage,
inspire,
motivate,
and finally, convert.
Here's how to tell your story in 5 steps…
There is a person that the Challenge participant can relate to.
This person faces a problem.
They struggle against this problem. The problem is too big or too difficult for them to solve on their own.
Your organization can help this person, but funding is needed to do so.
It turns out that the one who can help is really the Challenge participant, because they are the one who can make it all possible.
Use a combination of great narrative and powerful images that connect with your audiences' emotions. There is a reason why "a picture speaks a thousand words" is an old saying. Great fundraising happens when we facilitate connecting the donor / supporter to the positive impact. Make your Challenge participant the hero, they are Batman; your organization is Commissioner Gordon.
To get group members to engage with your post, use your opening text to prompt them for the action you want them to take. For example, "Post a ❤️ to show your support for Anne. Read her amazing story👇".
The second is the story of the Challenge participant
The purpose of your Facebook Challenge is to raise funds to carry out the mission of your organization. The people who are going to do this are the Challenge participants. Peer-to-peer fundraising won't happen if all the great content stays in the group. That's why it's so important that they tell their story to their network.
The story of the Challenge participant needs to reach out – inform – connect – motivate. The place they should tell their story is on their fundraiser, as that's where they will get donations.
The story they should tell someone…
Why they are doing the Challenge and what it means to them
Is it in memory of a loved one?
Is it gratitude for the care they or a family member received?
Is it a personal motivation to lose weight or get fit?
How they are doing
Tell their journey through the Challenge.
Regular activity tracking posts.
Show the commitment it takes to complete the Challenge.
Why fundraising is needed.
What they have achieved
They've completed the Challenge.
How much was raised by the group.
The impact for the of the funds raised
To get Challenge participants to post regularly to the fundraiser you must give them a reason to do so. Use the information in the registration pack you send to direct them to post a selfie in their Challenge t-shirt on their fundraiser. Create milestone markers that they can use during the Challenge.
The best way of getting them to post regularly to their fundraiser is to make it a rule for the Challenge, that the fundraiser is the place to log their distance, steps, squats etc. Only those who do this will receive the finishing reward, e.g. a medal. By doing this, the participant will be telling their Challenge story.
The key to successful peer-to-peer digital fundraising has always been regular updates and posts to the fundraising page. This is no different for social fundraising. It makes the fundraiser visible and keeps it in newsfeeds.
When a person donates to a peer-to-peer fundraiser, their core motivation for doing so is to support the person that they know. They may never have been aware of your cause but by donating to the fundraiser of their spouse, sibling, friend, or colleague they are enabling the work of your organization. That's why getting your Facebook Challenge participants engaged with their fundraiser is so important, and storytelling is a great way to do this.
If they simply tell their story to their network, then the donations will come.
Book a demo
Want to know how we can help your organization to run high ROI Facebook Challenges? Book a 30 minute demo with a member of our team to learn more about what Facebook fundraising possibilities are available to your nonprofit!
Related resources