Blog How Facebook Challenges deliver massive income, awareness and engagement for nonprofits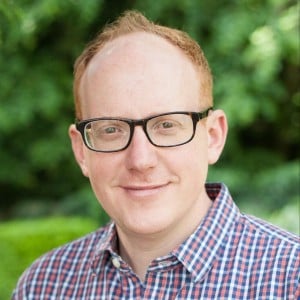 Nick Burne
November 11, 2021
How Facebook Challenges deliver massive income, awareness and engagement for nonprofits
Facebook Challenges can deliver massive income, awareness and engagement at a relatively low cost and at a level of control that fundraisers have never known before.
But how can you make your Facebook Challenges a success? What do you need to know about your supporters?
In this webinar session with Tom Hickey, a true pioneer in the Facebook Fundraising world, we take a deep-dive into the development and success of the Facebook Challenges model.
What we'll cover:
Why Facebook Challenges?
Are Facebook Challenges saturated?
Running Facebook Challenges as an ongoing campaign
What you need to know to make Facebook Challenges a success
Why Facebook Challenges work and are here to stay
How Facebook Challenges can work in synergy with other areas of your fundraising
What's next for Facebook Challenges?
Watch the webinar highlights below, or scroll down to continue reading more insight from Tom and the GivePanel team.
Watch the webinar
About Tom Hickey
With over 16 years' experience in fundraising, Tom is the founder of the fundraising consultancy, What If, which helps great organizations to make the world we live in a better place.
Previously, Tom was Head of Fundraising & Communications at The Mater Foundation, leading the Fundraising & Communications team to inspire and enable donor support to deliver exceptional patient care at The Mater Misericordiae University Hospital.
Tom had responsibility for all fundraising activity at The Mater to ensure strategic growth and long-term sustainability through a diversity of income channels, and was instrumental in pioneering the development of Facebook Fundraising Challenges using digital marketing to drive growth.
Now – over to Tom!
So, why Facebook Challenges?
We've all been there, where we've organized fundraising events and committed a lot of resources to put plans together – with a lot of heavy lifting involved! But despite thinking we have a great idea, we push the fundraising event out there, and then it doesn't work.
At The Mater, I started trialling Facebook Challenges in 2018. The level of growth we were able to experience in a very short period of time was incredible; bringing our income from 3 million euros up to 6.6 million euros in 2020. Facebook Challenges really do give you a level of control that we've never really known before as fundraisers – combined with a huge potential for new income.
We were able to engage around 80,000 people directly through their Facebook Challenges and reach over 3 million people. For some people in the US, and maybe in the UK, those numbers might seem small. But in an Irish context, that's huge.
Most importantly for fundraisers, the impact for patients and families at The Mater Hospital that Facebook Challenges had made a huge difference, and that's ultimately the case for all of our organizations: what you're looking to do is to make an impact for your cause.
Are Facebook Challenges saturated?
Before we go any further, let's get one thing straight. Facebook Challenges are NOT just a fad! They aren't just like the Ice Bucket Challenge. Facebook Challenges are rooted in fundraising principles, which is why they're here to stay.
One of the common things customers say to me is, "Oh, isn't it over? Should we launch challenges or are there too many challenges happening? Maybe challenges are saturated? Are they saturated?" Those kinds of things.
Just taking the UK as an example, the number one reason why organizations think that Facebook Challenges are saturated is because it is an ad-driven model – so they see a lot of ads in Facebook for challenges and think that the area is oversaturated.
But when you think about it, 10 organizations running challenges isn't that much. We estimate that in the UK there's been around 300 challenges from 100 organizations. If the average is around 2,000 people doing a challenge, that's actually quite high, because a lot of those challenges are smaller organizations doing more local stuff. That's 600,000 people that have done a Facebook Challenge.
For errors sake, let's double it. That's 1.2 million people. In terms of the amount of people you can target on Facebook, that's still less than 3% of the people you can target on Facebook in the UK!
The great thing about Facebook Challenges is that they're not just for marathon runners, or people who can cycle long distances. They're for everyone.
So, you can target a lot of that 44 million – and the evidence is that we've only reached 2.7% of our market for Facebook Challenges!
Run Facebook Challenges as an ongoing campaign, not an one-off event
It's really important to understand that there's real data and insight behind the Facebook Challenges model, not only in terms of the Facebook ads, but also in terms of how to develop them as a fundraising offering.
Facebook Challenges are campaigns, they're not events, they're not a one hit. And if you look at the different stages of a challenge, a classic campaign fundraising, it's awareness, interest, conversion, participation and follow up.
The methodology and learnings that you will take from Facebook Challenges can be applied to other areas of your fundraising mix. And it will work because it is classic campaign fundraising.
Let's look at what we as fundraisers have traditionally thought of as 'challenges'.
Traditionally, we've thought of challenges as large groups of people coming together to complete an event, such as trekking the Great Wall of China, climbing Mount Kilimanjaro, or running the London Marathon. These are all about large groups of people coming together, all building to one big day where the challenge takes place.
When people sign up for these challenges, that's pretty much a 9-12 month engagement period. There's so much that they do that we don't see in the weeks and months running up to the big event. We don't see the hours of training on their own, early morning runs, early morning cycles…
For example, if you're doing a marathon, everybody thinks that it's all about 26.2 miles on the day. It's not. It's about the six months of training, running over 500 miles in the lead up to the main event. Hours, days, weeks of training alone, covering miles that nobody ever sees. That's what it takes to run a marathon.
Let's be honest, before Facebook Challenges, we all had friends on Facebook who would post their MapMyRun and it got no engagement. It got no likes. That person was left feeling deflated.
So we thought, what could we do? Could we bring this all together and make every mile, every step part of the challenge and make it all matter?
What you need to know to make Facebook Challenges a success
The first thing we did when I joined The Mater was survey our donors and supporters and get to know them and what's important to them. We did this so we could know from day one, what it was that supporters wanted to engage with and what they wanted to see the organization doing.
We needed to understand:
Who takes part in fundraising challenges and why do they do it?
What are the barriers for them taking on a challenge?
What fears or concerns do they have about taking part in a challenge?
Once we had this information, we had to work out how to offer a challenge that:
Supporters could do it at a place and time that suits them
That provides structure and progression
That's easy to sign up to
That makes fundraising simple and straightforward
That provides a sense of achievement
That provides companionship, encouragement and a sense of belonging
And, most importantly, that was cost effective for our organization
Creating a traditional fundraising challenge would mean:
Booking a venue
Drafting an event and safety plan
Finding volunteer marshals
Buying insurance
Finding a sponsor
Building a microsite
Booking expensive ad space (that we can't control) to generate leads for sign up
A PR plan
This is a lot of time, energy and resources for an organization to take on. Which brings us to Facebook Fundraising and how we came to develop the Facebook Challenges model.
Why Facebook Challenges work and are here to stay
We're confident and have the results to prove that Facebook Challenges work and are here to stay.
Facebook Challenges work for supporters because they are all about the participant. Remote challenges give them control and fit within their busy lifestyles. Facebook's tools also make it easy for people to sign up to challenges through their brilliant user experience.
One of the key things that we learned from the Facebook Challenges was the value of companionship and encouragement, and a sense of belonging that people got from signing up for those challenges.
Running a successful Facebook Challenge takes time, energy and resources. You shouldn't try to achieve everything all at once, but digital allows you to get scale at a low cost. I worked a ratio of 3:1 of leads (someone who signs up) to conversions (someone who raises at least one dollar, euro or pound for your nonprofit).
Here's how my work on Facebook Challenges at The Mater developed over several years:

It's important to say that, for challenges to succeed, your organizational culture has to be right. How would you describe the culture in your organization? Is there real buy in for Facebook Challenges and trying new things in general?
Our job as fundraisers is to connect our donors and supporters with the impact at the end. We're facilitators to help the dreams come true of those donors and supporters for their chosen charities.
If you can get organizational buy-in to put resources behind Facebook Challenges, it's a win-win for all. We have seen over $200 million raised for charities through Facebook Challenges in 2020, and this will grow even more over the next few years.
How Facebook challenges can work in synergy with other areas of your fundraising

When budgeting and planning, don't look at each fundraising area in isolation, look at your acquisition budget overall and spread that acquisition budget to the areas where it's going to work best.
It's important to have a diverse mix of supporter acquisition activity and how you spend your acquisition budget. Digital should be strongly featured in that. Here's why:
Nonparticipants can be converted to regular givers at a low CPA
Participants can become advocates for your cause
Challenges are the perfect offer for corporates to engage their staff
Remember, the approach you take for Facebook Challenge campaigns is the same methodology and approach that works for other fundraising campaigns. And if you can make your Facebook Challenges a success, you now have a ready-made pool for future challenges or events!
Ready to explore Facebook Challenges?
Take a look at our guide to planning the perfect Facebook Fundraising Challenge in 2022. There, you can download our free Calculator Tool, enter what you think you can spend on resourcing your Facebook Challenge, and generate meaningful ROI projections.
Book a GivePanel Demo
Book your 30 minute demo with one of our awesome Facebook Fundraising specialists today to see if GivePanel could help you supercharge your Facebook fundraising.
More resources