Blog How thanking your Facebook fundraisers can double your acquisition efforts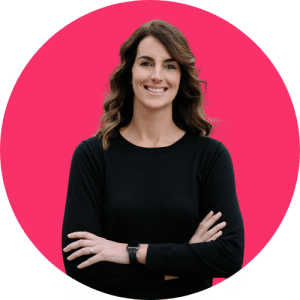 Megan Rouse
October 26, 2021
How thanking your Facebook fundraisers can double your acquisition efforts
Every day we say "thank you".
We thank the Starbucks barista, the stranger in front of us that holds the door open, the friend that calls us on a bad day. But many of us are guilty of not thanking some of the most amazing supporters that come to us – our Facebook fundraisers.
These individuals actively seek out our cause and raise tremendous amounts of money. We need to say "thank you" – not only because it is the right thing to do, but because it will help strengthen acquisition efforts and overall revenue.
In a session during the Peer-to-Peer World Conference, Megan Rouse, Senior Vice President of Strategy and Development at GivePanel, and Ashley Alberto, Senior Director of Individual Giving at the National Office for the American Foundation for Suicide Prevention (AFSP), explored how AFSP took the human-to-human approach to thank Facebook fundraisers, and the amazing results they saw – both in increased revenue, and stronger relationships with their newly acquired customers.
Watch the webinar: How thanking your Facebook fundraisers can double your acquisition efforts
Here we are focusing on the core problems with Facebook fundraising, how we can solve it, and why it's important to not only thank your fundraiser – but also to bring them into your organization. Then we'll share actionable steps you can start doing right now to help with your Facebook fundraising to really optimize your results, raise more money, and get more people into your donor database.
Before we dive in, does this sound like you?
You've set up Facebook fundraising, but you're not exactly sure what you should be doing. Maybe you're starting to see some of those birthday fundraisers pop up, but you're not really seeing a huge increase in revenue or engagement. Do you keep hearing how other nonprofits are having these amazing results, but you're not really sure how to do it?
If that sounds like you, the good news is GivePanel's work with AFSP has proven solutions for all of these things – and we're going to take you through exactly what we did with them to create such amazing results! Not only have AFSP maintained their fundraising average as their number of fundraisers have fluctuated throughout months, they've also increased their data capture rates (that means growing their house file) and created a supplemental user journey which has brought fundraisers in; making them feel more connected with the organization.
About the American Foundation for Suicide Prevention
Established in 1987, the American Foundation for Suicide Prevention (AFSP) is a voluntary health organization that gives those affected by suicide a nationwide community empowered by research, education and advocacy to take action against this leading cause of death. AFSP is dedicated to saving lives and bringing hope to those affected by suicide.
How AFSP started with Facebook Fundraising
When Facebook really started exploding with birthday fundraisers, AFSP saw a lot of people supporting them, which was great. But, they had no idea how to get in touch with their supporters, how to even thank you, really how to do anything – because if any of you have pulled a report from Facebook, it's hit or miss what kind of data you get. It's also an all-inclusive report so sifting through the data, sorting it and trying to understand what you're actually seeing is really difficult, let alone reporting internally.
What AFSP wanted to do first and foremost, was to have the ability to reach out to their organic fundraisers and say thank you, then also educate them about AFSP and their mission.
They went through some trial and error, testing out some automated systems, but ultimately found the issue was that due to the nature of AFSP's mission, people quickly were asking: "Am I talking to a real person?" That's where GivePanel came in.
With GivePanel, AFSP was able to create a messaging journey as a way to email supporters and a conversation between two people. Ashley Alberto says, "This has been really beneficial for us and is a more meaningful way to engage the people who are creating Facebook fundraisers on a more human level."
Why Facebook Fundraising works so well
Social fundraising is disrupting traditional online fundraising. Facebook has now raised over $5B through their fundraising tools. The best news? This doesn't appear to be slowing down anytime soon.
Here's why Facebook Fundraising works so well:
Scale: there are now 2.9 billion active users on Facebook and they're logging in multiple times a day
Network effects: fundraisers are already connected to their donors (friends and family)
Frictionless: the best user experience for fundraisers by far
Acquisition: nine out of 10 fundraisers are brand new to the organization they're raising funds for
Cost: acquisition is happening organically on Facebook and is FREE for your organization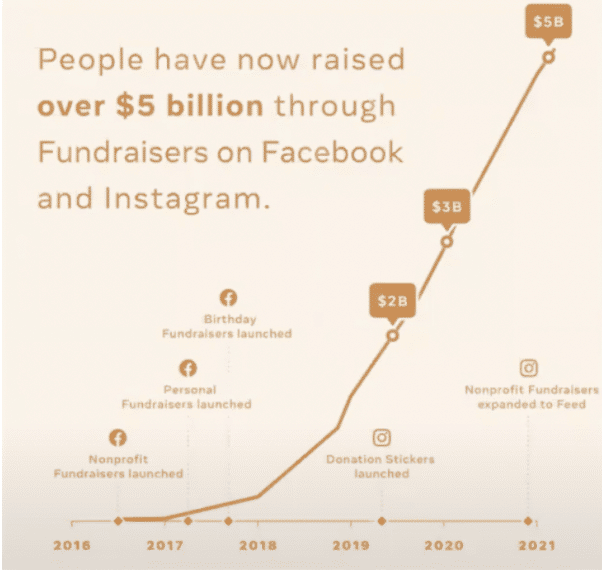 The Facebook Fundraising data problem
Facebook fundraising presents both an opportunity and a problem for fundraisers. Reports are provided, but they can be very difficult for nonprofits to use for the following reasons:
The reports have little to no data or donor contact details
Organizations have less ownership and control
There is a lack of charity admin features
Reporting is minimal and confusing
Facebook provides very limited support products and tech support
So, while Facebook fundraising tools offer a lot of wins for an organization, there are still some pieces that need to be enhanced to fully optimize fundraising revenue.
That's where the partnership between GivePanel and AFSP comes in. Below, we explore the three secrets of how AFSP enhanced their Facebook fundraising with GivePanel.
1. Thanking your Facebook fundraisers
The most important thing for you to take away from this article is why it's important to thank your fundraisers.
The Facebook donor stewardship journey is free, easy, and you see the benefit immediately from your donors. AFSP's top priority with Facebook fundraisers is to recognize their amazing work, but how could they do this in a meaningful way? How could they engage with their fundraisers and steward them into further involvement with the organization?
One of the things that AFSP does well is their Facebook recognition program, which allows AFSP to offer incentive items once fundraisers reach certain milestones. AFSP started asking those who redeemed a gift to send a picture with what they received, as well as a quote about why the organization was important to them, and why they wanted to do a fundraiser and support the cause.
Here are two examples of responses from that outreach: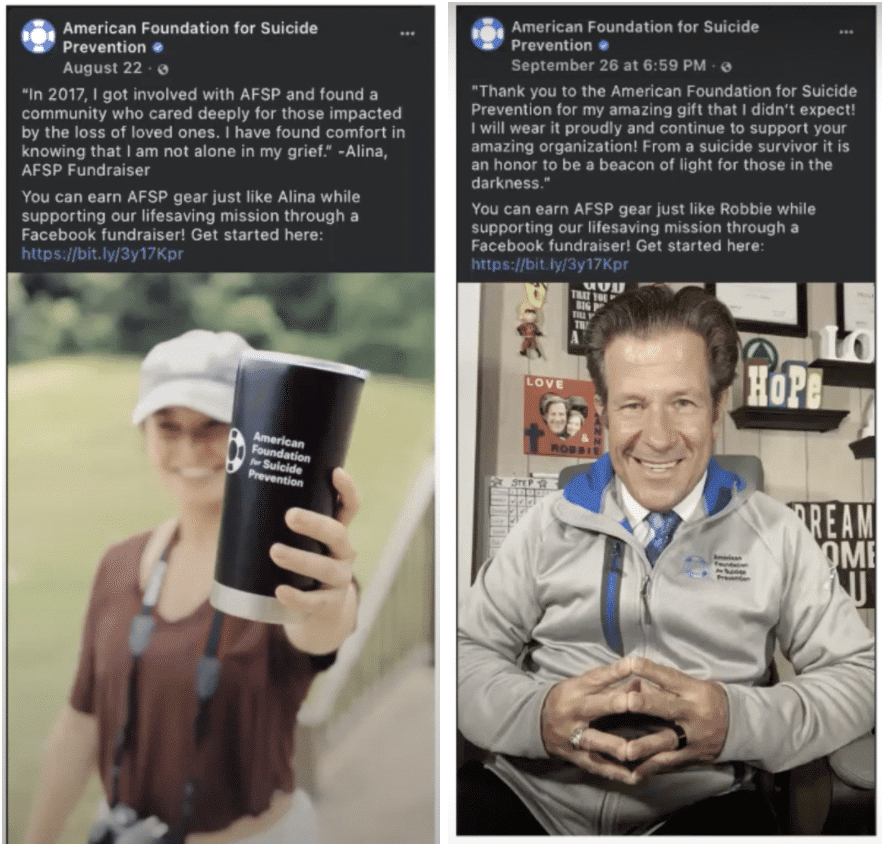 These amazing posts are not just heartwarming and a great collection of user generated content for AFSP. This enhanced thank you journey creates a stronger relationship between the fundraiser and the organization, and has proven to be a very valuable engagement touchpoint with fundraisers.
Here are our best practices for thanking your fundraisers on Facebook:
Make sure these messages are personal, meaningful and short.
Messages should be written like you would talk to a friend/family member and signed by one person at the organization.
Be consistent when it comes to saying thank you to your fundraisers. GivePanel recommends thanking fundraisers every day.
Make a plan for how to thank fundraisers – when you will do it, the messages that will be sent, who will own the process internally, etc.
The best ways to post thank you messages to fundraisers are:

Day 1

–

thank you message #1 posted as a comment on the fundraiser created by post
Day 5

–

thank you message #2 posted as a post in the fundraiser

Take your time when posting: make sure to read about your fundraiser before you post. This will help make your messaging more personal.
50 is the magic number: if you post more than about 50 messages per hour, Facebook's spam setting may be triggered and you could be temporarily frozen out of your account.
2. Moving your fundraisers beyond Facebook
The work of AFSP is expansive, so it is important to educate fundraisers on the incredible work their dollars raised do for the organization and the community they serve.
It was important to AFSP to get contact data from as many supporters as possible, so they could have the opportunity to engage fundraisers, ensure AFSP is meeting the needs of all fundraisers, educate supporters on how their donations are being spent and show that all funds are being used wisely.
AFSP uses Facebook to acquire new supporters, but it is important that these new relationships are multichannel and don't rely solely on Facebook. The goal is to steward and cultivate these amazing new supporters. When an organization asks Facebook Fundraisers for their contact information, thousands of new contactable donors are then introduced to their house file. The goal is to further connect these individuals with the organization and convert them to regular donors or volunteers. This also decreases the dependency on Facebook; the platform that is making constant changes and controls all data.
When an organization moves supporters from Facebook to an email contact, they can then add them into their CRM to ensure the constituent is getting information and further stewardship – hopefully creating lifelong supporters of people who will get and stay involved.
One of the main things AFSP focuses on is the lifetime value of these new fundraisers. As a rule of thumb, GivePanels suggests that every new supporter moved beyond Facebook is worth about $100 in terms of lifetime value. GivePanel and AFSP have been testing and changing the approach to capture constituent data from Facebook and now see 40% of fundraisers providing their contact information to the organization.
AFSP has increased their donor capture rate by 167% since April and has also found that people who fill out the form are the people who really want to get involved.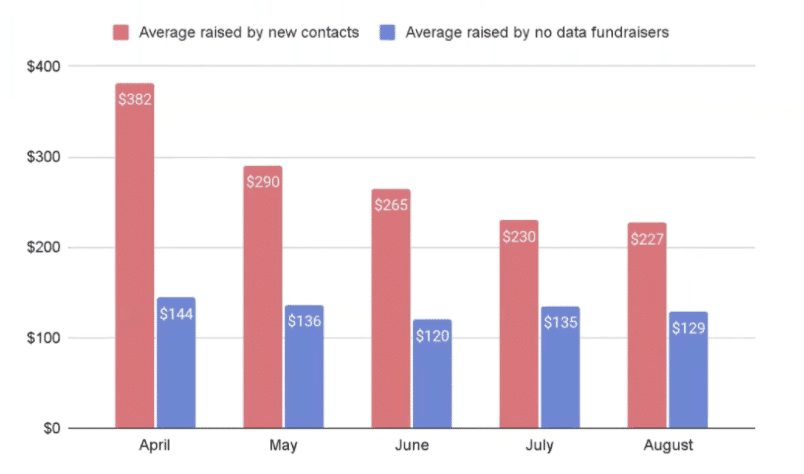 There are several best practices to follow when capturing donor data:
Ask for information twice (remember Day 1 and Day 5 thank you messages discussed in "thank your fundraisers").
Make sure to use a very short and concise form (example below).
Only ask for necessary data. This is very hard for a lot of organizations, but the more information you ask for initially the less conversion you will see.
Use language in your thank you messages to drive urgency. A phrase we love here at GivePanel is "this will really help our work".
The link to the form should appear above the "read more" message. Remember that people are busy when they are checking notifications on Facebook. Our goal is to show them everything they need without making them dig.
Once a form is submitted, take the fundraiser to meaningful content (i.e. read a story, sign a petition). We do not recommend asking for an additional donation at this time.
Here's what one of our email capture forms looks like – short and sharp!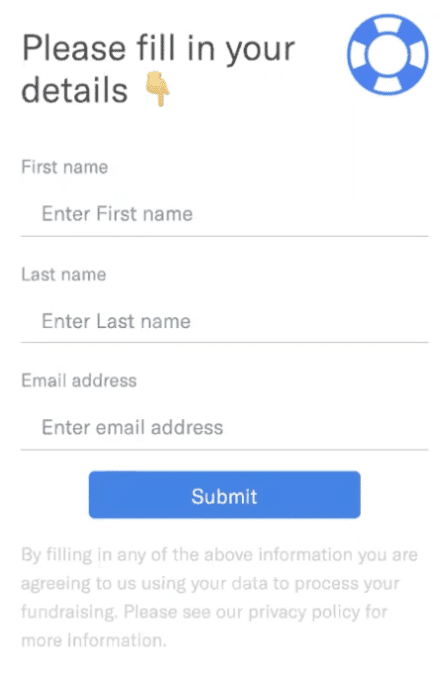 3. Personal email journeys for fundraisers
As we have mentioned, it is very important to move fundraisers beyond Facebook to connect with them in multiple channels, but are we sure email is a meaningful next step?
Through AFSP's experiences with Facebook, they have learned what information donors are looking for. The email journey adds a personal touch, but also allows AFSP to share resources and information to further engage these constituents.
Here are our best practices for the email journey:
Keep the emails short. Challenge your communications team to remove all fluff.
These emails should feel personal and relevant – your goal is to make them look and feel like an email someone would receive from a friend or family member.
They should be timely (i.e. after setting up a fundraiser, 5 days after setting up a fundraiser, etc).
AFSP's Facebook Fundraising results
Since April, AFSP has raised over $1.3 million with birthday and organic Facebook fundraisers, with their average raised at almost $167 per fundraiser.
We have found that people who provide AFSP with their contact information go on to raise 3x more than those that don't. This is great news as we are further engaging with the most impactful volunteers. AFSP also has seen an uplift in overall revenue when fundraisers are regularly and correctly thanked.
Since AFSP and GivePanel started working together, 2,542 AFSP fundraisers have provided their data. This translates to an estimated $254,000 lifetime value for the organization!
The important lesson here is that it's all about being more human. There is an immediate impact, as well as a future impact, when an organization thanks and stewards their fundraisers correctly.
Remember, it is important to steward fundraisers, but equally important to move them beyond Facebook and connect them to other parts of your organization.
How GivePanel helps with thanking Facebook fundraisers
Our goal at GivePanel is to give organizations as much time back in terms of resources as possible, and generally help make their lives easier. We think about GivePanel as a "power tool" where all of the things that you need to be successful with Facebook fundraising are housed in one place for your team.
While Facebook is a fantastic tool, some of the information that we get from Facebook, or how we can manage our fundraisers, is definitely not an easy experience. GivePanel is passionate about making that easier, as well as optimizing fundraising results.
Want to learn more? Book in a demo with us!
Related Facebook Fundraising resources