Speak to a social fundraising specialist today to find out how GivePanel could help your nonprofit raise more on social platforms.
Are you failing to meet your Facebook fundraising goals?

Are you worried about the impact of not being able to thank your supporters on Facebook?

Are you frustrated by the lack of supporter details provided to you by Facebook?

Do you want to grow your Facebook income 10x by harnessing the power of Facebook groups?
How Ronald McDonald House Charities Greater Western Sydney maximized fundraising to run a cost-effective pilot Facebook Challenge that raised over AU$235,000
Solutions used:
Facebook Challenges
GivePanel Partners
New to Facebook fundraising, but keen to fill a gap in their events calendar, Ronald McDonald House Charities Greater Western Sydney launched their first ever Facebook Challenge in August 2022 with Marathon in a Month.
We spoke with Michaela Britt, the nonprofit's Fundraising Manager, to find out how they encouraged supporters to raise an incredible AU$235,071.
Set the scene
Who is Ronald McDonald House Charities Greater Western Sydney?
Ronald McDonald House Charities GWS is an independent, not-for-profit organization dedicated to providing vital programs for families with seriously ill children. Based in Westmead, their house provides a safe space to stay for around 2,000 families per year but as Michaela notes, "the need is so great, oftentimes families are coming from 100km or more away to benefit from our services".
Peer-to-peer fundraising is a key focus for Ronald McDonald House Charities GWS's fundraising portfolio – running national campaigns such as Dance for Sick Kids and Earn Your Stripes. Despite this, the team had not considered Facebook fundraising a viable channel for income until learning of other charities' success with Facebook Challenges.
They knew that in order to give their supporters a great experience and manage their Facebook Challenge effectively, they needed a tool to help. Enter GivePanel and their pilot Challenge of Marathon in a Month.
What people are saying
We knew that actively posting, welcoming and thanking our fundraisers was going to be key to great fundraising results and an engaged community. The ease at which we were able to set these messages and journeys up, make amends based on our communities activity and segment our fundraisers, made the entire process much more manageable. I can't imagine how you'd run that just straight out of Facebook. It would be impossible.
The challenge
Marathon in a Month
A Facebook Challenge is a virtual event that runs solely on Facebook and leverages the power of social networking through ads, groups, and fundraisers. This means:
Lower acquisition costs
More fundraisers
And a chance to meet supporters where they already are!
Ronald McDonald House Charities GWS chose to trial Facebook Challenges when they recognized them as an opportunity to broaden their supporter base and try something new. With an agile team of three, a part-time member of staff to support with incentive fulfillment, and the support of agency Elevate Fundraising for acquisition ads, they launched Marathon in a Month in August 2022.
Despite being limited in ad targeting to New South Wales, Ronald McDonald House Charities GWS's pilot Facebook Challenge was extremely cost-effective. Here are five things the team did to maximize fundraising and return:
1. Incentives
Known for their stripey socks, the team used these as their Facebook Challenge incentive. Existing stock was used, which meant a low upfront cost, and their size ensured minimal costs for postage and packaging.
2. Competitions
The team ran weekly competitions during the Challenge month, making use of existing stock to encourage fundraising and engagement. Various goals included reaching the default Fundraiser total, receiving one or more donations on their Fundraiser, submitting photos with their incentive, and filling out a post-Challenge survey. After each competition, the team saw an uplift in fundraising whilst also generating engagement and content in the Facebook Group.
3. Fundraiser Default Target
On average, it costs Ronald McDonald House Charities GWS AU$160 to accommodate a family for one night in their House in Westmead. To connect their mission with Marathon in a Month and provide their supporters with a tangible ask, the team chose to set their default Fundraiser target at AU$320, or the cost of a two-night stay.
4. Importance of Supporter Touch Points
Throughout their Facebook Challenge, the team utilized GivePanel's email tool and on-page messaging for various points in the supporter journey and the Facebook Group – ensuring they reacted or replied to every post. Michaela also noted their additional touch points, including personalized fundraising posters with individual QR codes and profile photos with the nonprofit's Challenge frame. This provided more opportunities for one-on-one conversations with supporters and encouraged fundraising throughout the campaign.
5. GivePanel's 1-Click Registration with Fundraiser Activation
Halfway through Ronald McDonald House Charities GWS's acquisition month for Marathon in a Month, here at GivePanel, we launched our new Registration Form with 1-Click Fundraiser Activation, allowing supporters to register for an incentive and set up a Fundraiser in one step rather than two. Michaela notes that this addition to their supporter journey significantly increased Fundraiser activation and supported their fundraising efforts.
The team initially targeted a stretch goal of raising AU$150,000 from Marathon in a Month. By the end of the Facebook Challenge, their supporters had raised a total of $AU235,071, smashing the original goal and cementing Facebook Challenges as a viable income stream for the nonprofit.
The GivePanel difference
Meeting supporters where they are
Ronald McDonald House Charities GWS joined GivePanel with the sole purpose of running a Facebook Challenge, recognizing the difficulties of managing this through the Facebook platform alone. With our partnership connection to creative agency, Elevate Fundraising, the nonprofit felt that they could trust GivePanel to support their fundraising efforts.
Michaela notes that there were two key areas of the GivePanel platform that the team found invaluable during the running of Marathon in a Month:
The ease in communicating with supporters which Michaela says was "fantastic" and that she believes they wouldn't "have been able to manage through Facebook alone."
The reporting functions allowed them to stay up-to-date and reactive throughout the Facebook Challenge campaign.
When asked if Ronald McDonald House Charities GWS would recommend Facebook Challenges to other nonprofits, Michaela replied "I certainly would and I have… if you're willing to put the time into stewarding those fundraisers and have the right platforms, you can really see some great results."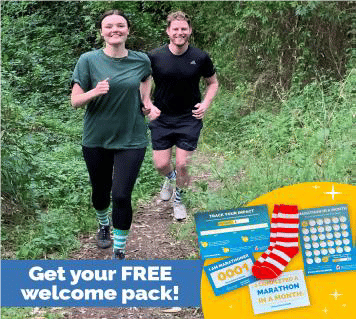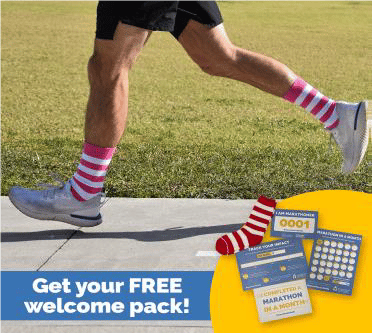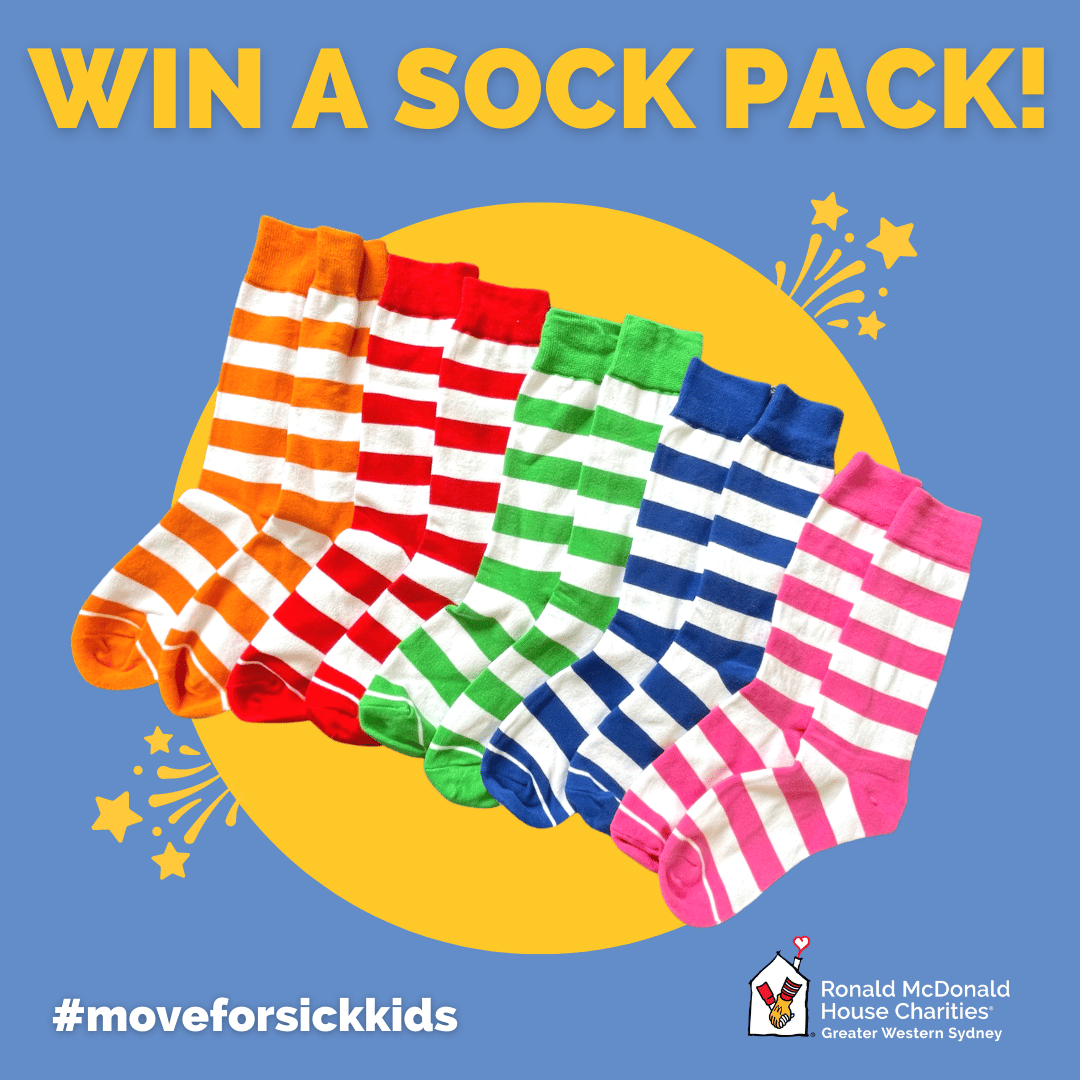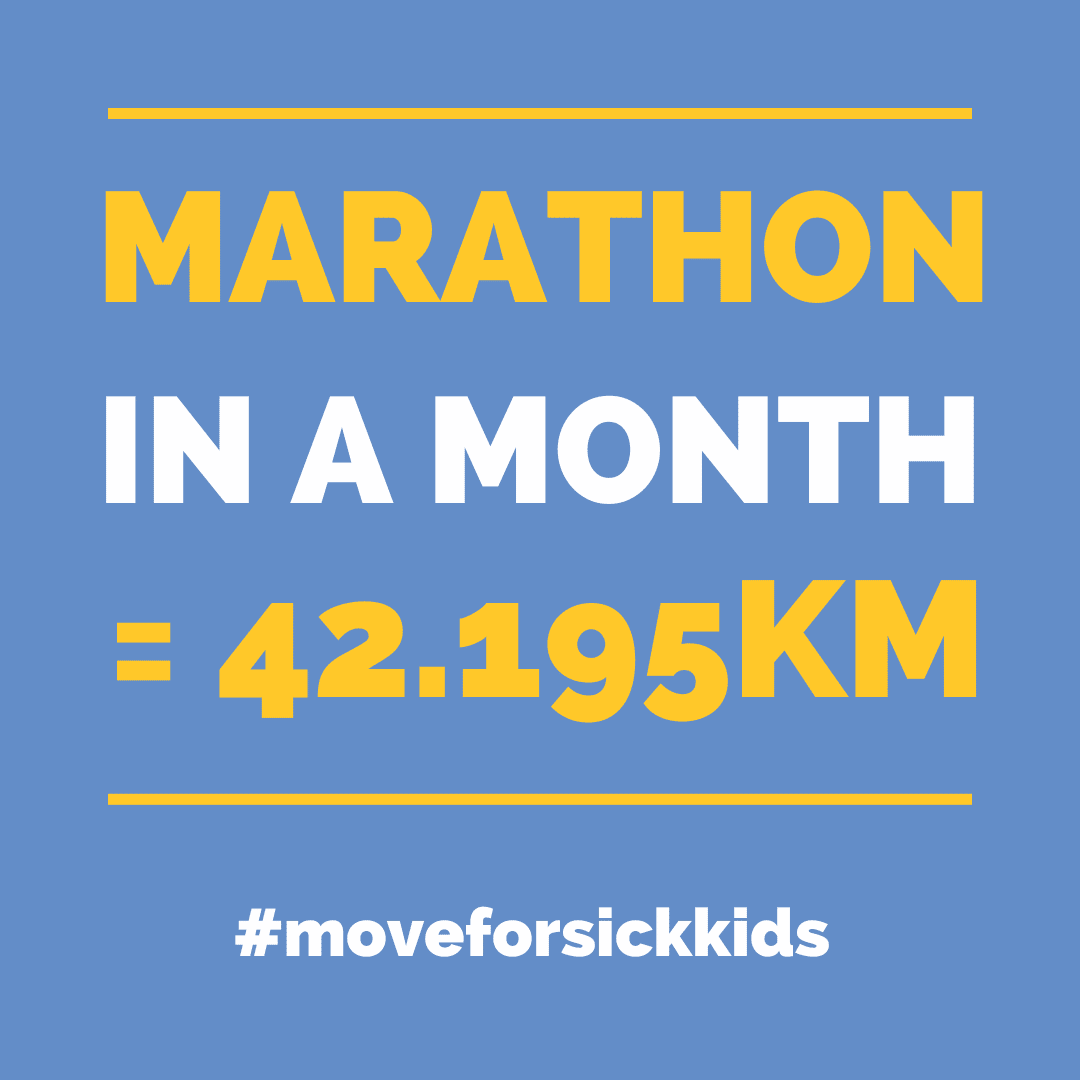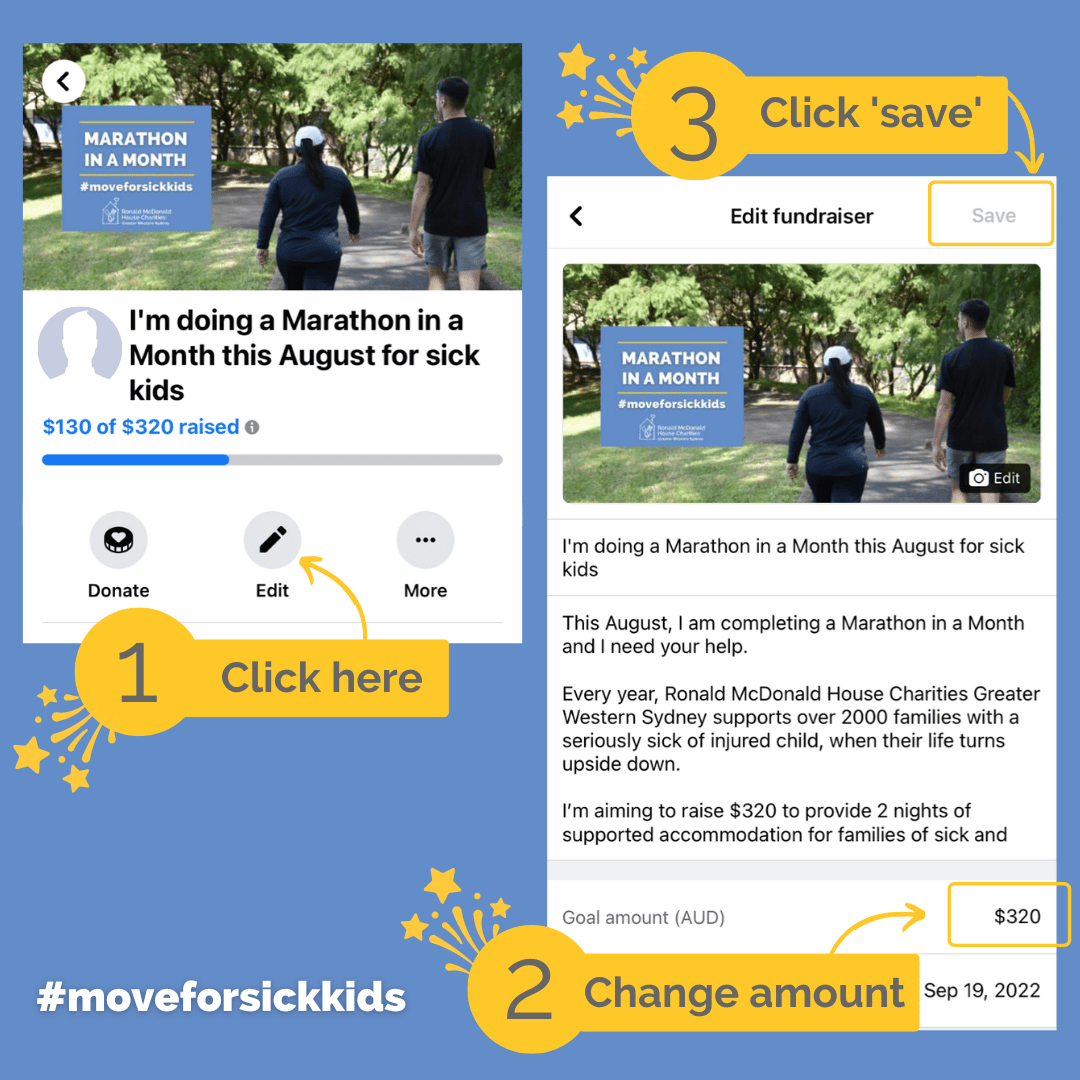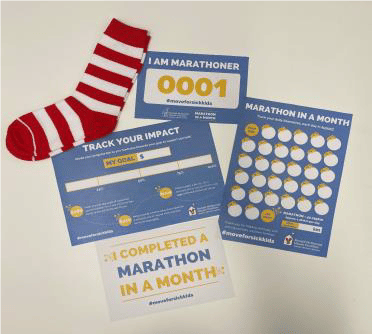 The results
The Challenge in numbers
AU$357.80
Average Raised per Active Fundraiser
Final thoughts
Top tips from Ronald McDonald House Charities GWS
Having run a successful Facebook Challenge pilot, the Ronald McDonald House Charities GWS team is planning to continue with the social media income stream and have another two Challenges planned for 2023.
We asked them what their 3 top tips are for introducing Facebook Challenges to your nonprofit:
Do your research into the current market and understand what other charities are doing through channels such as GivePanel webinars.
Have a working knowledge of Facebook and make sure your Giving Tools are turned on.
Get the buy-in from your team and stress the importance of those small touch points that make all the difference to your supporter experience.