Blog Facebook Business Manager Best Practice: How to stay compliant when running Facebook fundraising campaigns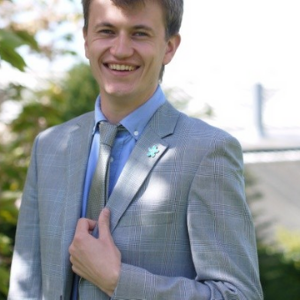 Harry Gardner
August 17, 2023
Facebook Business Manager Best Practice: How to stay compliant when running Facebook fundraising campaigns
Facebook's Giving Tools offer remarkable benefits to nonprofits worldwide, but navigating the realm of Facebook Business Manager Compliance can sometimes present its own challenges.
These challenges, if left unresolved, can disrupt crucial operations such as running Facebook Ads to attract new supporters, processing donations, and more. If these issues happen in the middle of a fundraising campaign, they can make events like Facebook Challenges stop halfway through.
In this article, we aim to shed light on these obstacles and offer practical solutions to overcome them, including the potential worst-case scenario: having your Giving Tools disabled by Meta.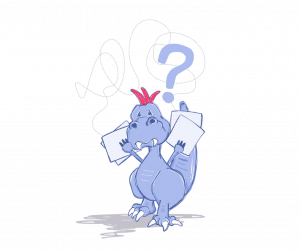 Disclaimer: The information presented in this article is accurate and up-to-date at the time of writing. However, we cannot be held responsible for any issues related to Facebook compliance.
What is the issue?
We hear from lots of nonprofits that they are getting their Facebook Giving Tools switched off or not receiving payments. In the worst case scenarios, this happens in the middle of a Facebook Challenge – disaster!
But why is this? What typically happens is Meta reaches out for verification on either your nonprofit's bank account or Financial Administrator. These messages usually go into your nonprofit's Facebook page support inbox (more on this later). If this isn't checked regularly, then you may miss the messages and Meta will continue by pausing payments or turning off your Giving Tools.
We encourage charities (like yours!) to create a process to:
Make your teams aware of their page support inbox
Make sure they regularly check it
Keep your Financial Administrator details up to date
What are Meta checking for?
Facebook Payments International Limited, which processes donations for European-based nonprofits, is regulated by the Central Bank of Ireland. As a regulated payment services company, Facebook Payments International Limited must follow anti-money laundering laws.
This means that Meta is required to ensure the information they have about a charity Facebook page that has access to Facebook Giving Tools is up to date.
As part of their regular reviews, they might reach out for more information. Meta states this information is for verification purposes only and will likely be:
Information for validating your bank account (the one that they transfer your funds to).
Information for validating the identity of the named Financial Administrator of your Facebook Page.
Validating your nonprofit's bank account
If your nonprofit is contacted by Meta with a request for information to validate your bank account you'll need to supply a bank document dated within the past 6 months that clearly shows the following information:
Name of Charity: Full organization name matching the name on the charity registry.
Address: Full address matching the address on the charity registry.
Bank Account: Full bank account number that matches the payout account on file.
Bank Information: Official bank contact information and logo.
They recommend a bank statement dated within the past 6 months that includes the above information. Once this request has been made, it is usually required within 14 days, otherwise, Facebook payouts can be placed on hold.
The Financial Administrator's role
There is a role on Facebook called 'Financial Administrator' that is unique to charities - this is the person who submits the paperwork to apply for the Facebook Giving Tools, and deals with any requests from Facebook for updated paperwork.
Only people with Financial Administrator status can view the Financial Administrator details as they're hidden from all other users. The Financial Administrator role is not listed with the other page roles in Meta Business Manager. There is another role on Facebook called 'Finance - view and manage', but this is not the same as Financial Administrator.
If you know who your Financial Administrator is, and would like to add a new person or update details, you can follow these steps. Please note, the person holding the current Financial Administrator role will need to carry out this process.
Step 1: Go to Payouts
Log in to Facebook
Click your profile picture in the top right
Click Settings and privacy
Click Settings
Click Account settings
Click Payouts
Step 2: Add Financial Administrator
Note: The new administrator must be a Facebook friend of the current administrator who is adding them in order to be available as an option. Only people who are following your charity's account can be added as Financial Administrators.
On Payout, click Settings in the bottom left
Scroll to the bottom
Under "Payout accounts admin", click Update
Enter the name of the user account that you want to add
If you don't know who your Financial Administrator is, you can access and update the details by following these steps.
Make a list of everyone in your organization who could potentially be the Financial Administrator (it's usually a Finance Director / Manager or similar), and get them to check the Payouts page. Only people with Financial Administrator access will be able to see this page. It's helpful to do this on a screen share call so you can confirm what everyone is seeing.
Once this page is accessed, select the 'Settings' tab.
Scroll to the bottom of this page to the 'Payout Account Admins' section where you can add/remove a Financial Administrator.
If no one in your organization can access the Payouts page, that would suggest that the Financial Administrator role is held by someone who has left the organization.
Contact your former colleagues and ask them to check and update the information (again, it can save a lot of time to do this on a screen share call rather than emailing details back and forth).
If the Financial Administrator is no longer with the organization and you can't contact them, you'll need to contact the Facebook support team through the support form to be added as the Financial Administrator.
In order to get the Financial Administrator changed, the support request will need to come from the account of the person you want to be listed as the new Financial Administrator.
To raise the support request, go to the 'Payment support for charities enrolled with Facebook' help page. Submit a request to 'Update account records', and select 'add/remove administrator for my non-profit'.
For this request, you will be required to provide a formal letter from the highest-ranking official of your organization authorizing who your organization would like to add as a new Financial Administrator.
If you would like to remove any Financial Administrators, you may let Facebook know who you would like removed in the letter.
Please note that your Financial Administrator must be aged 18 or over.
The letter must meet the following requirements:

Typed on a letterhead of the organization and includes both your organization's Facebook page URL and Tax ID.
Includes the new Financial Administrator's name, personal Facebook account URL, and email address.
Signed, either hand signed with a "wet" signature that is scanned and uploaded, or by using DocuSign by the highest-ranking executive.
The letter should be scanned and uploaded as a PDF file and must be clear enough to read for Meta to accept it.
Be dated within the last 6 months.
A copy of the new Financial Administrator's government-issued ID.
Where will Meta's compliance communications be sent?
The business support inbox is where any notifications about needing to update your organization's financial details, will be sent. We've listed a step-by-step on how to find this:
Select the page you want to check - you'll need to switch out of your personal profile using the profile switcher in the top right corner.

Click Help & support

Next, select Support Inbox

This will show you new and past messages from Facebook about your Page.
You can also access the Support Inbox here or via this Help Center article.


Managing Facebook assets safely
The above highlights how important it is to always record when any roles are created on Facebook, in a document outside of Facebook.
To safely manage your Facebook assets, and avoid having crucial fundraising functionality shut down when people leave your organization, we recommend doing the following:
Set a reminder to regularly check your page's Support Inbox. We recommend doing this a few times per week when you are planning or running a Facebook fundraising campaign.
Set up a central document on your organization's server, that contains all the details of who holds each role on Facebook (and other channels too). Digital Charity Lab has

a free template that you can download

.
Add Facebook account checks to the exit process for staff leaving your organization - ensure they are removed from Facebook assets and replacements are added before they finish up. Proactively use the support form noted above to change Financial Administrators when people leave and join your organization.
Use a generic email address such as

finance@charityname.org

when setting up your Financial Administrator, so that any notification emails will continue to be delivered even if personnel change.

Ensure only real profiles are set up with access to your Facebook business pages and assets - second 'work' profiles are against Meta's terms and conditions and very frequently lead to problems with banning and suspension. Find out more about why your team can't use 'work' profiles, and how to fix it if they are already using them.
Need more support?
If you are a GivePanel customer who is having any problems with Facebook, contact us now and we will do our best to support you.
Want to supercharge your nonprofit's Facebook Fundraising?
Book your 30-minute demo with one of our awesome Facebook Fundraising specialists today to see if GivePanel could help you raise more with Facebook fundraising.
Related resources