Blog Giving Tuesday: How can I maximize my nonprofit's revenue?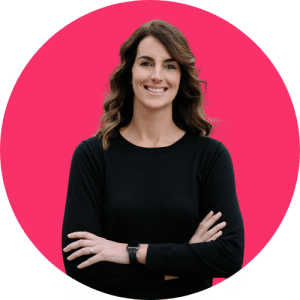 Megan Rouse
November 17, 2021
Giving Tuesday: How can I maximize my nonprofit's revenue?
Last year on Giving Tuesday (you know, that 24 hours that happens the Tuesday after Thanksgiving), nonprofit organizations in the United States raised over $2.47B. Y'all that is B for Billions!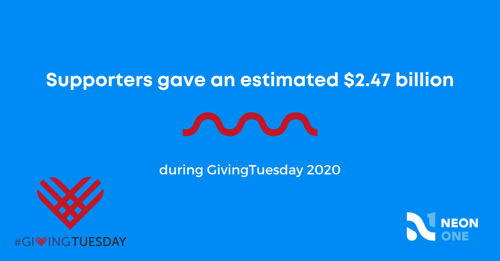 While this 24 hours raises an incredible amount of money, there are a few problems that come to mind:
It's ONE day which makes it hard to execute a campaign with no time to optimize budgets etc.
There is a ton of competition on one day, thus driving up ad pricing.
What is in it for supporters?
Is Giving Tuesday more "internal speak" for nonprofits? Is the average donor aware of this day and do they care?
Small Facebook match compared to the number of organizations that activate.
People are distracted by Thanksgiving, Black Friday and Cyber Monday as brands are spending TONS on media and sending out lots of emails and communications. This makes it harder for nonprofits to rise above the clutter on Giving Tuesday.
BUT, there is good news:
It is a giving moment. People are indeed giving, and a tremendous amount of money is raised in one day.
Facebook makes it easy and it can be a low cost to activate.
It's another touchpoint with your brand before the most important period of giving at year end. Remember that 13% of all US giving happens in the last three days of the calendar year!
It's after Black Friday and Cyber Monday, so people may have some "spending guilt" and be looking for ways to give back and make themselves feel better.
How do you maximize your Giving Tuesday revenue?
Here at GivePanel, we think you can activate your donors and fundraisers with three different strategies. Note: you can implement all three of these strategies as they will target different audiences who will want to engage and support in different ways.
Strategy 1: Start a fundraiser on your organization's Facebook page
A fundraiser hosted by your organization is a must if you have a Giving Tuesday match; research shows that a 1:1 match drives the highest donation amount from donors. The goal is to raise the amount of the match and remind donors that their gift will be matched 100%. This means if someone donates $50 it becomes $100, $100 becomes $200, and so on.
The fundraiser has to be relevant and tangible. You must be able to tell someone why you need to raise this money and what you will be able to do with it. Why does someone need to give to you right now, and what happens because of their generous donation?
Throughout the day, you can spend a little budget boosting your fundraiser, as well as deploy Facebook Ads to warm audiences (i.e. Facebook engagers, website visitors and previous donors). You may also want to look into the new Facebook Ad Power Ups for Donate.
Strategy 2: Go live with a donate button
Giving Tuesday is a great opportunity to connect with your supporters and show them the impact their giving has made. Why not "go live" and take a tour of your facility, or interview people who have directly benefited from your organization's work? Your live content should be centered around your mission.
When you go live, make sure to add the donate button and engage with people as they make gifts. Twitch has taught us a lot about livestream fundraising, and one of the most important things to consider is the importance of connecting with those watching and donating in real time. Make sure to give updates on your fundraising goal, publicly thank donors and continue to ask for donations throughout your live experience. You can also boost this with Facebook ads throughout the day to continue getting maximum exposure.
Strategy 3: Activate a 24 hour peer-to-peer fundraising campaign
Encouraging people to fundraise for your organization on Giving Tuesday is another great way to boost your income, but you may have to go a little outside your comfort zone to break through the noise.
I have talked with a lot of organizations that plan to promote something like, "start a fundraiser to support us on Giving Tuesday". In my opinion, this just doesn't have a great ring to it. Why? Because it is missing the hook. What is in it for the fundraiser? Sure, if they love you, maybe they will set up a fundraiser and tell their story while asking their networks to make a donation, but that "something special" is clearly missing.
When we look at some of the top P2P events like runs, walks, grow a mustache, cycle, etc. they all have one thing in common – people come together to do the same thing while raising money for organizations.
So, how do we take all of the best practices we know about P2P and cram them all into a single day campaign? We have to create a clever hook and drive some urgency around the campaign.
At GivePanel, we think the best way to empower fundraisers for a 24 hour period is by daring them to do something. It can be silly or crazy, but offer a specific challenge and ask people to fundraise to take on the dare.
Here are my two examples of just this:
In 2019 I found myself living in snowy Buffalo, NY. I decided to take on a crazy dare to raise money for St. Jude Children's Research Hospital. I challenged my friends and family on Facebook that if we raised $2,000 in 24 hours I would jump in several feet of snow in my swimsuit. While I am happy to report that we raised over $2,000 for an amazing cause, I can honestly say I did not expect to ever raise that much money in that short of time. Turns out my network couldn't wait for the video of me, the girl who hates the cold more than just about anything, to complete the dare (pictures below for proof).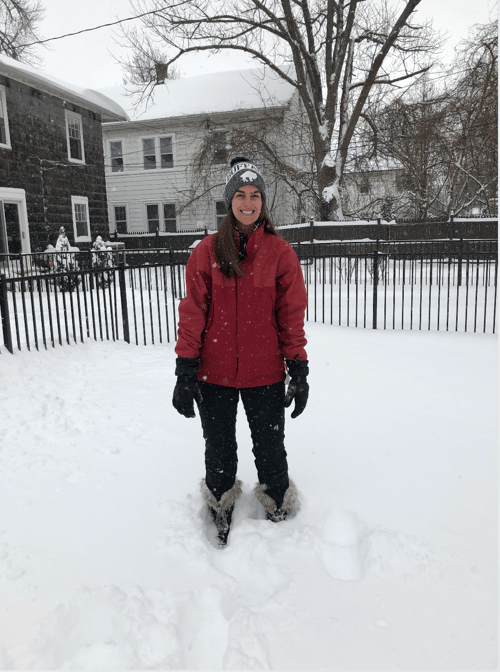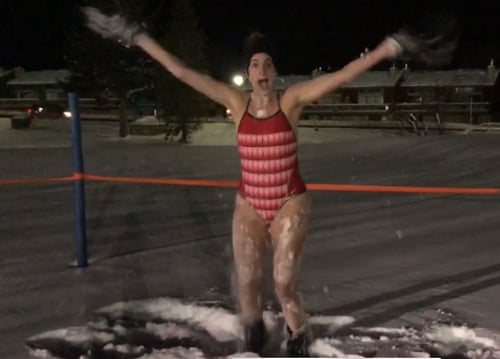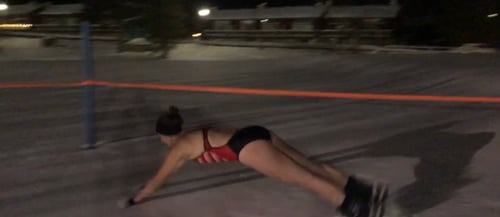 I also did a haircut challenge where I offered up to my friends and family again (because I didn't learn my lesson with the snow jump) that if we could raise $500 in 24 hours I would donate my hair (10 inches!) and share my after pictures on Facebook. My network came through, and I ended up chopping off a lot of my hair.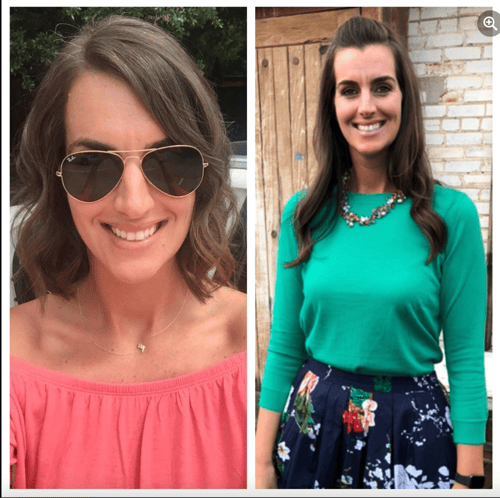 We think a "dare" will stand out on the noisy day that is Giving Tuesday and help fundraisers reach towards a stretch fundraising goal. Plus, think about how much fun all of this could be!
What makes a good dare?
Make sure it is easy to do, but a little crazy and will stand out.
It needs to be something fun, but can be a little scary.
One single thing EVERYONE does on the same day (not a choice - don't make people think).
Can be done in one day.
Below are a few of our favorite examples:
Snow jump in your swimsuit
Polar plunge or skinny dipping
Shave your head, chest, etc.
24 hour fast
Eat something crazy (chilli pepper, pancake challenge etc.)
Do something for 24 hours (dancing, gaming etc.)
The idea is that the fundraiser will take on the challenge and select a fundraising goal (i.e. if I raise $500 today I will shave my head).
How to dare your constituents
A single day challenge event should follow our model for Facebook Challenges (you should totally check out that webinar as it walks you through the how to make a dare super successful). We also recommend that you reach out to your "influencers" - you know, the folks that love your organization, and personally invite them. Take a few minutes to create your "Magic 100" list. Simply set a timer for 5-10 minutes and write down every name you can think of. This is the list you will work on to personally reach out and dare.
And don't miss our ultimate guide to planning the perfect Facebook Fundraising Challenge in 2022, complete with free ROI calculator!
Want to chat? Book in for a free strategy session
One day events / challenges can happen at any time, not just on Giving Tuesday. Schedule some time with me and we can walk through what your plans are for the remainder of 2021 and for 2022.
As SVP for Strategy & Development in North America, I am here to help nonprofits unlock the power of Facebook Fundraising for their organization. I promise I can help you raise significantly more income on Facebook!
Book in a free, 30 minute strategy session with me!
Related resources