Blog How to think about your nonprofit's digital fundraising in tough times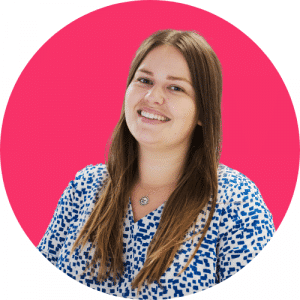 How to think about your nonprofit's digital fundraising in tough times
If you believe what you hear, then 2022 is a bad year to be a nonprofit fundraiser.
In the most recent Donor Pulse Report by the UK-based fundraising platform Enthuse, it was found that 78% of those who are struggling financially have reduced or halted their giving, and 76% of the public's most significant concerns for 2022 was the rising cost of living.
Couple this with the "cost of giving crisis", lasting COVID effects, and an increasingly competitive landscape on Facebook, then it's no surprise that many of us are seeing higher CPA's for fundraising events across the board.
This month we've been privileged to catch up with Fundraising Consultant, Tom Hickey, Associate Director of Supporter Engagement, Data Strategy & Innovation at Pancreatic Cancer UK and Director at More Strategic UK, Julie Roberts, Strategy, Innovation & Marketing Director at massive, Daniel Larcey, Head of Digital Engagement at Breast Cancer Now, Dan Papworth-Smyth, and Head of Digital for Dogstar Foundation, Emma Halahan, to get their thoughts and advice on what fundraisers should be thinking about and doing over the coming months to tackle the current challenges head-on.
How to think about fundraising in tough times
Before we go into the practical steps you can take to hone your digital fundraising over the coming months, our panel of experts shared some useful tips for how to think about fundraising in tough times.
Ascertain if you have a perceived or a real problem with your fundraising
We really like this quote from Sam Teller who was a Director at SpaceX, which we have paraphrased a little:
"Problems are not actually problems. They're normal. We should spend all our time solving problems. Surprises are the problem."
Suffice to say, it's easy to panic, especially when issues impacting your sector become headline news. But it's important to do the research for yourself to find out what actually is and isn't affecting your organization. Is this a new and unforeseen problem that has real consequences for your nonprofit? Suppose the perceived problem you are focusing on is not a real one for your organization. Base your judgment on facts, not assumptions.
Indeed, in the case of Facebook fundraising, many GivePanel customers are still running successful social fundraising programs and are seeing year-on-year growth. Just check out our recent success stories from WWF-UK, Pancreatic Cancer UK, and LauraLynn Children's Hospice.
Look at your entire fundraising portfolio (not just Facebook Challenges)
You might have heard we're big fans of Facebook Challenges (we mention it now and again), but we also believe that social fundraising shouldn't sit in isolation from the rest of your fundraising portfolio.
It's vital to assess and understand the impact and performance of each and every event, appeal, and campaign against the targets you set. Where are you truly seeing the value or experiencing attrition? Is it your latest Facebook Challenge, your organic fundraisers, regular givers, or physical events…? Whilst acquisition is a buzzword for many nonprofits right now, it may well be your existing supporter base that needs attention.
Acknowledge that there are no "silver bullets"
Apples and oranges, 2020 to any other year – some things just shouldn't be compared.
Whilst the last 24 months has been a bumper period for Facebook fundraising (and fundraising in general), setting targets based on Covid-19 pandemic figures would be unwise and almost certainly setting yourself up for a fail. Instead, consider comparing your current results to that of 2018/19 to get a true understanding of your present fundraising position. Or better yet, start afresh, go back to the drawing board, and set your benchmarks again from scratch.
And remember, there is no simple solution to a complicated problem. Nonprofit fundraising has always been and will always be complicated, and it's our job to navigate the obstacles and do what is best for our causes and supporters.
Tips to tackle these tough times head on
Now, on to the practical steps… Here are our 5 suggestions to hone your digital fundraising strategies over the coming months.
1. Double-down on your engagement and retention strategy
You know those Facebook Challenges that you've run over the past couple of years? Well, we're willing to bet that you'll have collected a huge amount of supporter opt-in data from those events that has been sitting unused for a while now… Are we close?
With the "cost of giving crisis" looming, now is the time to make the most of your existing data. This audience is already familiar with your cause, so reach out to them and build a meaningful onward journey that extends beyond Facebook. By doing so, you'll transition from using Facebook fundraising just for supporter acquisition and short-term revenue generation to a channel that aids you in converting new supporters onto your owned media channels.
2. Focus your content on impact and storytelling
Ask yourself this: What would the world look like if your nonprofit, and the services it provides, didn't exist?
We've all sat down to watch the classic, It's a Wonderful Life, at Christmas and, whilst most of you might not have a James Stewart-esque actor in your team to run down the streets proclaiming your mission, it is a great example of how storytelling can be used to show the impact of a person (or organization).
Make sure you're providing your supporters with stories that illustrate the importance of your nonprofit, turn up the volume when it comes to the urgent need required, and stay consistent with your communications. Your audience won't stick around if you only appear to them when you're asking for something; they want to feel a part of your story, so tell it!
And if you're thinking content is just an afterthought – think again. We suggest putting aside a small budget (as little as $100 a month) to boost storytelling posts and connect your supporters with your impact regularly.
3. Continue with your acquisition efforts but focus on where you have seen positive ROI
We'll let you into a little secret – acquisition isn't just about growth. It's also about maintaining the level of supporters you currently have and building engagement that not only attracts but also maintains your donor base. Whilst your growth might have slowed since 2020's influx, acquisition campaigns can still be impactful to both your supporters of today and of your future.
But if you've nailed the basics and are still feeling the squeeze, try testing and 'tinkering' (a favorite term of Adrian O'Flynn, Founder of Get Your Stories Straight, in his session at our 2022 Social Fundraising Summit on testing weird event ideas) with your acquisition efforts. Small tweaks and improvements to key campaign metrics can make a big difference to your bottom line.
And don't forget to pay attention to the right metrics. Vanity metrics can send you down a rabbit hole of confusion and distract your attention from what really matters. Jean O'Brien, Founder of Digital Charity Lab, outlines exactly what metrics your nonprofit needs to be measuring and for what fundraising campaign.
4. LOVE on your supporters
We all like to feel appreciated, especially when we've done something that we believe is selfless and kind-hearted. That's why letting your supporters know that they are making a difference is so important – and it's becoming more so.
Turn up the personalization and "love" content that directly relates to supporter impact. What has your nonprofit been able to achieve with the donations that you've received? Who or what have you supported and why does it matter? Bring your work to life through storytelling, photos, and video so that your supporters can feel connected to your work and share in that sense of achievement.
And we're not just talking directly after a donation, people! Meaningful and segmented supporter journeys are worth their weight in gold so be sure to map out points of connection throughout a supporter's experience with you.
5. Cut out things that aren't performing
We'll say this loud for the people in the back. Not everything works out and smashes targets every time, and that is OKAY. Change is natural and shouldn't be feared but embraced. If something isn't working, cut it and try something else. But don't write a fundraising stream off forever because it isn't performing as well as it did last year. Like flared jeans and flip phones, it may just come back around.
Partner with GivePanel as your Facebook fundraising solution
Not yet with GivePanel? Our Facebook fundraising specialists are on hand to show you how you can supercharge your social fundraising efforts with GivePanel. Just book a 30-minute demo or come along to our next Wednesday Walkthrough.
Related Resources