Blog 5 ways to involve volunteers in your Facebook fundraising strategy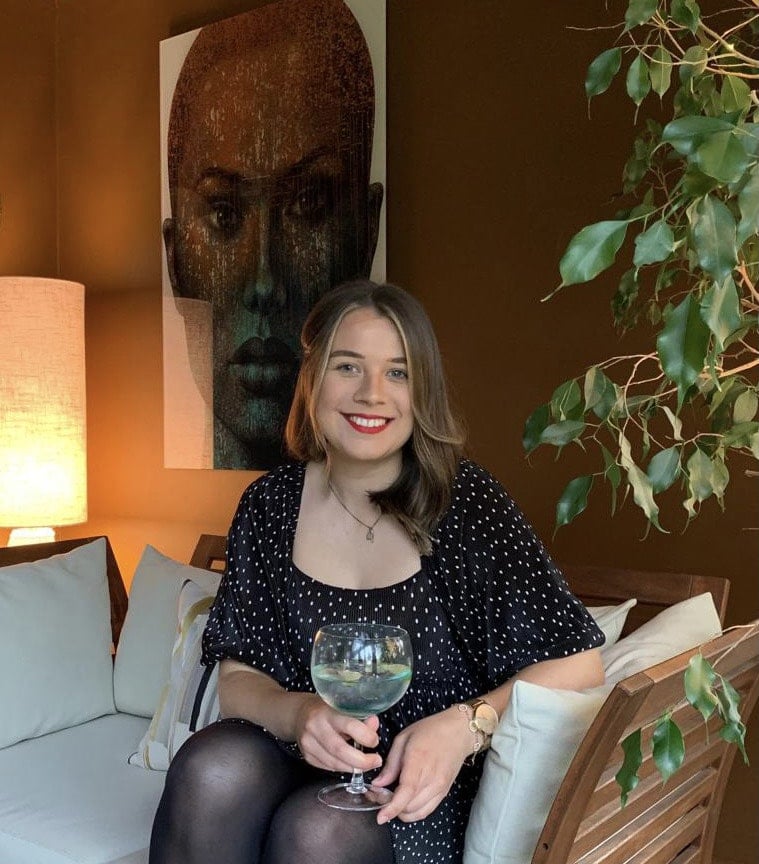 5 ways to involve volunteers in your Facebook fundraising strategy
Volunteers are a fundamental part of any nonprofit, bringing with them diverse skill sets and the ability to boost visibility, scale projects and contribute fresh perspectives. But, finding opportunities for them which are accessible, engaging and open to everyone can sometimes be tricky.
That's where Facebook fundraising steps in as a new avenue for volunteering. By harnessing the power of social media, volunteers can contribute to your nonprofit's mission without leaving their front door.
We've brainstormed 5 powerful ways we think volunteers can elevate your Facebook fundraising strategy and amplify your nonprofit's impact. Let's go.
First up, what is volunteering?
Simply put, volunteering refers to when someone gives their unpaid time and energy to make a positive difference in the lives of others. This can be formally organized by nonprofits or other organizations, or informally arranged within communities. And the good news is anyone and everyone can volunteer!
But (like a lot of things) the volunteering sector took a hit with the Covid-19 pandemic, and rates of those choosing to give their free time to supporting nonprofits have remained unsteady ever since. A recent survey found that nearly half of nonprofit CEOs surveyed in mid-2022 said recruiting enough volunteers was still "a big problem" and that formal volunteering had dropped more than 23% in 2021 compared with 2019.
Making an impact
While recruiting volunteers to your organization might be harder than ever, the difference they make is invaluable. According to Americorps research, volunteering efforts in America between 2020 and 2021 amounted to a mind-boggling economic value of $122.9 billion!
On top of the financial worth, volunteers also bring with them a wealth of added value to any nonprofit organization, including:
A diverse skill set, experience and knowledge range
The opportunity to boost the charity's visibility through peer-to-peer connections and community relationships
The ability to scale projects and workload
Fresh and current perspectives helping organizations adapt and identify new opportunities
Volunteering and Facebook fundraising
But folks, here's where it gets exciting because we're here to tell you that a new day has dawned for the world of volunteering – and it's all about social media.
Although your nonprofit may have focused on in-person volunteering options to date, with the aid of tools such as Facebook fundraising, volunteers now have the ability to contribute and provide support for your nonprofit right from the comfort of their own homes.
Here are 5 quick and easy ways we think volunteers could support your organization's Facebook fundraising efforts…
1. Graphic design
If your skill level stops at Microsoft Paint when it comes to graphic design, involving volunteers to support could be a great way of freeing up your time and making use of a particular set of specialist skills.
This could be support with single images, Facebook banners or even designing your next Facebook Challenge look and feel. Arm them with this guide to Facebook's image and video specifications and let them get to work!
2. Content creation
We all know how important organic social content is for reaching and engaging your audience, but it doesn't always have to come from your nonprofit's profile. In fact, in a recent survey, 60% of marketing professionals said that posts created by content creators perform better than branded posts, which means there's never been a better time to engage volunteers in this crucial role.
Provide your volunteers with topics you'd like to see them tackle on their own social media accounts and ask them to include donate buttons or links to fundraise where possible. Their direct links to close communities will mean increased brand awareness for your nonprofit and more opportunities to raise those much-needed funds.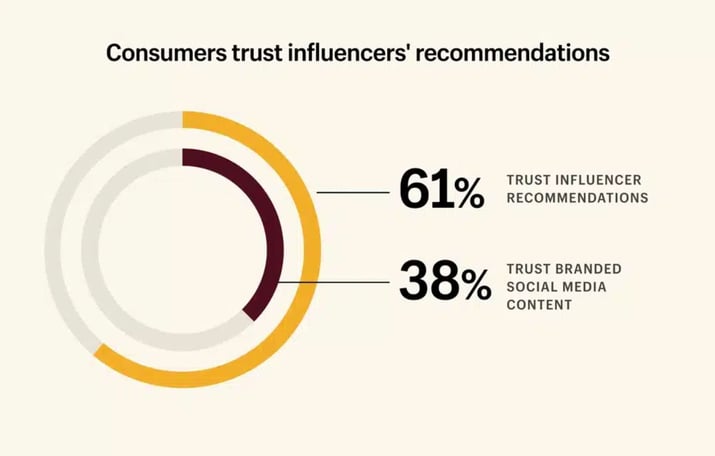 3. Virtual sessions with Facebook Live
If you have a volunteer who is the life and soul of the party, then why not consider involving them in a Facebook Live!
Your volunteer could help promote the charity, share their experiences and encourage others to get involved and fundraise on your nonprofit's behalf. This could be a standalone piece of content, or you could have them stream live into a Facebook Challenge Group to help motivate fundraisers and share your story.
Quick tip: let them host a Q&A on volunteering at the end of your next Facebook Challenge and provide a link for others to sign up for your next event!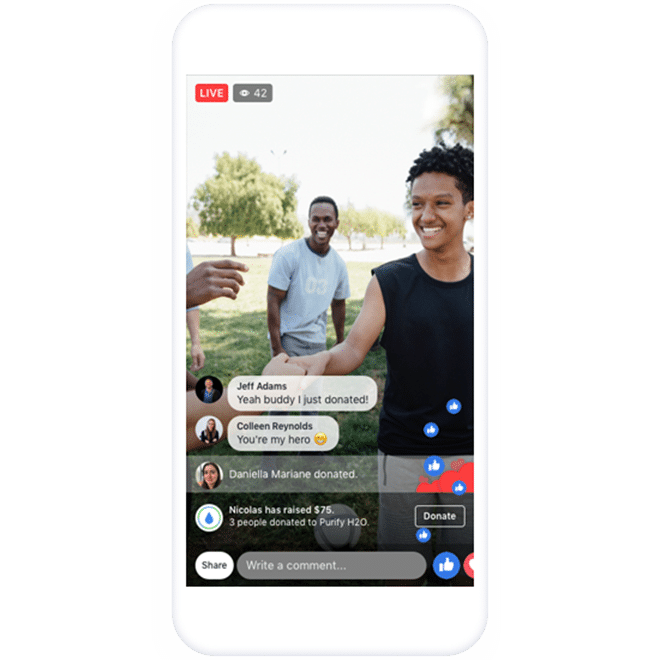 4. Facebook Challenge Champions
If you've run a Facebook Challenge before, you'll know that the Facebook Group is at the heart of everything you do and is the best way to connect with your community of fundraisers. But, if the group is a ghost town, you'll have your work cut out for you trying to engage your supporters.
That's where Challenge Champions come in. Recruit 3 to 5 volunteers to join your Facebook Challenge, take part and cheerlead the rest of the group into action! Their regular contributions and enthusiasm will encourage others to do the same and soon, you'll have a fundraising party like no other.
Provide each volunteer with a clear brief on how much time you want them to spend in the Facebook Group, give them pointers on content they can post, and then sit back and watch your Facebook Group engagement soar.
5. Incentive fulfillment
Virtual volunteering is awesome but some of your supporters might like to get involved in person too, and we have a solution for those sociable peeps.
Facebook Challenge incentive fulfillment can be time-consuming, and many nonprofits simply don't have the resources to manage this themselves. By getting volunteers onboard to support, you can host packing days throughout the Challenge and give them an opportunity to come together and support your nonprofit. Just don't forget the biscuits!
Make sure to share with them fundraiser posts of receiving their incentive afterwards, as a way of acknowledging their support and impact. And don't forget to engage them again when you're launching your next Facebook Challenge!

Related resources