Blog 5 Facebook Challenge fundraising event ideas that really work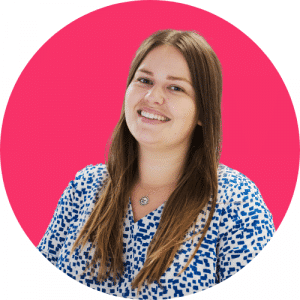 Cat Cetnik
December 8, 2021
5 Facebook Challenge fundraising event ideas that really work
As we near the end of a BIG year in the world of Facebook Fundraising, we want to share our 5 best virtual events fundraising ideas that we are seeing work for nonprofits on Facebook.
Fundraising on Facebook is on the up. As of March 2021, more than 7 million people in the UK alone had donated to a charity through Facebook and its donate button. And it's not hard to see why. Between early 2020 and mid 2021, GivePanel gathered these figures:
The average Facebook Challenge on GivePanel raises over $350k (£250k / €290k)
We've done 84 Facebook Challenges that have raised over $100,000
64% of all our Facebook Challenges have raised over $100,000
The top 20 Facebook Challenges have raised an average of $1.16m (£819k / €951k)
The top 10 Facebook Challenges have raised an average of $1.56m (£1.1m / €1.28m)
The top Challenge raised $2.87m! (Wow!)
But don't just take our word for it. Hear from the pioneer of Facebook Challenges, Tom Hickey, about why virtual challenges on Facebook can deliver massive income, awareness and engagement at a relatively low cost, and at a level of control fundraisers have never known before.
If your nonprofit has yet to try a virtual challenge event on Facebook - don't worry, you're not too late! Our step-by-step guide on how to plan the perfect Facebook Fundraising Challenge in 2022 will give you all the advice and guidance you could possibly need – complete with a handy ROI calculator tool, too. Don't say we don't spoil you…
Before you start planning your Facebook Challenge in earnest, you might just be asking yourself what type of fundraising event will work for your charity, and help you raise some much-needed revenue for your cause. What you need to start a successful Facebook Challenge Event, is a simple "hook"!
Here are 5 of our favorite virtual event fundraising ideas (hooks) that we are seeing work right now!
Distance challenges
Whether it's walking, running or cycling, distance challenges are really performing right now. Why, we hear you ask? Because they're similar to fundraising events that we're all familiar with – such as marathons, 5-10Ks and long-distance cycling. They're easy for people to understand and get onboard with.
They also have a higher average gift because of the associated difficulty which people take into consideration when they are donating. Also, with all of these fitness gadgets and apps out there now, it's super easy for people to track their progress. And for you animal nonprofits out there, distance challenges also work great when combined with dogs!
Hear from Pancreatic Cancer UK about their cycling event that raised over £140,000.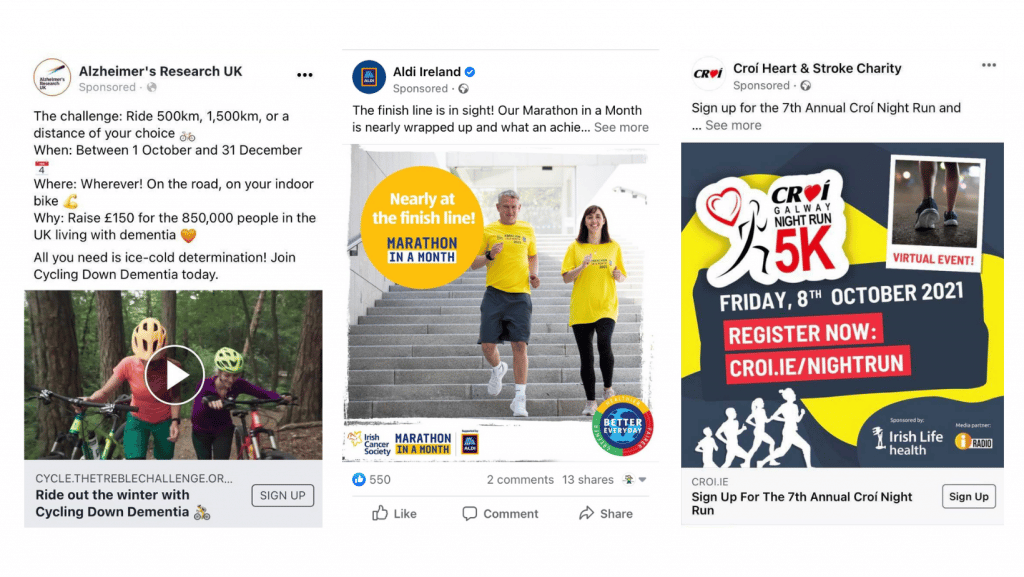 Healthy lifestyle challenges
Not all physical challenges have to be about long distances. For many, walking 10,000 steps a day is more challenging to them than it is for those who are able to run 100 miles. These types of challenges are great because they're more inclusive for people who aren't able to take part in the more physically demanding challenges.
Walking is possible for the majority of people, so there's a natural connection between these types of challenges and the mission of many nonprofit organizations.
Great Ormond Street Hospital Children's Charity did their first Facebook Fundraising challenge in March 2021; a 62 mile walk over the duration of a month. And guess what? It worked wonders. Emily Martin, Senior Fundraising Executive at GOSH Charity, says:
"It's important to get that balance of it being achievable and being a stretch. The beauty of these Facebook challenges is that it's a challenge for everyone, not like a marathon which is a really big target. These challenges are for people who want to do a little something every day."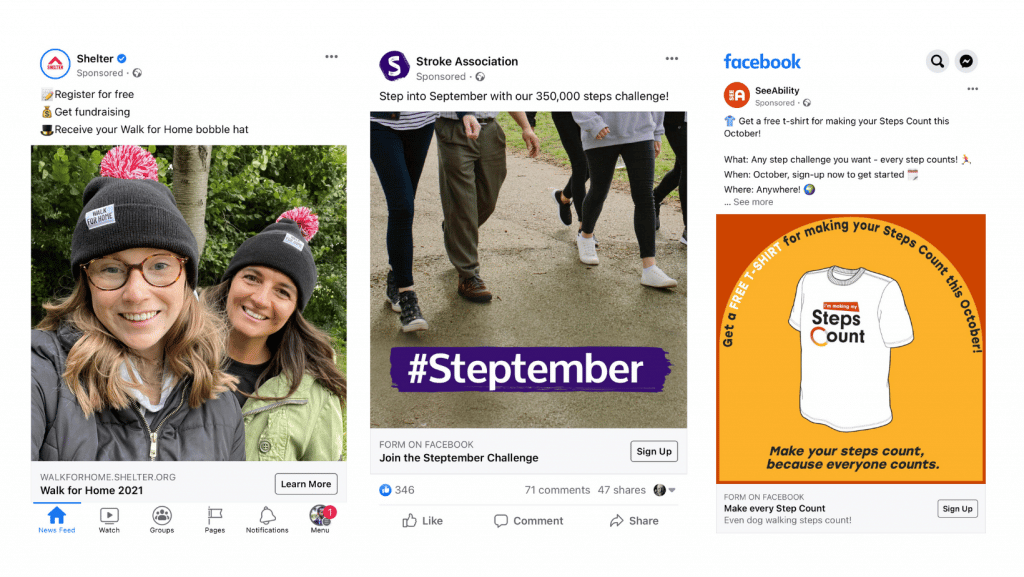 Fitness challenges at home
One of the impacts of COVID on people's everyday lives has been that many haven't been able to swing by the gym or go to their usual fitness classes, so staying fit at home is proving ever popular. So why not try a challenge that involves people doing burpees, press ups, push ups, squats, sit ups or planks?
By choosing something that people already want to do, it makes signing up a no brainer and helps you get more Facebook fundraisers. Just be sure to remove any barriers. (e.g. by picking a challenge that doesn't require the supporter to buy expensive equipment).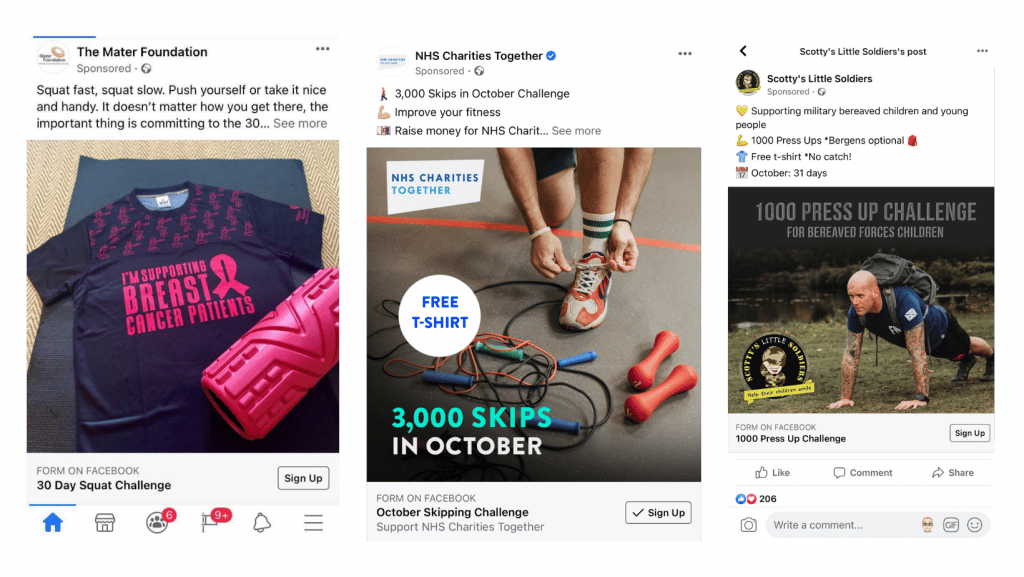 Hair dares
Whether it's cutting off those locks, growing a mullet or braving a mohawk, "hair dares" are a great way for pretty much anyone to get involved. Anything hair-related is always popular on social media. We've all seen the adverts for Macmillan Cancer Support's "Brave the Shave" and wondered... could I?
Our very own SVP of Strategy and Development North America, Megan Rouse, is a fan of a hair dare. Megan says:
"I did a haircut challenge where I offered up to my friends and family that if we could raise $500 in 24 hours I would donate my hair (10 inches!) and share my after pictures on Facebook. My network came through, and I ended up chopping off a lot of my hair."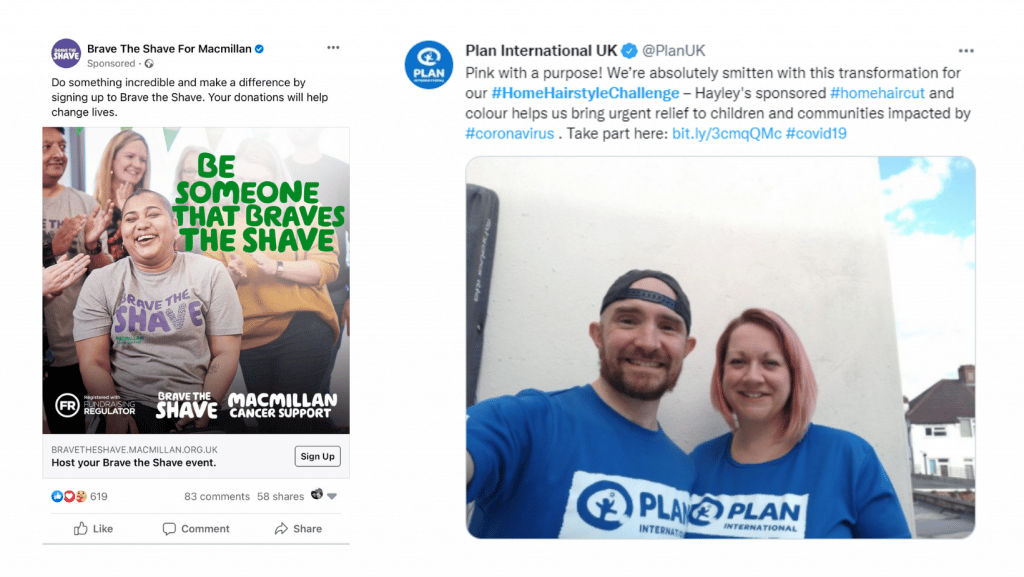 Tricky, complex or strange challenges
There's no denying that the Facebook News Feed is a very busy place. So it's important that your Facebook Challenge stands out amongst all of the noise. By doing something particularly wild or zany, you'll cut-through and stop those thumbs scrolling.
Here, anything goes (well, almost anything). The more "out there" or strange or funny you can make it – the better.
Back to Megan again: "Make sure it is easy to do, but a little crazy and will stand out. It needs to be something fun, but can be a little scary. One single thing EVERYONE does."
Below are a few of our favorite examples:
Snow jump in your swimsuit
Polar plunge or skinny dipping
Shave your head, chest, legs, eyebrows (!)
24-hour fast
Eat something super spicy, or take on a competitive eating challenge with a friend
Do something for 24 hours (dancing, gaming, karaoke)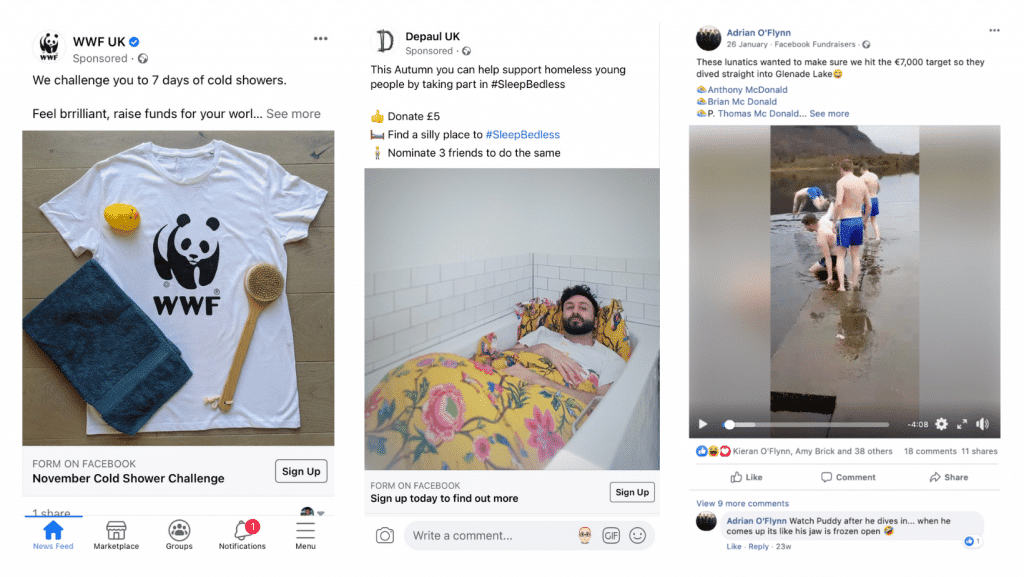 Book a GivePanel Demo
Want to find out how GivePanel can supercharge your Facebook Challenge? Book your 30 minute demo with one of our awesome Facebook Fundraising specialists today.
Related resources