Blog 5 tips to maximize your year-end fundraising on Facebook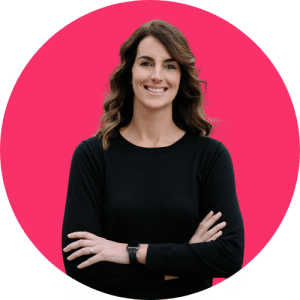 Megan Rouse
August 25, 2022
5 tips to maximize your year-end fundraising on Facebook
As of last month, there are reportedly over 2.9 billion users on Facebook AND Facebook is one of the only social media platforms that has specific tools centered around fundraising. Seems like something your organization should be tapping into, right?
Well, this can be easier said than done, especially if your nonprofit is new to Facebook fundraising. That's why we joined Community Boost at their latest Nonprofit Marketing Summit, or #NMS2022, to share the strategies nonprofits need to be focusing on right now to make an impact.
Alison Lockwood, Fundraising Manager for Roswell Park Alliance Foundation, joined me, GivePanel's Senior Vice President for Strategy and Development for North America (I know, longest title ever) to host a session on five things your nonprofit needs to do to maximize year-end fundraising on Facebook. Missed us in person or looking for a recap? We've got you covered.
Why we love Facebook Fundraising
Last year, Meta reported that over $5 billion had been raised through fundraisers on Facebook and Instagram for nonprofits and personal causes. It's clear that peer-to-peer fundraising thrives on social media platforms, and that powering social connection is the foundation on which nonprofits can fundraise successfully.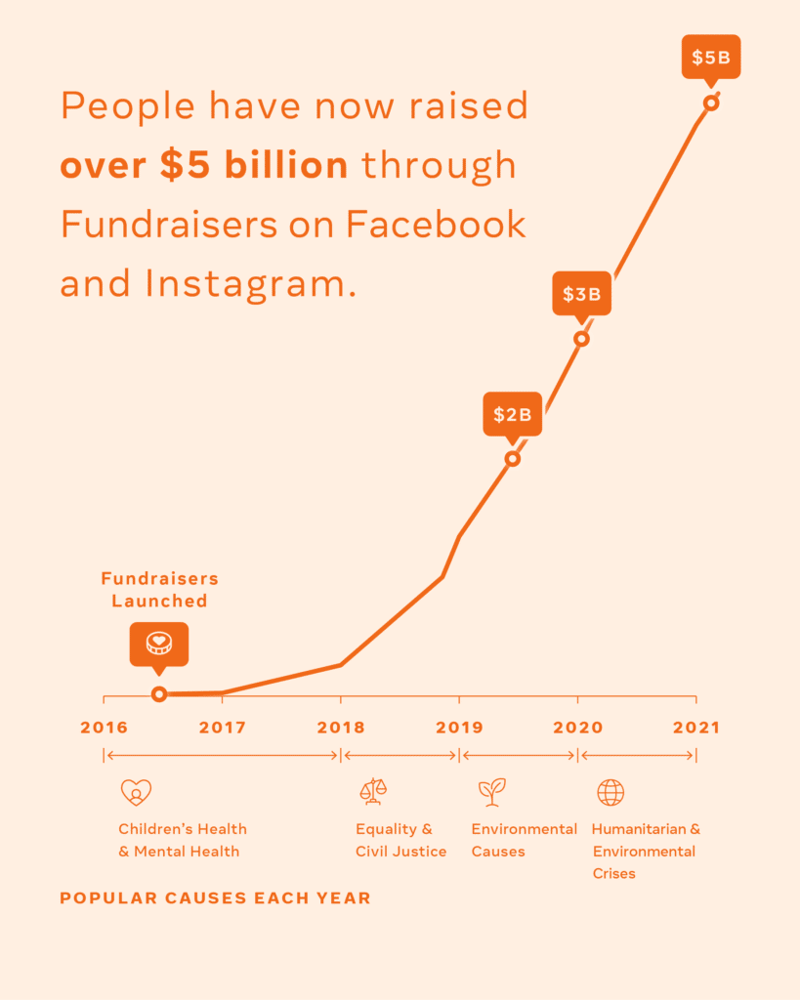 In our latest 2021 Facebook Fundraising Benchmark Report, we found that Facebook Fundraising income grew overall by over 50% in 2021, with some organizations increasing their Facebook income more than 3 or 4 times year-on-year.
And unsurprisingly this income was largely driven by Facebook Challenges; events that are held entirely on Facebook and combine the power of Facebook ads, groups and fundraisers to connect supporters and raise vital funds for nonprofits.
Late to the party with Facebook Challenges? Find out if your organization is the right fit with our Facebook Challenges quiz and read up on our guide to planning the perfect event.
So, whether you're new to Facebook fundraising or consider yourself a seasoned veteran, there are a few things your nonprofit can do that will help maximize your year-end fundraising. Here are our top five tips:
Tip 1: Thank your Fundraisers
When we say it pays to thank, y'all we mean it. Our testing has shown that thanking your fundraisers can result in as much as a 23% uplift in fundraising. But, this is not the time for your Oscar-worthy speech – keep the thank you messages from your organization short and personal. Pretend like you are talking to your mom or a close friend. Start practicing consistency in your thanking efforts now so you are in a good rhythm once end-of-year (i.e. Giving Tuesday and holiday) fundraisers start flowing in.
Pro tip to ensuring both you and your supporters will feel awesome (whilst increasing your revenue):
Post your first thank you message as a comment immediately after your supporter creates a fundraising page
Post a second message on their fundraising page five days later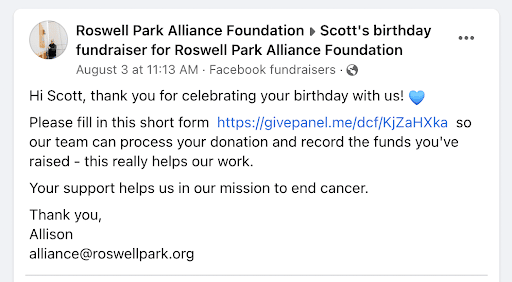 Tip 2: Move beyond Facebook
The number one concern I hear from nonprofits is "sure Facebook fundraising is great, but we don't get any data". Following the best practices above and using a short GivePanel form, we are seeing customers in North America achieving data capture rates as high as 40%+ for organic and birthday fundraisers.
Pro tip: use our magical phrase "this really helps our work" in your comments and posts to increase your data capture rates.
Roswell Park uses the contact data they receive from GivePanel's form to steward supporters 'beyond Facebook'. They look to see how many supporters are new to the organization and who is returning for a repeat Facebook Challenge or fundraising activity. They then reach out to them personally to send out a thank you card and work to get them further connected with the mission of Roswell Park.
It is important to work to convert your Facebook Fundraisers to Sustainers and I would recommend you start collecting your constituent data now so you have more people to steward for your end-of-year campaigns.
Tip 3: Group engagement is key
I briefly mentioned Facebook Challenges at the beginning of this blog, but essentially a Facebook Challenge is similar to a traditional peer-to-peer fundraising campaign, but everything from acquisition to fundraising to stewardship takes place on Facebook.

GivePanel is passionate about human-to-human interaction and showing up authentically with your supporters. This is why we 100% geek out on Facebook Group engagement. The Facebook Group is at the heart of every Facebook Challenge; the more engaged a group is, the happier the supporters and the more money your Challenge is likely to raise.
The best way to explain the magic of a Facebook group is this – close your eyes and think about a P2P event you have attended (maybe a walk, run, ride, etc.). In my opinion, event day is the most magical day. We all come together to celebrate, the energy is high, at some point we will probably cry during a mission moment, and then we all complete some type of activity together. Well, in a Facebook Challenge Group you get to have that event day EVERY. SINGLE. DAY. For 30+ days, you get to interact with your constituents, build relationships with them and deepen their connection to your cause.
Roswell Park are experts when it comes to creating a hyper-engaged Facebook Group. Enthusiasm spread like wildfire in their latest Facebook Challenge, where they had participants posting about their progress, talking about struggles they or a loved one had with cancer, reacting to receiving their t-shirt incentive, and explaining what the Challenge meant to them.
Pro tip: Make sure to give every single group member's post a like or a response from a staff member so that supporters feel like they are engaging with someone directly from the organization. Simple, but effective and meaningful.
Tip 4: Drive people to their fundraising page
Okay, this kinda sounds like common sense, we know, but there are zero-dollar fundraisers out there that do need a little extra fundraising coaching. For most Challenges, 90% of participants are brand new to your organization and this also might be their first time fundraising, so it's important to direct them back to their fundraisers and coach them on how to engage with their donors from there.
Pro tips:
When people enter your Facebook Group, make sure there is a pinned welcome post that has a link to register for the Challenge and set up a fundraiser.
Comment on supporters' posts in the group with a reminder to post their activity and progress to their personal fundraising pages.
Post fundraising thanks and coaching on each supporter's individual fundraising page.
Tip 5: Optimize for cost-per-active fundraiser
Cost per Active Fundraiser (CPAF) tells you how much you are paying for people who set up a fundraiser with 1 or more donations. You calculate this by dividing ad spend by the number of active fundraisers and generally, if it is less than half your average income per fundraiser, then you are in the safe zone. Read our guide on how to target your Facebook ads for CPAF and you'll have your Facebook Challenge singing sweetly in no time.
And don't forget to budget for incentive too! A t-shirt or similar item is a great way to light a fire in the group for engagement and acts as an awesome opportunity for brand awareness.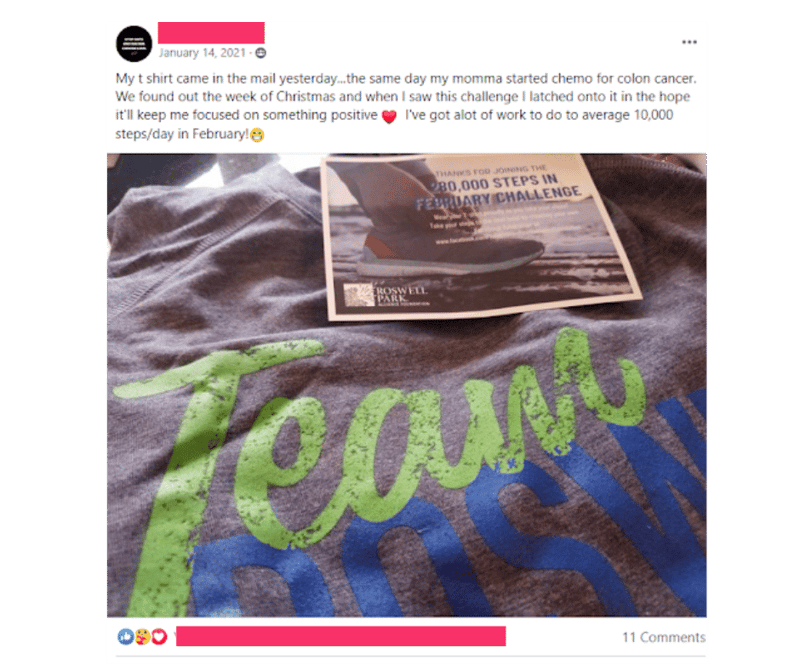 What did this mean for Roswell Park?
Well, we couldn't leave without telling you how following these tips and running their own Facebook Challenges has impacted Roswell Park's fundraising. Spoiler alert, it's all good news.
Having started their Facebook Challenge journey with 280,000 Steps in February in 2021, Roswell Park have since run a further two Challenges and have raised a combined total of over $500,000. I repeat – over half a million, y'all!
And with numbers like that they are not slowing down, with plans for two more Facebook Challenges before the end of 2021. By following best practice, engaging with supporters and investing time into a stewardship journey, Roswell Park Alliance Foundation have maximized their year-end Facebook fundraising and connected with new supporters along the way.
Ready to explore Facebook Fundraising?
Take a look at our guide to planning the perfect Facebook Fundraising Challenge in 2022. There, you can download our free Calculator Tool, enter what you think you can spend on resourcing your Facebook Challenge, and generate meaningful ROI projections.
Book a GivePanel Demo
Book your 30 minute demo with one of our awesome Facebook Fundraising specialists today to see if GivePanel could help you supercharge your Facebook fundraising.
More Resources