Blog 5 quick tips for Australian nonprofits running a Facebook Challenge in 2023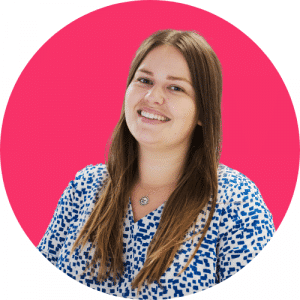 Cat Cetnik
December 8, 2022
5 quick tips for Australian nonprofits running a Facebook Challenge in 2023
It's almost the beginning of a new year (eek!) and, if you're anything like us, you're busy planning out 2023's activity. For many Australian nonprofit fundraising teams, that will likely include a Facebook Challenge or two.
From Lifeline's first ever Challenge of 10,000 Steps a Day in May and Heart Foundation's pilot of 3,000 Squats in April, to Canteen raising over $1 million through various Facebook Challenges, 2022 has truly been a bumper year for Australian charities and Facebook fundraising. And with no signs of slowing down, it's time to take Challenges up a notch.
So, whether you're new to the scene or have a few Challenges under your belt, we've pulled together 5 quick tips that will help your nonprofit turn a good Facebook Challenge into an awesome one in 2023.
1. Recruit the right people
For nonprofits in Australia who are looking to diversify their income streams, Facebook Challenges offer a fantastic return on investment and effort. But only if the right people take part, and this starts with Facebook Ads. So, how do you build ad campaigns that appeal to the right supporters and make them take action?
Well, our top tip to creating scroll-stopping ads is to build ad content that appeals to people's individual motivations for taking part. Whether they're driven by the opportunity to join an online community of like-minded individuals, get fit with a physical challenge, support your cause, or achieve a personal goal, your ad content should speak to the potential supporter's primary motivation. By creating a range of ads with different messaging themes, you will widen the appeal of your campaign and strike the right balance between gaining volume and gaining dedicated fundraisers.
Did you know that GivePanel partners with expert agencies like Elevate Fundraising, Digital Ninjas, More Strategic and Fundraising Every Day to help deliver the best Facebook Challenge experience and return on investment? If you need ads support, they can help with just that and make sure your next Challenge is filled with the right people who will actively fundraise for your cause. Find out more by booking a demo with us.
Want more advice on ads? Check out this blog about how to create Facebook ads that work for your next Facebook Challenge.
2. Bring out your cause in different ways throughout the Challenge
There are a few different and subtle ways that you can bring your cause and important work to the fore with your next Facebook Challenge.
The first is to choose a Challenge type that is linked directly to your work. Take Lifeline's ongoing 63 Squats a Day in November Challenge, for example. They linked their concept to the statistic that shows 63 Australians die by suicide every week, which provided their supporters with a tangible reason to both take part in the Challenge and support their vital cause.
Another idea is to use a fundraising target that directly relates to your work and the impact that this money would have. For example, for Ronald McDonald House Charities Greater Western Sydney's recent Challenge, they set a default fundraising target of $320 which represents the actual cost of accommodation for a family in need for 2 nights.
And finally, don't forget about the importance of storytelling. Our ability to tell stories allows us to communicate with one another, tapping into emotions and finding a commonality in how we feel. It also supports our decision-making process, so when your fundraising can connect a supporter's head and heart you're likely to not only receive a donation, but also make steps in converting that supporter into a regular giver or Facebook Challenge participant. So make sure you use personal stories about those affected by your cause and stress how a fundraiser's support can make a difference.
3. Make signing-up as easy as possible
We've all been there - trying to sign up for something online and the form sends you to three different sites, asks you to input your family history and recite a Shakespearean sonnet before you even come close to registering. At GivePanel, we're not about that life.
Did you know that with our new Registration Form with 1-Click Fundraiser Activation, your Challenge participants can register for the event, their welcome pack and set up a Fundraiser all in just one click? And with GivePanel, you can also easily filter and export data based on registrations or fundraisers only - giving you control over email segmentation and who to post those all important incentives to.
4. Find your Challenge Champions
Champions are your volunteers, staff, key fundraisers or people affected by your cause who take part in your Challenge. They are vital for setting the right tone and also taking some workload off your in-house teams; helping to respond to posts and keeping the Facebook Group motivated.
You can recruit your Challenge Champions before your Challenge kicks off, but you don't have to. Indeed, Heart Foundation recruited the most enthusiastic Challenge Champions for their recent Challenge, 3,000 Squats in April, after the Challenge had started! The team found their Group Champions organically throughout the Facebook Challenge and onboarded them after seeing their enthusiasm for taking part. These Champions posted engaging content in the group, supported others on their journey, and set the tone for a high-energy event.
Read more about Heart Foundation's success in our recent case study.
5. Communicate with your Challenge Fundraisers in a variety of ways
Keeping your supporters engaged for the duration of the Facebook Challenge is key to its success and, through GivePanel, you can communicate with and support your Challenge participants in a variety of ways. From our easy-to-use messaging system for posting messages directly on Fundraiser pages, to automatically triggered and segmentable email journeys, we can help you to engage with all your new supporters in a meaningful and scalable way.
And don't forget about the "secret sauce" of Facebook Challenges - the Facebook Group! It's the perfect place to communicate with your supporters and encourage them to fundraise. Draft a content plan prior to the Challenge starting so that you're prepared but remember to be flexible and react to any content that is resonating with your audience. Top tip: get your Challenge Champions to frequently engage with any posts that you want supporters to see so that it remains at the top of the Group feed.
Book a GivePanel demo
Speak to GivePanel about launching your next Facebook Challenge and how you can benefit from our experience of working with over 400 nonprofits globally, a step-by-step, interactive Facebook Challenge Playbook, and having a dedicated Customer Success Manager to support you every step of the way.
Related resources