Blog Real connections, real impact: event calling for Facebook Challenges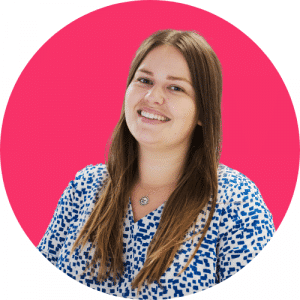 Real connections, real impact: event calling for Facebook Challenges
When it comes to activating and stewarding supporters for virtual fundraising events such as Facebook Challenges, the humble telephone has more often than not been overshadowed by digital communication channels such as email, SMS and social media. However, according to the Chartered Institute of Fundraising, calling is becoming an increasingly integral part of fundraising programs for many nonprofits; boosting donations, driving loyalty and inspiring supporters to make a positive impact on causes that mean something to them, their friends and their loved ones.
But how do charities ensure that their event calling initiatives hit the right note with their communities, enhance communication and engagement rates, and increase funds raised? And how can you test calling with your Facebook Challenge events? We caught up with the experts at REAL Calling to get their advice.
Event calling for fundraising and supporter care
With the cost of living crisis putting even more pressure on charities to drive more fundraisers, increase ROI from campaigns, and raise those all important funds for vital causes, it is more critical than ever for nonprofits to continuously innovate and test to maximize event impact.
Whilst the telephone has always been a key channel for fundraising campaigns, offering a unique opportunity for a relaxed, one-to-one dialogue with your supporters, for many years telephone agencies have operated under a 'churn and burn' system; hiring temporary staff to blitz through thousands of records in a bid to find donors. However recent years have seen a seismic shift in telephone fundraising, with an emphasis on quality over quantity; sensitivity over pushiness.
And when it comes to calling for fundraising events specifically, the impact stats from recent campaigns don't lie…
Average of 20% increase in funds raised

ROI of at least 3:1 for support calling programmes

80% call engagement rate
Source: REAL Calling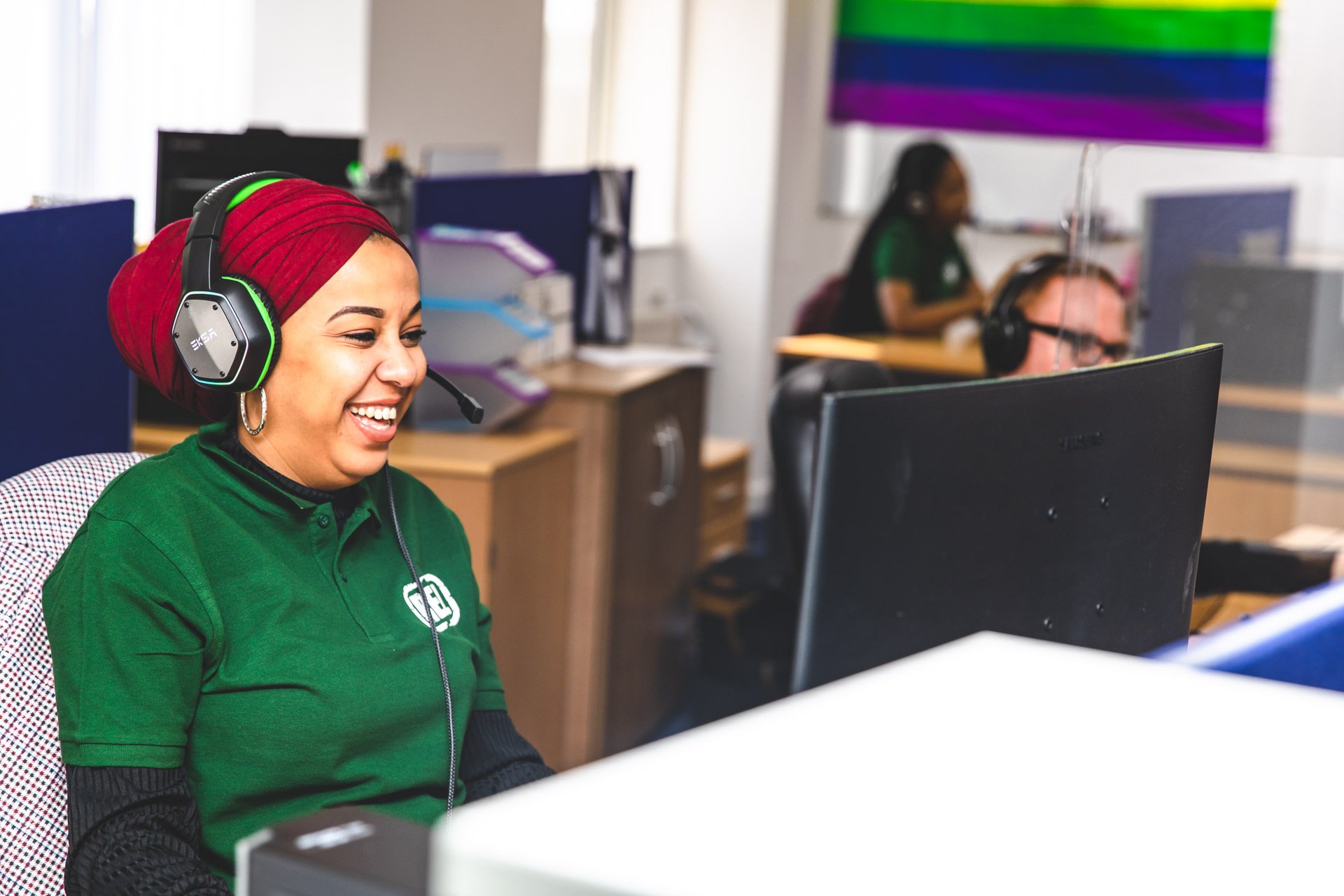 Source: REAL Calling
So, how can your nonprofit test with event calling for your next Facebook Challenge and maximize engagement and income?
Why test event calling with Facebook Challenges?
Signing up to walk 8,000 steps a day or take a dip every day for a month to raise funds for a vital cause is a real commitment. Not only that but there are hundreds of fundraising events out there that are competing for your potential supporters' time and dedication, as well as that of their donors. So it's essential that those individuals who do choose to support your event or campaign feel valued, appreciated and special.
Whilst communication channels such as SMS and email are great and provide an impactful and scalable way to reach your supporters, they can sometimes lack the personal touch and human-to-human connection that can make the difference between good supporter outreach and amazing supporter outreach. By incorporating event calling into your Facebook Challenge event you can:
Increase the likelihood a fundraiser will take part in the Challenge

Boost the amount each supporter raises in their Challenge

Enhance the supporter experience by maximizing their engagement with the cause

Encourage participants to continue supporting your cause or take part in subsequent events
But how can the humble telephone achieve all of this? Well, it all starts with a great call…
What makes a great call?
Picture the cheering stations at the London Marathon. What makes them so special? It's the incredible atmosphere of support and camaraderie that fills the air.
Cheering stations have become part and parcel of large-scale events such as races all over the world, with individual charities situated along the course shouting encouragement and motivation. So, whilst you can't have a physical cheering station for a Facebook Challenge, we like to think of event calling as a virtual cheering station; an opportunity to spread joy, give thanks and show participants they are making a real difference.
Here are 6 ways to make sure your event calls create a buzz in the virtual world and leave your supporters feeling appreciated and motivated:
Tailor to the individual: Personalization is key! Address your supporters by their names and acknowledge their unique contributions. Callers need to be engaging, natural and able to adapt their approach based on the supporter on the other end of the line.
Have a real conversation: Have a call guide to hand, but not a script. This means that your calls can ebb and flow as needed, resulting in natural conversation and not a one-way dialogue. Callers can then ensure they are talking to supporters about their personal connection to the cause with sensitivity and understanding.
Tell the story: Stories have a magical way of connecting people and many supporters will be taking part in the Challenge for a very personal reason. Share compelling stories of how your supporters' involvement has made a positive change to your vital work. Emotionally-resonating narratives will inspire and strengthen the bond between your nonprofit and your community.
Ask for feedback (and listen to it): The supporter is at the heart of the call, so encourage open communication and feedback. Ask for their thoughts on the event, their experience, and how you can improve. Listening to their suggestions and acting on them shows that you genuinely care about their opinions and are committed to providing a better experience.
Don't underestimate the power of a simple thank you: Gratitude goes a long way. Take the time to express your heartfelt appreciation to your supporters for being part of the Challenge. A sincere thank you can make your supporters feel valued and motivated to continue supporting your cause.
Test and learn: Finally, don't be afraid to experiment and try new approaches to event calling. Pay attention to what resonates most with your supporters and what doesn't. Analyze the impact of different event call strategies and learn from the results. Continuous improvement ensures that your virtual cheering station keeps evolving and remains an inspiring and engaging experience for everyone involved.
And finally, it goes without saying to make sure you have the appropriate legal basis for calling before you start!
3 calls your nonprofit can try right now
Thinking about testing with event calling for your next Facebook Challenge but don't know where to start? The experts at REAL Calling recommend engaging with your Facebook Challenges supporters 2 or 3 times over their event journey; supplementing but not replacing the stewardship journey you have in place across other communication channels such as email and SMS.
Here's what a simple Facebook Challenge event calling programme could look like…
Call 1: the kick-off connection
The first action is to call supporters as close as possible to the point of initial sign up whilst engagement levels are at their highest. First and foremost, you want to express a heartfelt and personalized thank you for joining the Challenge. You also want to understand the reasons behind their decision to participate, such as in memory or getting fit; ensuring you connect on a meaningful level with the supporter.
During this call you can also equip them with practical event tips and advice; setting them up for success from the beginning. Guide them on reaching their fundraising goal, provide helpful pointers to maximize their efforts, and make sure they're aware of the Challenge Facebook Group for extra support.
Call 2: the midway motivation
For ongoing campaigns such as virtual Challenge events, it's a great idea to test a check-in call in the first week of the Challenge. The main goal during this call is to touch base with the participants and understand how they're progressing against their targets. You also want to offer support and encouragement to prevent any drop-off in their dedication.
And of course, you can't forget to shower them with praise for the amazing funds they've raised so far! Recognizing their incredible efforts and the impact they're making fuels their fundraising fire even further. So keep their spirits high, inspire them to carry on with their fantastic work, and keep those generous donations flowing in.
Call 3: the gratitude wrap-up
Lastly, after the Challenge has ended this is a great opportunity for a brief and heartfelt thank you call as a gesture of sincere appreciation for your supporter's remarkable achievements. During this call, focus on delivering a personalized recognition of their efforts, showing them just how much their support means. After all, a simple thank you can be a powerful thing!
This also presents an excellent opportunity to gather valuable feedback on the Challenge itself, allowing you to learn from their experiences and enhance future events. Make sure to actively explore the possibility of their participation in future events so you can continue to foster this incredible sense of community and commitment.
Trust in the experts
GivePanel are proud to partner with REAL Calling to support our charity customers with incorporating event calling into their Facebook Challenge programmes. REAL Calling believes in the power of engaging dialogue and authentic storytelling to motivate and inspire supporters. With years of experience under their belts, their priority is for your fundraisers and donors alike to feel valued and appreciated, resulting in passionate, committed support.
Their experienced team of fundraisers are on hand to provide telephone fundraising of the highest quality for charities, so why not get in touch with them today to find out how they could support your upcoming events and campaigns.
Already a GivePanel customer and want to find out how to incorporate calling with REAL Calling into an upcoming Facebook Challenge? Just reach out to your Customer Success Manager or drop us a message and we will be happy to help!
Related resources