Blog How Pancreatic Cancer UK innovated with In-Memory fundraising on Facebook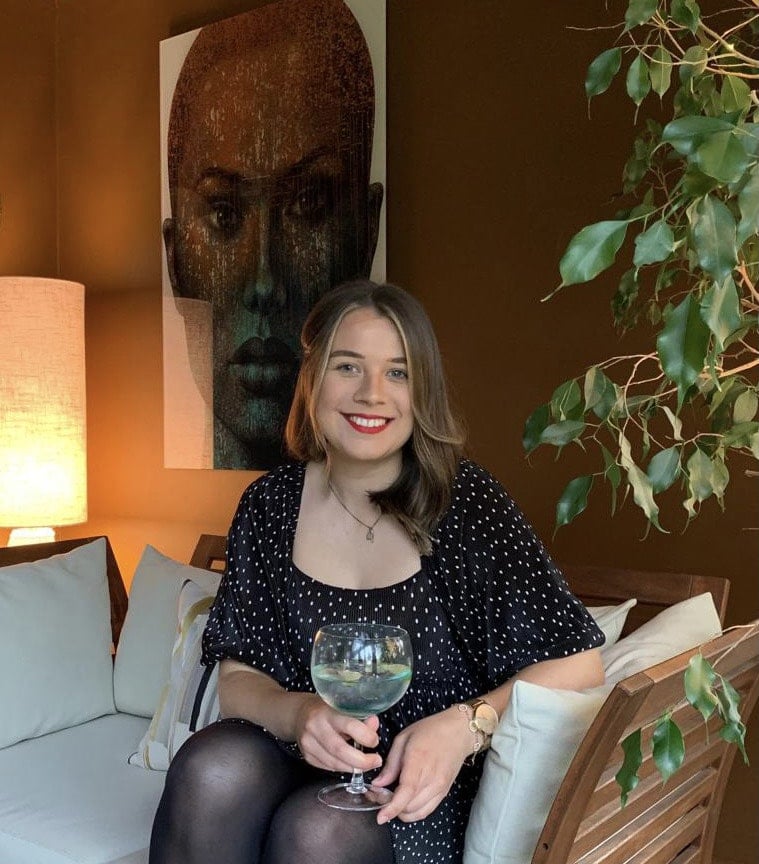 Alex Stuart
February 28, 2023
How Pancreatic Cancer UK innovated with In-Memory fundraising on Facebook
Whilst In-Memory is a key area for many nonprofits in connecting with their supporters, the idea of leveraging it as an arena for fundraising is often overlooked due to the sensitive nature of the ask. But, with the right model, In-Memory can unlock a largely untapped source of fundraising and, more importantly, the ability to nurture lifelong supporters.
Pancreatic Cancer UK, a leading nonprofit in the fight against pancreatic cancer, recently decided to undergo a test into the effectiveness of In-Memory fundraising on Facebook as part of their social fundraising strategy. With a commitment to positive content and strong community engagement, the test proved successful in creating a supportive network of individuals willing to fundraise for the cause. We caught up with Gemma Walder, Senior Innovation and Insights Manager, and Caitlin Graham, Innovation and Insights Manager, to find out about their exploration into In-Memory Facebook fundraising.
Who is Pancreatic Cancer UK?
Pancreatic Cancer UK is a nonprofit whose vision is that everyone who has pancreatic cancer survives to live long and well. To achieve this, they offer a Support Line run by award-winning specialist pancreatic cancer nurses and online support and information sessions to support everyone affected by this disease.
In addition, they fund groundbreaking research into early detection and new treatments that have the potential to transform survival rates. They also campaign for better care, treatment, and research funding and recognition amongst policymakers, healthcare professionals, and the public.
Pancreatic Cancer UK's work is vital due to the low survival rates of the disease. The statistic that more than half of people die within the first three months of diagnosis fuels their work and, as Gemma mentions, they are "leading the fight and want to transform the future for everyone affected by pancreatic cancer." In other words, they are there for people during one of the toughest challenges of their lives.
Why is In-Memory important to Pancreatic Cancer UK?
Due to the low survival rate of pancreatic cancer, In-Memory threads through a large portion of Pancreatic Cancer UK's activity, and supporters often engage with the nonprofit in memory of a loved one.
Whilst In-Memory is an important aspect of their fundraising efforts as it allows people to celebrate and honor their loved ones, the team didn't feel that they had yet prioritized this area of fundraising; undertaking only small tests around calendar days such as Father's Day and engaging with a third-party platform with minimal marketing.
So, what were they looking to achieve with testing In-Memory fundraising on Facebook? After finding success on the platform through Facebook Challenges, Pancreatic Cancer UK sought to test ask In-Memory ask using the same format. They developed a hypothesis for their In-Memory Facebook fundraising test:
'If we provide people with the option to set up an In-Memory fundraising page on Facebook, we could raise more money.'
But, to ensure the campaign was met with the right reception from their supporters, the team made sure to kick their planning off with something that would help shape the entire campaign: supporter interviews.
Supporter Discovery
Pancreatic Cancer UK put supporters at the center of everything that they do. To ensure their voices were heard, the team spoke to individuals who had supported them in various ways, such as attending an event or being a regular giver, and took their thoughts and suggestions onboard. Supporters were shown mock Facebook ads and were asked questions about what they thought they were expected to do as part of the campaign.
This resulted in key themes emerging which the Pancreatic Cancer UK team were able to use to shape their In-Memory fundraising test. These included:
Confusion around how to fundraise by lighting a candle
Mixed opinion on hard-hitting case studies for use in adverts
Importance of the Facebook Group as a place to connect with others who have gone through a similar experience
By engaging in this supporter discovery beforehand, Pancreatic Cancer UK then made sure to:
Include fundraising guidance throughout the campaign
Monitor the impact of case study Facebook ads
Include a Facebook Group as part of the campaign to encourage the sense of community
As well as conducting 16 supporter interviews, Pancreatic Cancer UK also engaged key internal stakeholders, such as the individual giving team and the communications team, as they recognized the importance of bringing everyone on the In-Memory journey together.
From developing the initial idea in March 2022 after attending an In-Memory session at GivePanel's Social Fundraising Summit, to completing their supporter research in August, the team were ready to launch their first In-Memory Facebook Fundraising test.
Light a Candle in Memory on the 1st December
In November 2022, Pancreatic Cancer UK launched their new In-Memory initiative - Light a Candle in Memory on the 1st December. They chose to host the test at this time as it coincided with their awareness month in November, guaranteeing them good engagement with minimal added pressure to the team's workload.
The campaign followed the same supporter journey as a Facebook Challenge:
A supporter sees a Facebook ad on their feed advertising an event where they can honor their loved one and fundraise for Pancreatic Cancer UK.
The supporter clicks on the ad and is prompted to join a Facebook Group.
Once in the Group, they are then given the option to register for a free incentive of a candle and encouraged to set up an In-Memory Facebook fundraiser via GivePanel's 1-Click registration form with fundraiser activation.
Pancreatic Cancer UK included additional communication touchpoints through a supporter email journey using GivePanel's email tool and on-page messaging to ensure they engaged with their Fundraisers and that they, in turn, felt supported.
Although the journey for their In-Memory fundraising campaign was the same as a Facebook Challenge, the audience is where the difference became apparent. Whilst the latter tends to be largely new supporters to the nonprofit running the event, their In-Memory test resulted in a mostly warm audience of women who had supported the charity in the past.
This provided Pancreatic Cancer UK a significant opportunity to sustain and foster these connections outside of Facebook. But first, they had to construct a group that felt engaged, supported, and ready to fundraise.
Building a Community
By including the Facebook Group as part of their In-Memory campaign, Pancreatic Cancer UK provided a safe and positive space for their supporters to honor their loved ones and fundraise. Though the nonprofit was mindful of the concerns surrounding the sensitive nature of such a community, they were determined to ensure the group itself was a place of complete positivity. Given the current world situation post-COVID-19 and the recession and coupled with the personal experiences their supporters had, the team recognized the importance of the Facebook community and took steps to ensure the group was a positive place for supporters to share their memories of their loved ones.
Pancreatic Cancer UK engaged with the community daily, asking supporters to share their stories and participate in various activities. The type of content in the group was carefully crafted to focus on positivity and bring the conversation back to the supporters and their loved ones. Caitlin mentioned:
"We found that asking questions and getting people to share their stories was the easier thing to ask. Getting them to think about potentially special times or their happiest moments, and really focusing on the positivity element for people was really key."
The engagement style however differed from the norm of Facebook Challenges and the nonprofit faced the potential stumbling block of keeping the Group engaged in the lead-up to the event day. Despite the concerns, the community thrived and Gemma commented:
"The group just became an incredible place. I found it very inspiring. There were lovely connections between everybody helping each other. If someone was sharing a story people were commenting saying they had had something similar. So that was wonderful and was exactly what we wanted to achieve with that group."
Needless to say, fundraising was also a crucial component of the group. To help communicate the impact and importance of fundraising, Pancreatic Cancer UK used case studies as part of their content. In one post, they connected with a woman who was taking part in the campaign and had set up a Facebook fundraiser and together shared her story with the group. This helped show supporters the difference they could make through their efforts which was evident in the results.
The Results
For their first ever In-Memory Facebook fundraising test, Pancreatic Cancer UK blew their predictions out of the water, particularly with the number of leads acquired with over 1,500 joining the Facebook Group. They also achieved:
33% conversion from group to registration
67% leads acquired were contactable for future marketing
21% over the revenue target set
80% of supporters who completed the survey said that the Facebook group was a space to know that they are not alone
But it wasn't just in the numbers where the team impressed. Their keen focus on quality group engagement and support of individual's celebrating their loved ones meant that they created a strong community where Fundraisers championed one another. As proof, they noted that posts in the Group increased from approximately 35 a day to over 200 on December 1st. In addition, they had over 5000 reactions and 663 comments, showing that members were not only posting their own content but also commenting and engaging with others. In other words, the impact of providing a safe space for supporters to connect and share in their memories of their loved one was invaluable.
And the team also recommends other nonprofits to try In-Memory campaigns but, importantly, with a methodical approach. They explain that it's crucial to have a clear understanding of what problem you are trying to solve or answer with your hypothesis and that understanding your audience is key to the success of the test. This can be achieved through supporter interviews, as this provides valuable insight into whether your idea is resonating with your audience. It's also important to gather data and insights from the information available to you, as this will inform your test.
Lastly, Pancreatic Cancer UK suggests running a small test, even if you don't have all the answers. The most important factor is to have enough information to make informed decisions.
Beyond Facebook
So, what are the next steps for Pancreatic Cancer UK and their In-Memory Facebook fundraising strategy?
Firstly, the team plans to continue testing on the platform, with the goal of providing their supporters with the best experience and creating opportunities to raise money in-memory of their loved ones.
Secondly, Pancreatic Cancer UK plans to build on the Facebook Group's success and move supporters "beyond Facebook". Having engaged an already warm audience to fundraise and provided a community of support, the team are excited about the potential of building stronger relationships and promoting other areas of fundraising such as regular giving and legacy.
In conclusion, the combination of In-Memory and Facebook fundraising has resulted in threefold success:
It has offered supporters a secure platform to pay tribute to their loved ones.
It has provided a chance to raise funds to combat pancreatic cancer.
It has enabled the nonprofit to strengthen relationships and guide supporters towards new fundraising routes.
Book a Demo
If you're looking to build an engaged community of Fundraisers and grow your Facebook fundraising like Pancreatic Cancer UK, book a demo with a member of our team to see how we can support.
Related Resources